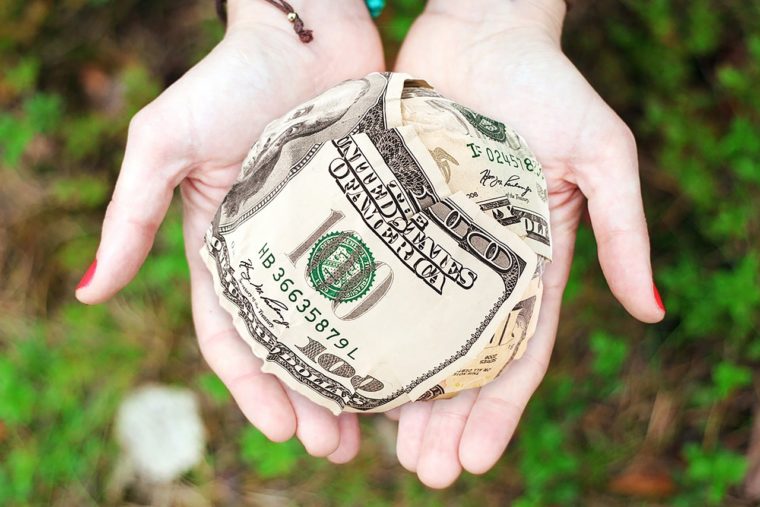 The nonprofit community saw a lot of ups and downs in 2018 online fundraising.
While the final numbers for 2018 are not out yet, we've seen some interesting trends in fundraising over the first three quarters.  The first quarter saw a dip of about 2.4% in giving, followed by another quarter in the red. While funds slightly rebounded in the third quarter, thanks to Giving Tuesday, it's still uncertain if this was enough to pull nonprofits out of the first decrease in giving since the Great Recession.
The decrease in 2018 giving is marked by a few factors, including a decrease in the number of donors and fewer gifts under $1,000. Most attribute the third quarter success to an increase in major gifts ($1,000+) related to Giving Tuesday efforts. Many hoped that this trend would continue into end of year giving, but early numbers show that December revenue figures were down.
So what does this mean for online giving? While online giving still makes up a small percentage of total giving (around 8%), it can have a huge affect on growing your donor base and bringing in those key small and mid-level gifts thereby increasing your bottom line, which still have yet to rebound from 2018.
For example, in a review of our fundraising clients' 2018 performance, while average gift was down (by about 2%), the number of donors giving saw a big increase (around 8%). This increase in engagement ended with our clients seeing an increase in the total raised online by about 3%.
Our clients' email campaigns saw an increase in engagement as well, increasing open rates more than 2.5% over last year and click rates by 1%.
What can be done?
While 2018 is over, there is a lot that can be learned from the year. In 2019, we recommend:
Focus on growing your donor base and moving supporters through the donor pipeline.
Our clients' have seen the importance of reaching out to supporters through cultivation. Well-crafted messages can help inspire first time donors or move donors up a giving level. Tactics such as personalized, dynamic messaging and content, suggested giving levels based on giving history, and a new supporter or donor welcome series can help to inspire your supporters to give and give more.
Make online giving easy, even for those smaller gifts.
A one-size-fits-all donation form isn't going to cut it any more. Payment options like Apple Pay and Google Pay on a simple click and pledge donation form makes giving even easier. This is a great way to capture small to mid-level gifts from supporters at an event or via email. Simplicity can also improve your email campaigns, aiding in easier consumption of key messaging and facilitating easier, faster action.
Segment your list and create specialized outreach plans.
Just like with your donation forms, blanket marketing and fundraising plans for all online donors isn't the most effective. Use split testing to learn what resonates with different groups and apply what you learn for segmented messaging as part of your larger campaigns.
Try something new!
Doing the same thing when it comes to online fundraising is going to produce the same results. With what can be done online, don't be afraid to mix it up and try something new. GIFs, animations, live content, and interactive email experiences are just a few of the newest in what can be added to your online campaigns to catch the eye of current and potential donors.
We wish you the best for 2019! Need support with your online fundraising or a revamp for 2019? Learn more about our fundraising implementation services or contact us for more information.