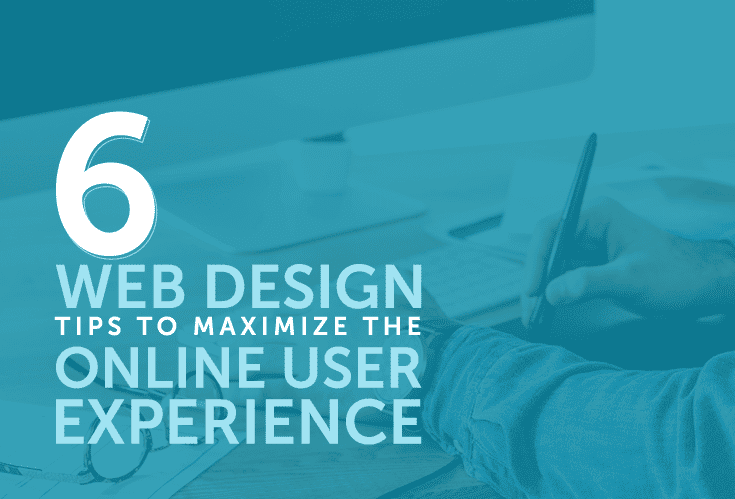 From digital marketing campaigns to event microsites, the way that your organization leverages your online presence can make an incredible impact on your rates of constituent acquisition, retention, and engagement. This is especially true when it comes to your organization's website, one of the most important online tools at your fingertips. 
After all, it's the central hub for many of your engagement points with members, donors, and other supporters. A positive user experience can boost revenue, organizational growth, and brand exposure. But what makes for a "positive user experience"?
Consider these expert insights to revamp your organization's website and boost digital engagement for your online users:
Whether you're a nonprofit leader trying to increase online giving or an association professional looking to digitally boost member engagement, these universal web design best practices will enable you to leverage your website for maximum engagement.
1. Make a bold first impression with visual design.
When your members, donors, or potential supporters first land on your website, they should be greeted with a visually pleasing, easy-to-use interface that exudes professionalism. You want to seize their attention right away, stimulate their senses, and draw them deeper into your website. 
This might sound like an impossible juggling act if you're not a professional UX/UI designer. However, most CMS systems will offer a basic foundation for you to create an aesthetically pleasing website, like WordPress themes, with pre-built or custom building capabilities.
Whatever CMS or dedicated platform you choose to create your website, just be sure to incorporate these key best practices for design: 
Brand your website to your organization

with the color schemes, iconography, and language your organization is known for.

Use images, videos, and animations

to engage your audience and visually relate the story of your organization and its mission.

Incorporate white space to make important elements stand out

, like separating different promotional elements and sections on your homepage.
Bring these elements together to make a simple, easily skimmable interface. This will not only help new site visitors to engage with your content, but it simplifies the online experience for longtime constituents who want to learn more, explore opportunities, and expand their involvement. 
2. Streamline navigation with directories and portals.
Online users shouldn't have to struggle to find important resources and information on your website. If a user is interested in learning more about your volunteer program or wants to comb through your educational resources, they should be able to access these key details in a matter of seconds. Otherwise, you could risk frustrating them to the point of leaving your site.
Be sure that your nonprofit website has a logical and intuitive navigation system in place. Remember to include buttons and navigation menus to key pages. Additionally, to make absolutely sure that all of your site content is as accessible as possible, implement search portals and information directories. 
For example, many associations leverage directories to make the online member experience as seamless as possible. These interactive databases give online users a chance to learn more about what the association offers, its base of members and their achievements, and key points of contact for future networking opportunities. 
3. Promote, manage, and share your events.
Whether they are in person, hybrid, or entirely virtual, your events are one of the biggest sources of engagement that your organization has to offer. While they are a huge investment of resources for your organization, events provide critical networking, learning, and enrichment opportunities for attendees. 
So, considering how important events are for engagement and your organization's growth, it only makes sense for you to leverage your website to make the most of these opportunities. For example, you might: 
Organize a spotlight page for upcoming events, with promotional videos, resources, and instructions to register. 

Create special

event microsites

to share on your main website and through email.

Make, post, and share an integrated calendar of future events to your website. 
We also encourage you to consider utilizing an event management system that can integrate with your website. The Fonteva guide to member engagement strategies goes into great detail about key online engagement tools, including how event management system integration allows you to create a seamless online user experience, track critical event metrics, host event microsites, and even make event apps to optimize attendee engagement.
4. Optimize your website for mobile users. 
Did you know that in the first quarter of 2021 alone, mobile users generated 54.8% of global website traffic? While it would probably be more convenient for you if every site visitor logged into your website through a desktop computer, many of your online users are going to be scrolling through your content from a mobile device. 
To maximize engagement for all of your online users, creating a mobile-friendly website should be a top priority. A few quick solutions for this are:
Keeping your website design simple

Using larger fonts and buttons

Investing in mobile-responsive themes, templates, or platforms
If making your whole website mobile-optimized seems daunting, you can rest assured that some constituent or association management systems come with apps to fully optimize the mobile experience. This makes it attainable for anyone!
Finally, remember to regularly test your site's mobile accessibility. Widgets like Google's Mobile-Friendly Testing tool can help you to see what's appearing properly, what's not working, and the next steps you can take to improve the mobile experience.
5. Offer additional learning resources. 
One of the most valuable resources that you can offer your online users is the chance to learn. From volunteer training courses to new member onboarding resources, learning materials are a long-term investment in your constituents that will keep them coming back to your website to take advantage of opportunities to foster their own professional growth.
Additionally, by gating some online learning resources, you can collect contact information from website visitors and start fostering long-term relationships with those potential prospects and supporters.
Here are just a few of the different ways that you can share your learning materials with online users: 
Downloadable guides and ebooks.

These are great resources for new users wanting to learn more about your organization. Additionally, they can incentivize donations or member registrations by teasing users with the chance to gain access to all of your downloadable resources.

Webinars, demos, and live video resources.

Users will appreciate the option to see a friendly face and ask questions, adding an extra layer of interactivity to your learning materials.

Learning experience platform.

A full-fledged learning experience platform (LXP) is well-suited for more complex learning programs, like volunteer training. This

Webcourseworks article on learning experience platforms

sheds more light on the topic, explaining how tools like customizable assessments and lesson plans personalize the learning experience for online users.
While some new online users aren't going to spend enough time exploring your website to really enjoy these resources, learning programs are essential for the stewardship of many of your constituents into higher tiers of membership, giving, and involvement. And what better place is there to advertise and facilitate these opportunities than your website?
6. Review your data and continually update your site.
With web design technology, user expectations, and digital best practices constantly evolving, the key to creating an optimized website is continuous maintenance. To maximize the value of your website to users, be sure to update your site regularly, continue creating fresh and interesting content, and model your site after your supporters' interests and preferences.
For example, if you notice that a lot of traffic and conversions are being generated by your educational content, then consider creating a blog, hosting digital webinars, and offering on-demand content. Furthermore, remember to check the basic functionality of your site—such as page load speed and error codes—to eliminate barriers to online engagement and navigation.
By keeping your site well-maintained and regularly creating new content, users will see that your organization is an active and thriving changemaker in the social impact space that they would do well to support.
---
In order to effectively relate your organization's goals and opportunities to online users, you first need to consider how they're experiencing your website. Once you step into your constituents' shoes, you can begin creating a web platform that represents your organization and everything it has to offer in the best way possible. 
With these insights in hand, you can begin taking those critical steps to craft the perfect online experience for every user who visits your website.
About the Author: 
With over two decades of experience marketing association technology, Fonteva Chief Marketing Officer Jake Fabbri has developed a deep understanding of the unique needs of associations and the challenges technology can solve. Jake's marketing expertise has been honed by demonstrated excellence in the areas of lead generation, content marketing, marketing automation, and events.