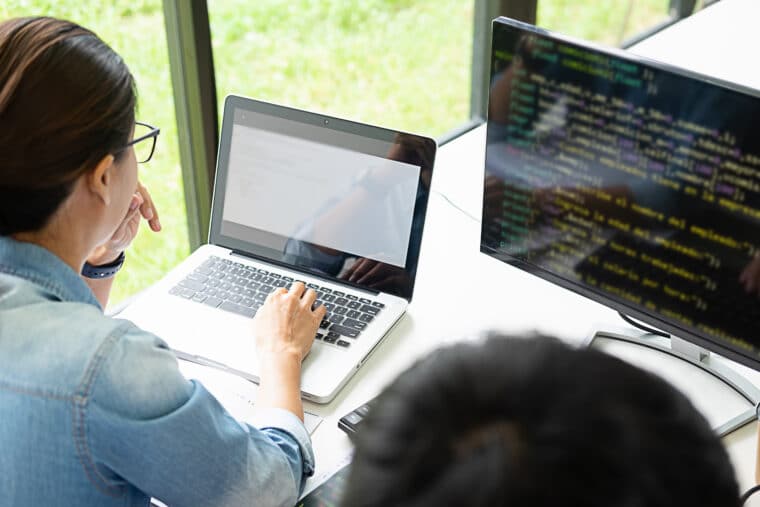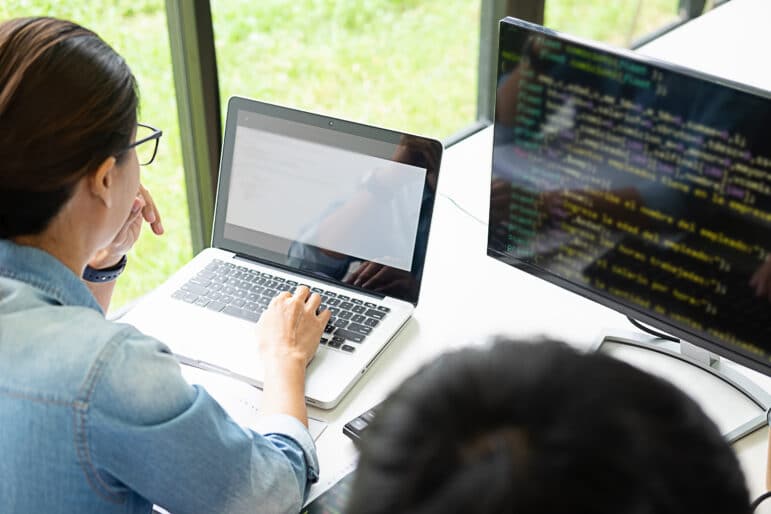 The average person spends more than 6 hours online every day. Imagine if you could capture even five minutes of it for your nonprofit's cause, which would greatly impact your goals. A web presence is the best way to reach new audiences around the world to promote your event and to raise awareness and donations for your cause. 
Nonprofit organizations are investing more time and effort into online channels with every passing year, and one popular method that they're using to market fundraising events and campaigns is the microsite. 
Whether you're entirely new to event microsites or are an experienced fundraising professional, it's best to brush up on the basics and best practices in order to successfully adopt this strategy. This article will explore what an event microsite is and why you should consider creating one for your next fundraising event. 
Here is what we'll specifically cover in this article:
Microsite vs. Online Donations Page

Benefits of Event Microsites

What to Include on Your Event Microsite
Ready to learn all about event microsites and create one that stands out and drives registrations? Let's dive in.
Microsite vs. Online Donations Page
A donation page's sole purpose is to collect donations safely online, and the page is generally used for day-to-day contributions that aren't connected to a specific campaign. A microsite is different from a standard online fundraising or donation page in that it acts as a small website for an entire fundraising campaign rather than a single page. It typically has its own URL and is a standalone website. 
When using a microsite, nonprofits can collect and store the information detailed to their campaign from donors, volunteers, participants, and sponsors while providing easy access to important details like when the event is and what projects the raised funds will go toward. This method offers organizations greater visibility into data points to help them measure and track the success of each specific campaign they run throughout the year. 
Benefits of Event Microsites
A microsite offers nonprofits the opportunity to promote an important cause through a marketing campaign for a set period of time. It allows an organization to promote a specific event with all the essential information and targeted messaging without affecting the organization's branding or messaging. 
If a nonprofit does want to experiment with its event branding, this approach offers the flexibility to deviate from its standard branding and messaging. The marketing team can create entirely new branding and messaging that is specific to the event and its audience. This creative freedom grants nonprofits the ability to stay competitive and relevant without altering the nonprofit's image to its stakeholders. 
As a final note, a microsite keeps all contact information and data points separate from data collected from the general website. This separation of information allows the administration to manage all event volunteers, participants, donors, and sponsors in the way they prefer without any confusion from other sources. 
What to Include on Your Event Microsite
Given that a microsite is specifically designed to promote your event, it's essential that you provide all your stakeholders with the information they need. Your event microsite is the place everyone—from volunteers and participants to sponsors and media—will go for information, resources, and contact info. Here is a quick overview of the information you need to include on your microsite.
Event Details
At its core, your microsite has been created to promote a specific event, which makes including important event details on the site essential. All event information from the date and time to the event agenda and parking information should be easy to find on your microsite. 
It is also important to include how the donation or funds made through the event will make a difference and how those in attendance matter to your organization's mission or goal. Remember to always answer the who, what, when, where, and why in your content. 
Volunteer Information
Creating a volunteer page on your event microsite offers all interested volunteers a centralized location to learn about your program and register to work at your event. Your volunteer page should inspire potential volunteers by explaining to them how their time and effort will help the cause. Consider making your volunteer opportunities public on your website so prospects can browse all the different roles they can choose to volunteer for. 
The most important part of your volunteer page is the volunteer registration or signup form; you want to ensure you are collecting all the information you need to match volunteers with roles that they are interested in and qualified for. This is where volunteer management software comes in handy. It should allow you to build a custom form and track all the volunteer information in a centralized database. 
Registration Tools
Selling tickets and collecting attendee information is the most important function your microsite has. You want to ensure that it is easy for interested supporters to buy tickets to your event, so investing in a sound payment system is crucial. 
After tickets are purchased through your microsite, you can efficiently follow up to ensure that your attendees are kept informed and excited about the event. That's where proactive communication comes into play. Sending email communication leading up to the event will help ensure that those who have purchased the tickets show up by building anticipation. 
Whether your event is virtual or in person, a successful event needs to have a high attendance rate, so investing extra time in communications is well worth the effort.