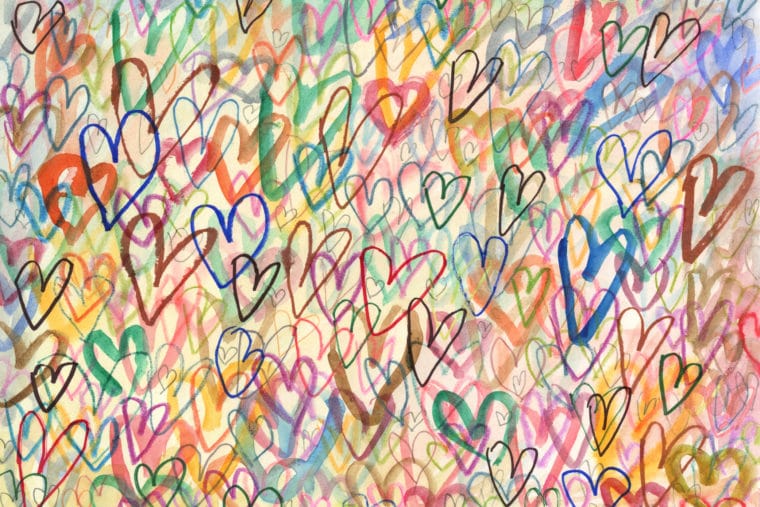 We love Gravity Forms. It's a popular WordPress plugin used for building forms within WordPress sites, and we love it so much that we've used Gravity Forms on practically every site we've built!
If you're looking for ways to improve the forms on your WordPress site, here are just a few reasons why we think you should love Gravity Forms, too:
They're simple.
We like simple. That's why we use this plugin so much! From basic Contact forms to more complicated registration forms, Gravity Forms are simple to create, customize, and clone.
Since they work with shortcodes, it's easy to embed the forms anywhere from a basic page to a customized sidebar or page section.
We added this short signup form to Cultural Vistas' site as an optional section above their footer: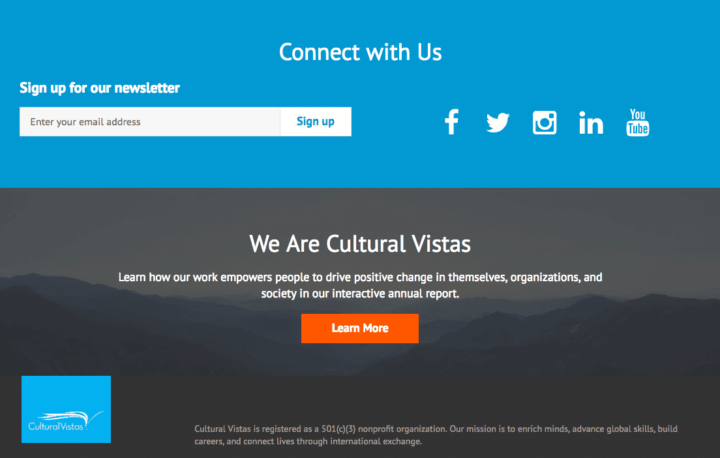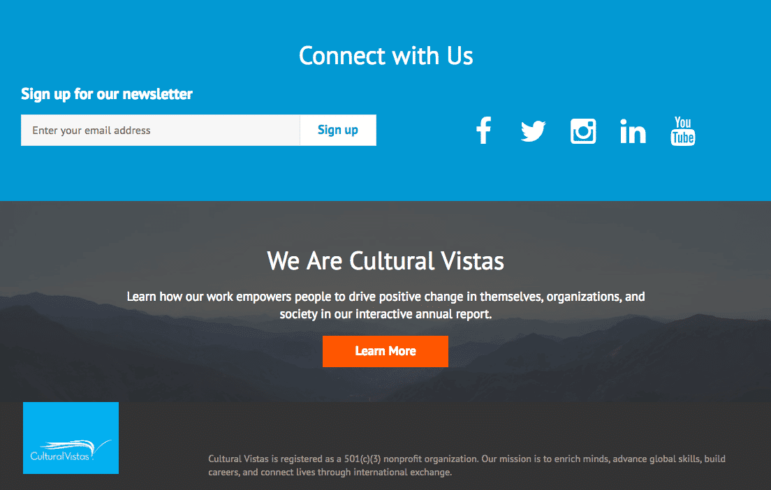 They're connected.
We're not the only ones who love Gravity Forms. With an extensive list of official add-on features and numerous plugins from the WordPress community, it's easy to connect the forms with your preferred CRM and/or payment processor.
This event form that we built for Waterkeeper Alliance includes Stripe payment processing and Salesforce data connections: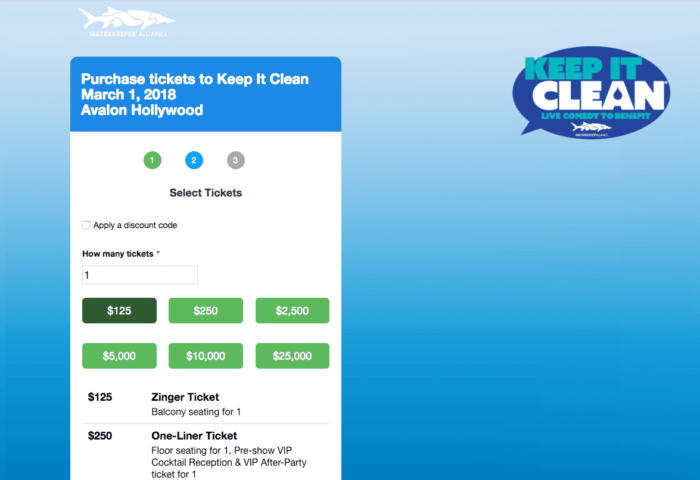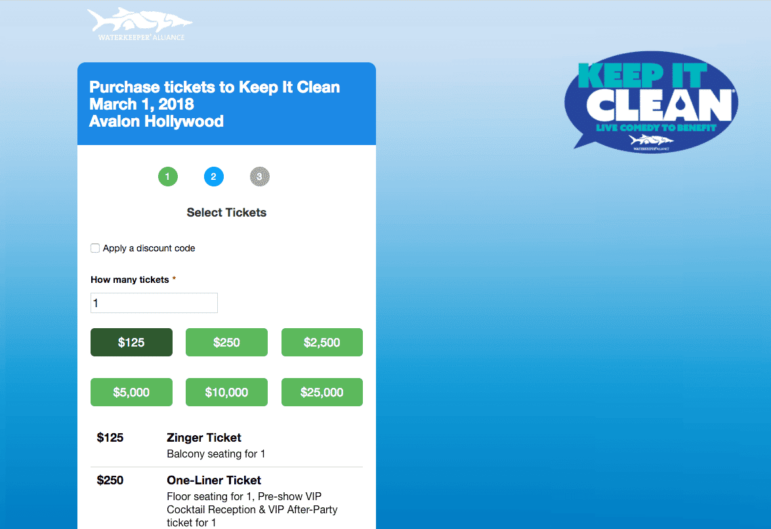 We even built our own Gravity Forms add-ons for Luminate, Salsa, and Engaging Networks!
They're customizable.
With so many add-ons available, we've created some fantastically complex Gravity Forms.
We've used Gravity Forms with quiz extensions to build user-specific academic quizzes with reporting and scoring features. We've also created grant request forms with administrator feedback options.
And recently, we used Gravity Forms when we built an eCard form with Toys for Tots. This multi-step form integrates with Salsa's Engage CRM and processes through Authorize.net.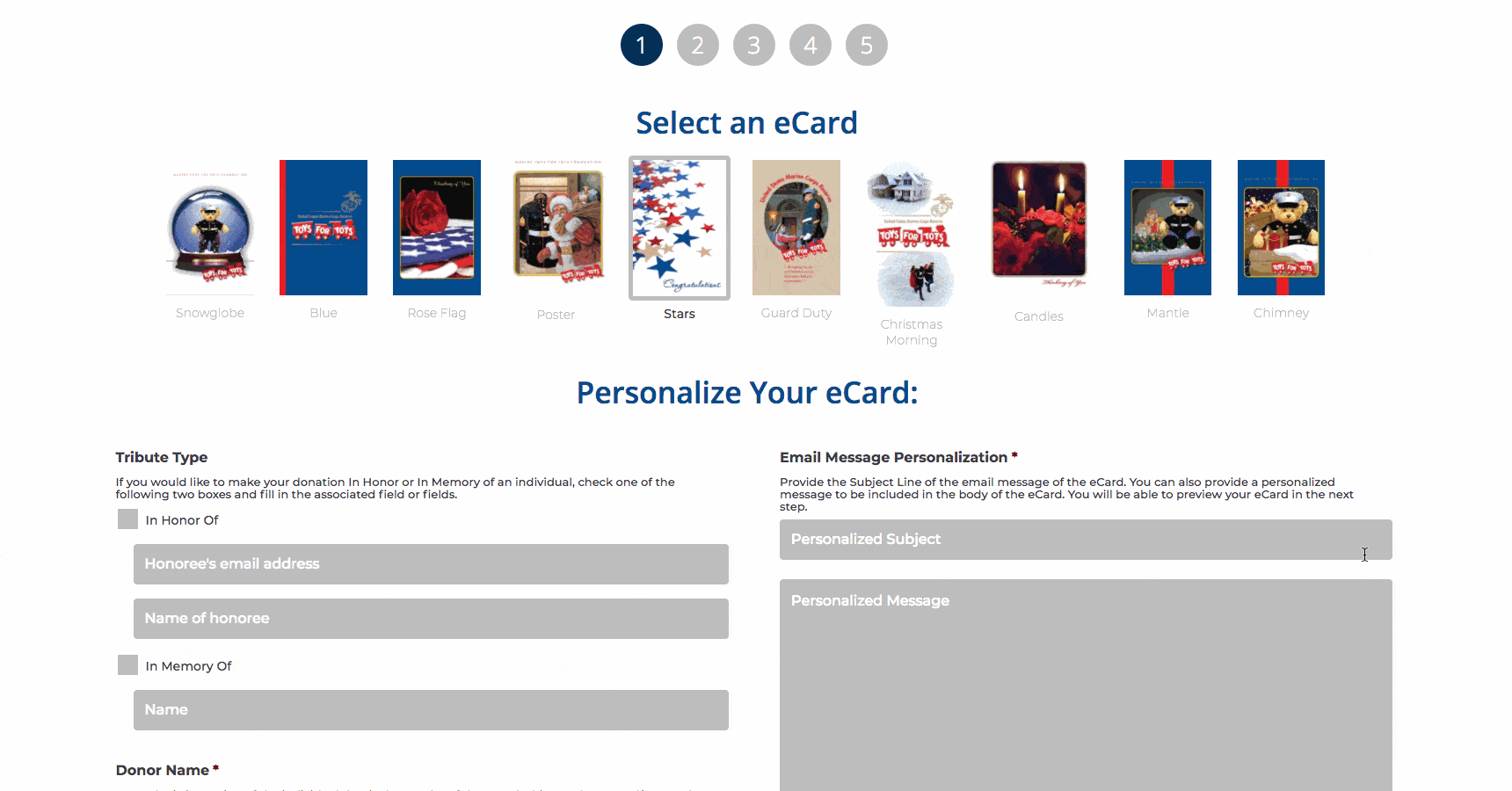 Could your website forms use a little extra love? Let us know how we can help!