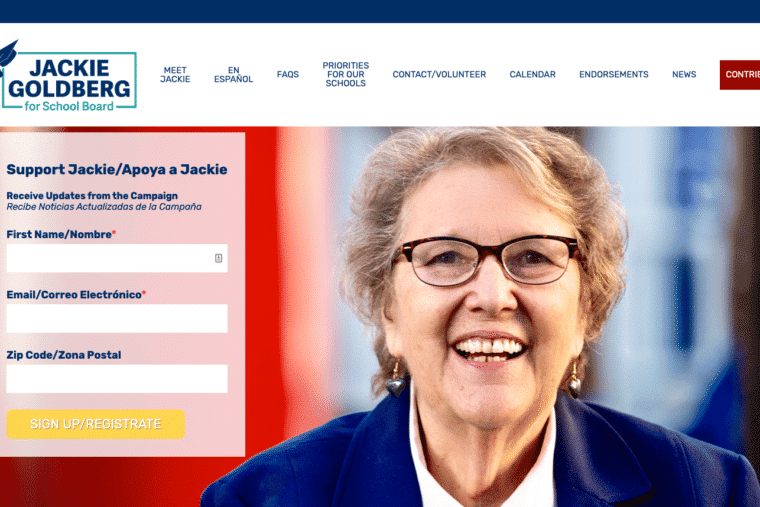 School Board race won with the help of a new WordPress site

Jackie Goldberg knew she had to do something. She couldn't just sit back and watch for-profit charter schools take over her beloved public school district — the district she'd helped lead as a school board member three decades earlier.
A local school board seat had suddenly become available after the board president had been convicted of money laundering, and if the right person didn't get elected, there would soon be a pro-charter school majority on the board. Jackie knew she was the right person to block the majority, but she also knew that it meant coming out of retirement and putting her own interests on hold.
She won with over 70% of the vote, thanks to a combination of name recognition, hard work, community support, and a simple, affordable political template site.
We build quick template sites with candidates like Jackie in mind: folks in important, down-ballot races with big dreams and limited resources.
The day her site, jackiegoldberg.org, went live, Jackie's campaign was equipped with:
A logo
A beautiful landing page with Jackie's smiling face, welcoming site visitors
An email signup form so volunteers could sign up to be involved
A page in Spanish: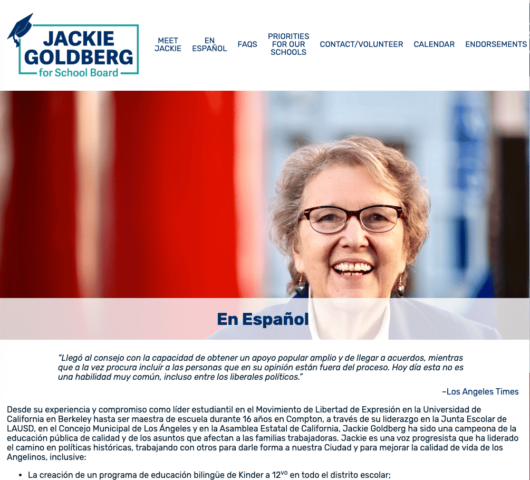 A pre-configured newsfeed so Jackie could keep folks informed
Pre-built "About" and "Issues" pages so Jackie could tell people what she was all about
A donation form: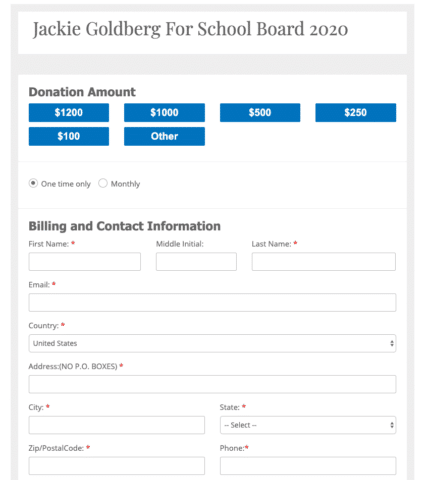 Social media feeds, so that her website was updated every time she posted on social media
A gorgeous mobile layout
The site came together very quickly, thanks to the pre-built, flexible template, and Jackie's campaign was able to share the site just days after paying the template fee.
Are you running a small campaign for a progressive candidate? We'd love to help you win!