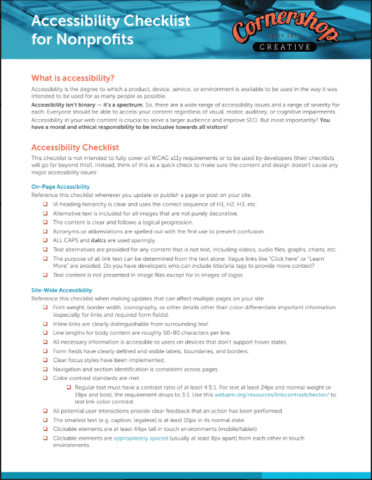 Download this checklist, and get started on making sure your website is accessible today.
Accessibility isn't binary — it's a spectrum. So there are a wide range of accessibility issues and a range of severity for each. Everyone should be able to access your content regardless of visual, motor, auditory, or cognitive impairments.
Accessibility in your web content is crucial to serve a larger audience and improve SEO. But most importantly? You have a moral and ethical responsibility to be inclusive towards all visitors!