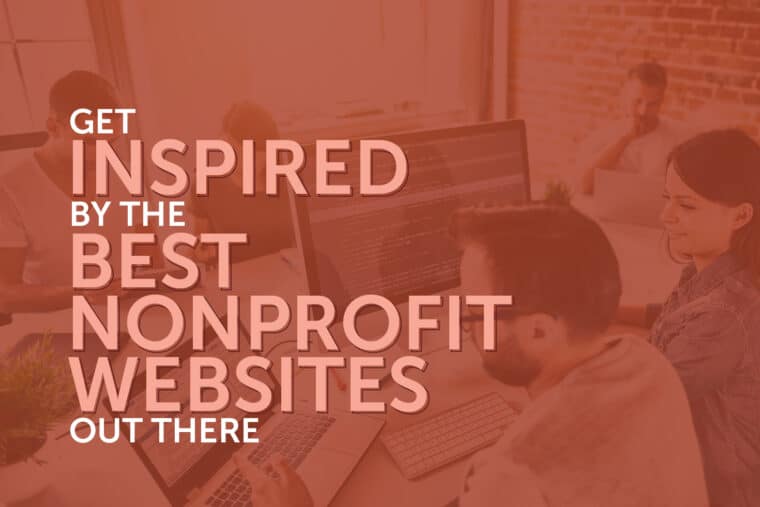 The best nonprofit websites use storytelling, imagery, interactive features and other engaging design elements to capture attention and inspire their audiences to take action for a good cause. And when most nonprofit marketers think about building a snazzy new site to accomplish more of their goals, they look around to others in the space for inspiration. We take a little of this and a little of that and spin together a new website design created just for your distinct audience and brand.
Searching for inspiration for an upcoming website project? These examples make up some of the best nonprofit websites that we've seen in our team's many years of collective experience building websites for nonprofits. 
Here's the full rundown of the sites we'll be taking a look at:
From amazing uses of color to incredible imagery, heart-wrenching storytelling, and engaging interactive elements, we think you'll find what you came for in these nonprofit website examples!
Americans for a Clean Energy Grid (ACEG) had a website that was outdated and full of heavy content. They wanted a new website with a clean, modern feel that showcased their reports and research in a way that was more accessible and appealing.
Why we love this site
A new, colorful design and simplified information architecture make the site user-friendly and easy to navigate.

Integrated Gravity Forms help increase communication and grow the organization's mailing list.

The new website has the modern look that ACEG was looking for and fun animated elements that add interest to key pages.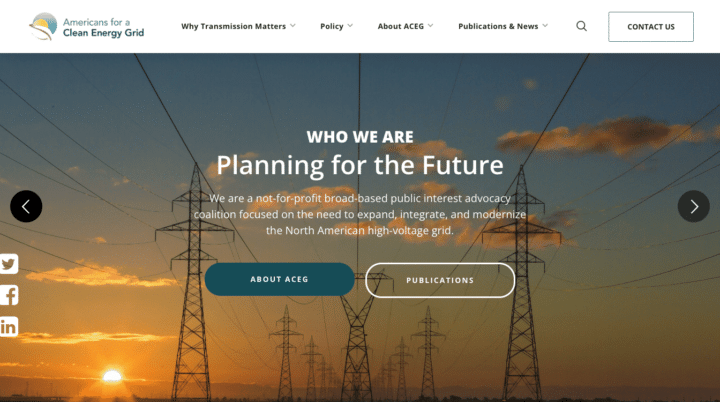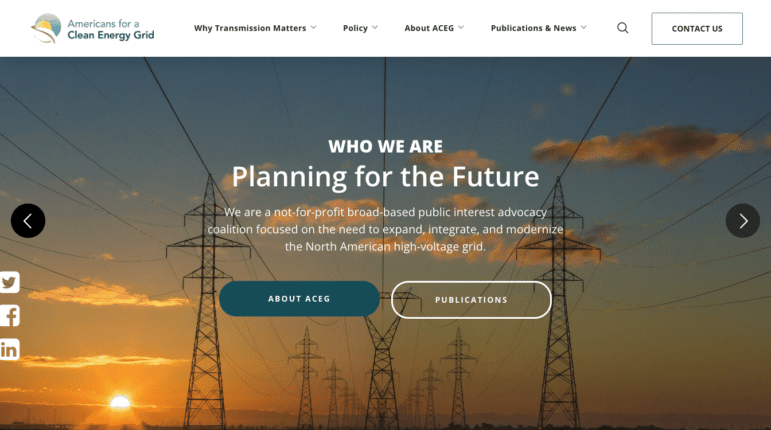 Their old website was feeling pretty dated, and Live Out Loud was looking for a snazzy new website with modern style and tech upgrades to help them in their mission.
Why we love this site
We built the new WordPress website using the Phlox Pro theme and optimized it for search to ensure the beautiful new website could still be found by search engines post-launch.

A colorful donation form, built with Gravity Forms, can be embedded on any page of the website and shared easily.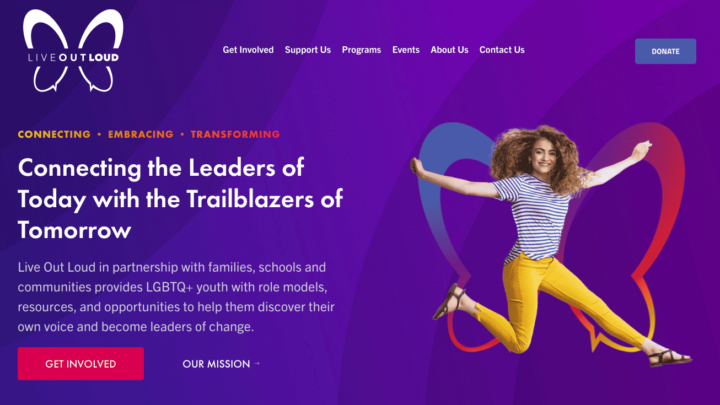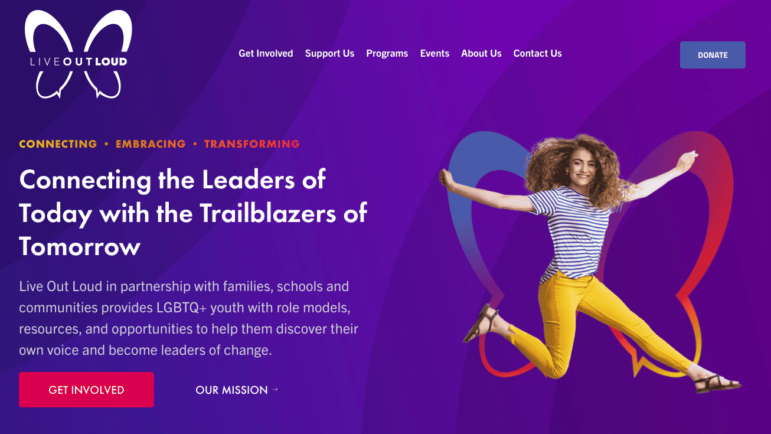 EducateUS had a great mission and team, but needed a website to really spread the word about their cause. The new website needed to be able to keep up with rapid growth and be accessible in every way.
Why we love this site
To meet these challenges, the website was built using the Cindy theme, which is known for accessibility.

The fresh and colorful website features plenty of white space, attention-grabbing calls to action, and great imagery.

We also integrated the site with Salsa Labs and installed Gravity Forms to make sure that the new EducateUS site will support their future endeavors, with room for growth in both information-gathering and communication efforts.

The website is optimized using technical SEO best practices to make sure it can be found by its waiting audience.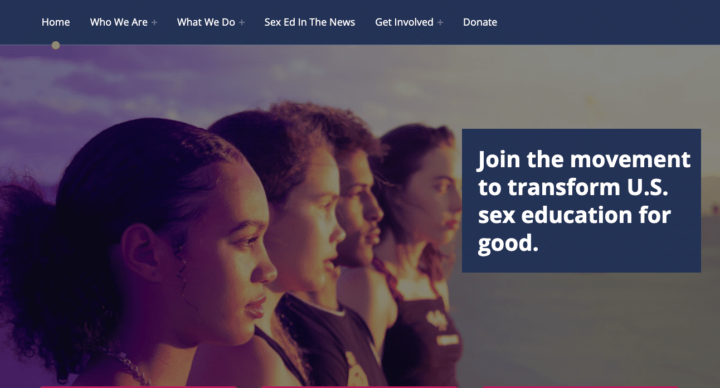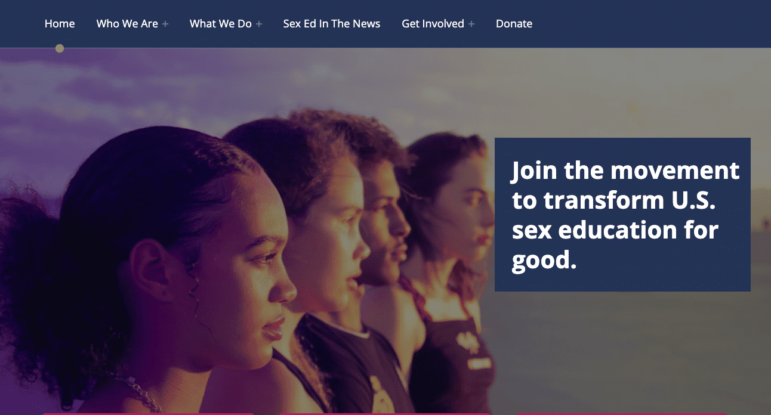 AbleGamers wanted a new website that reflected its organizational change from advocacy to action.
Why we love this site
Their new site uses the Bjork theme, which has great accessibility features built-in.

AbleGamers worked with an accessibility firm to audit the site and we made adjustments to ensure it is as accessible as possible.

We identified ways to make their content more actionable and interesting.

The site is optimized for SEO to make sure it can be found online.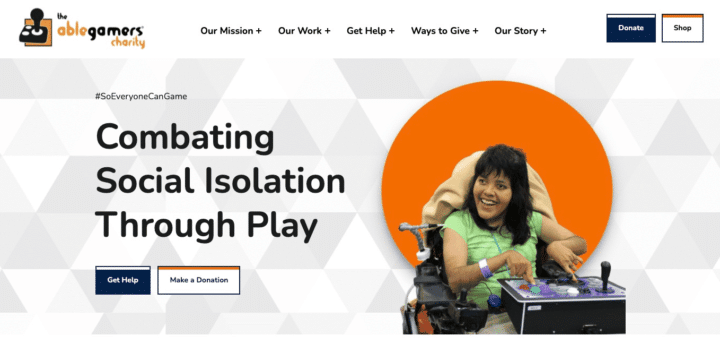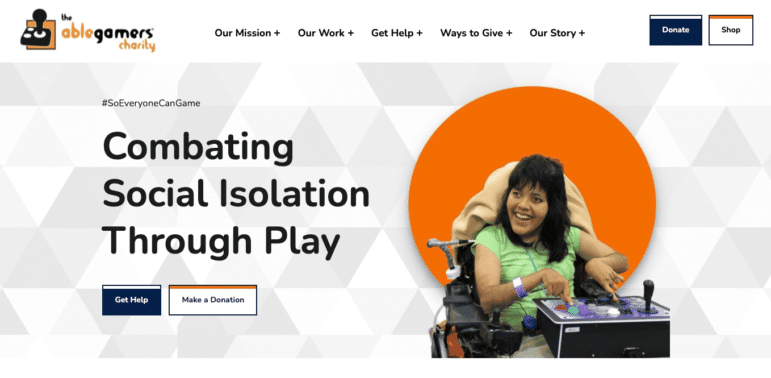 CRDP needed a new website to serve as a resource and networking hub.
Why we love this site
We built the site using the Icelander theme with Elementor Pro as the page builder. The resulting website makes a strong statement with its use of colors and effects.

The site is flexible enough to grow with the organization as it evolves.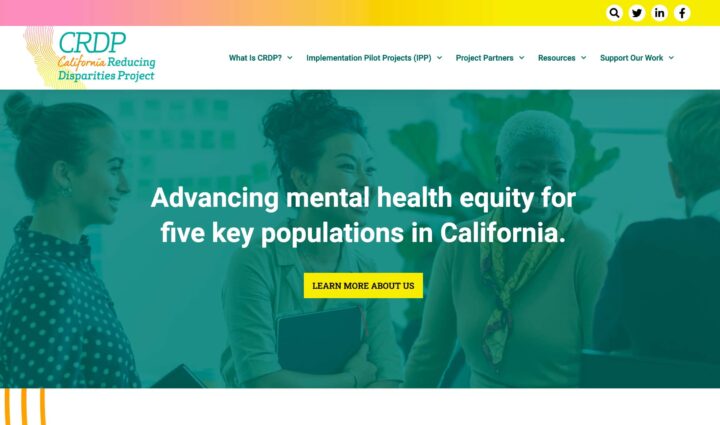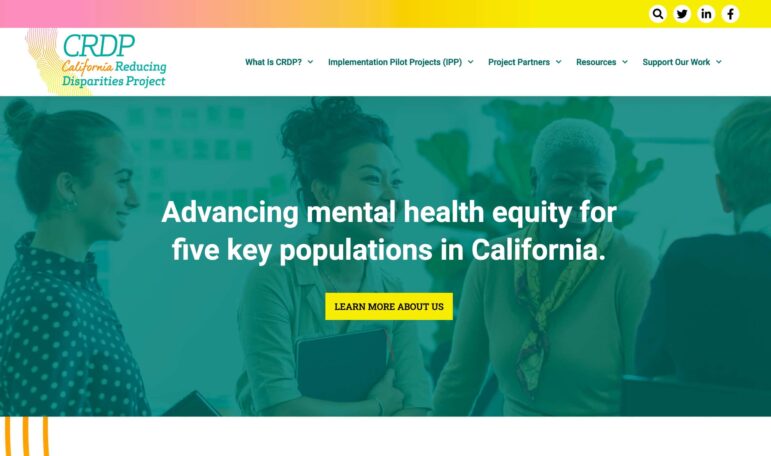 After some organizational changes, Ophthalmology Foundation needed a fresh start with a new website.
Why we love this site
The new website features a new logo that reflects the organizational changes.

The donation form integrates Gravity Forms, Stripe, and Salesforce to give both supporters and the organization the intuitive experience they need. Donors can easily give thanks to the intuitive form, and on the backend, those donations are processed through Stripe and donor information is automatically stored in Salesforce.

The cherry on top was a matching email template for MailChimp so they can keep in touch with their constituents in style.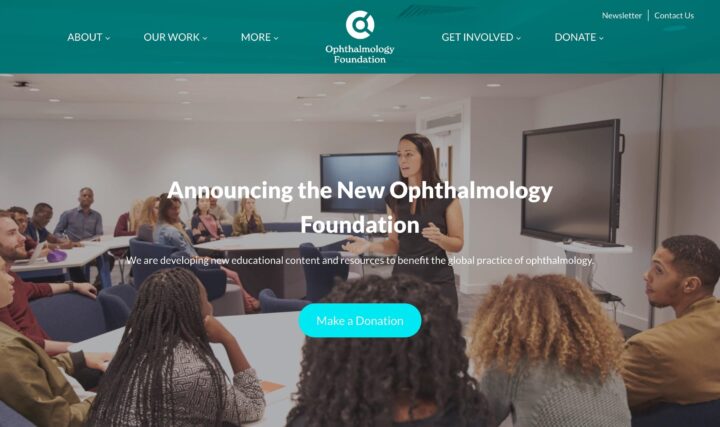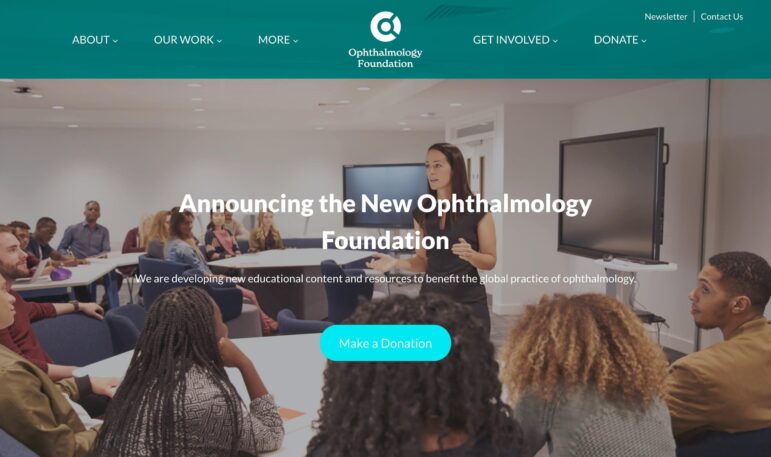 The Arizona Food Bank Network needed to replace its outdated website with a site that incorporates its recently updated branding.
Why we love this site
A new sitemap improved the content organization and with that, usability for their site visitors.

A map of Arizona food banks helps folks find food nearby.

The new website works to uplift the good work of their food bank network by raising awareness about hunger, coordinating large food donations between food banks, and providing resources and education.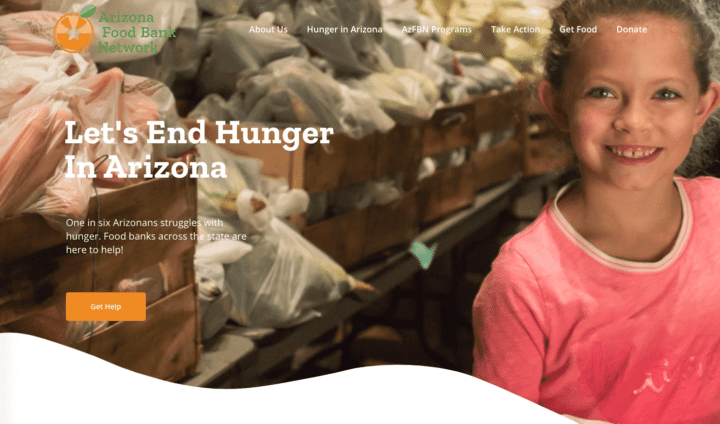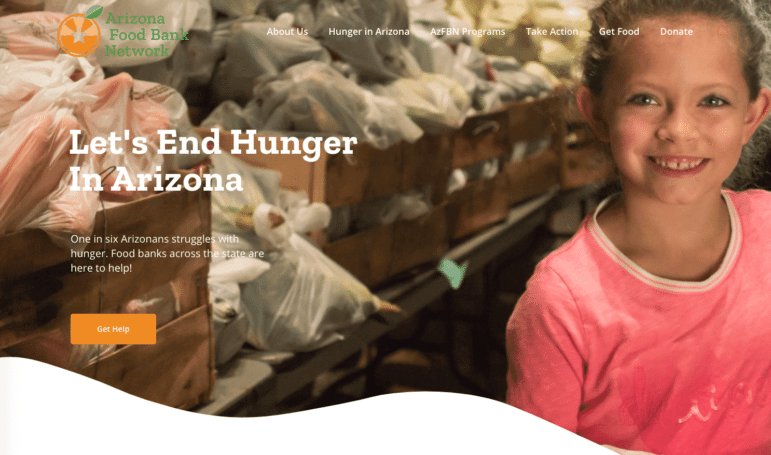 CDSFC needed a website that was easier and more pleasant to use, and they wanted to be able to better present their services and programs.
Why we love this site
The Jupiter X theme and bright, cheerful styles and images created a new site that's helpful and a joy to use!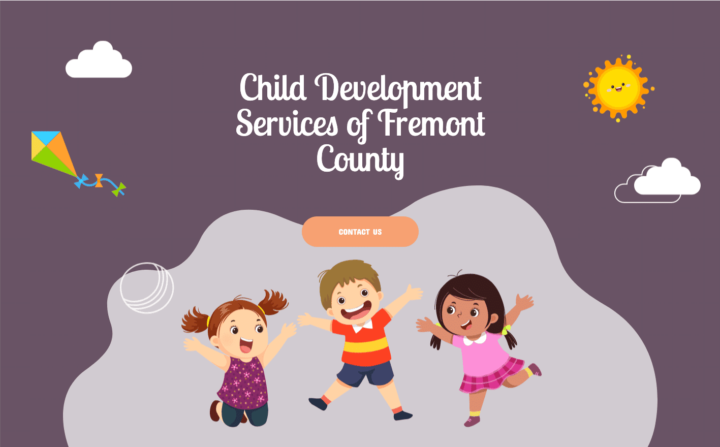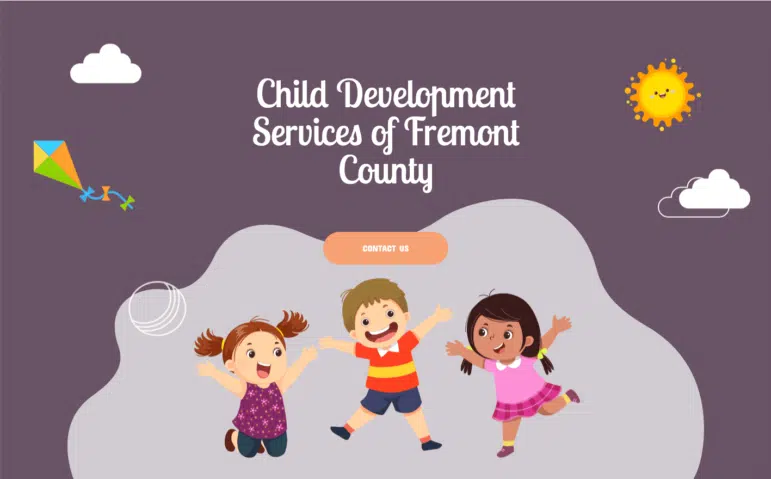 Designed with Kids in Mind is formed by a coalition of organizations dedicated to creating a design code that ensures the well-being of children and internet users all across the US.
Why we love this site
The website uses the Blocksy builder and a prebuilt theme that was a perfect fit!

After the initial site build, we migrated the content that the coalition had gathered and fine-tuned the layout to deliver a lively, modern website.

Plenty of reusable blocks and patterns can be used to update and grow the website in the future.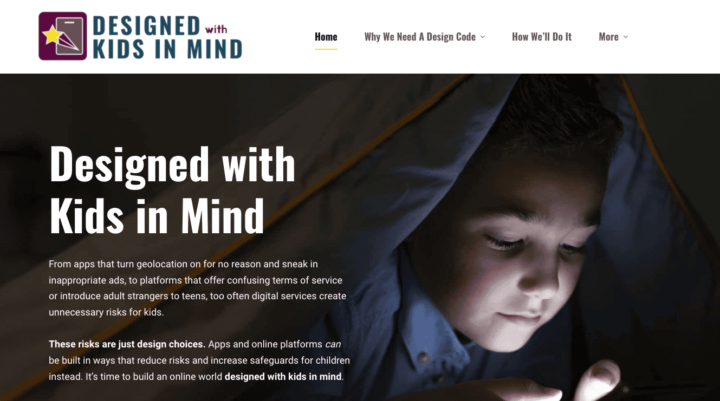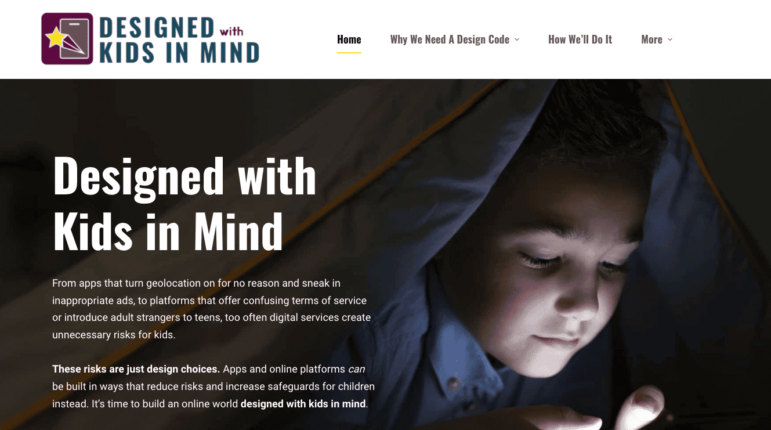 Penny Appeal USA was managing its blog and website on two different platforms. Since they had to contact their website developers each time they wanted to change their content, it was hard to keep up with their goals of creating emergency campaigns to help with current needs. They needed a website they could manage and update themselves.
Why we love this site
The new website uses Blocksy and Elementor Pro, a builder that helps content creators build new layouts and update content quickly. 

A timeline displays program phases and a multi-step volunteer form integrates the data collected through Gravity Forms with their Salesforce database.

A custom Elementor widget can be customized and connected to Penny Appeal USA's beautiful custom Springboard donation forms, allowing donors to donate to a wide variety of programs and appeals.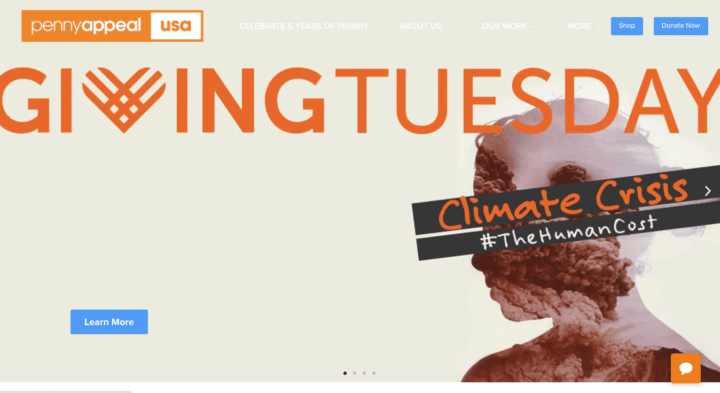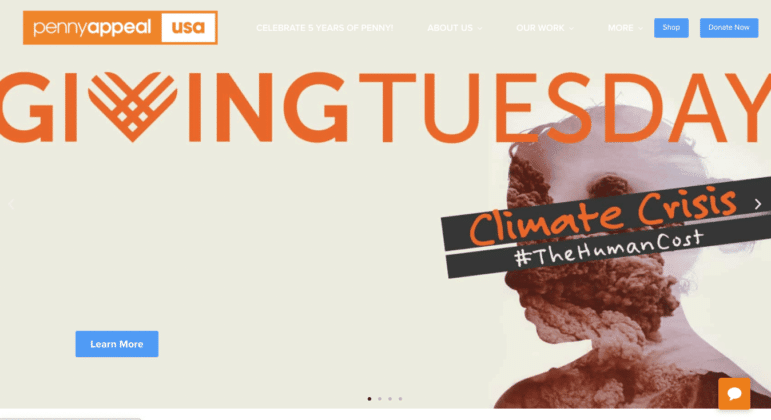 Interfaith Alliance needed to redesign two mobile-unfriendly websites to better reflect the vibrancy and modern relevance of its work.
Why we love this site
The project involved not one, but two beautiful, mobile-responsive WordPress sites.

The two sites share content to reinforce the organization's brand, better feature social media, and facilitate social media sharing.

Improved content organization highlights and prioritizes the many important campaigns they create.

Using our Gravity Forms plugin, the organization can create custom forms on their site that feed directly into their Salsa CRM.

An RSS feed sends updates from one site to the other automatically.

Flexible, up-to-date layout options are available through the WordPress Gutenberg block editor.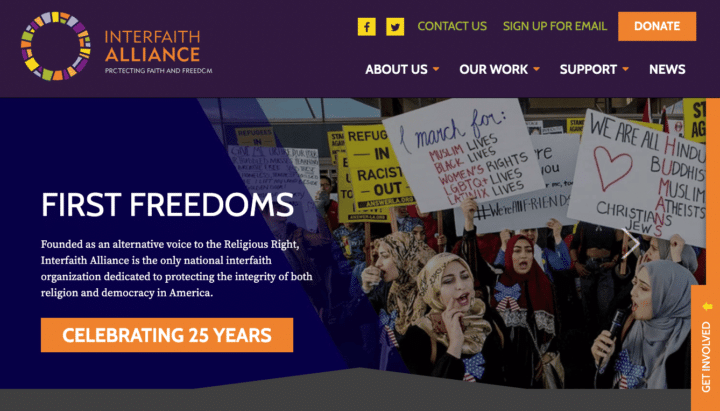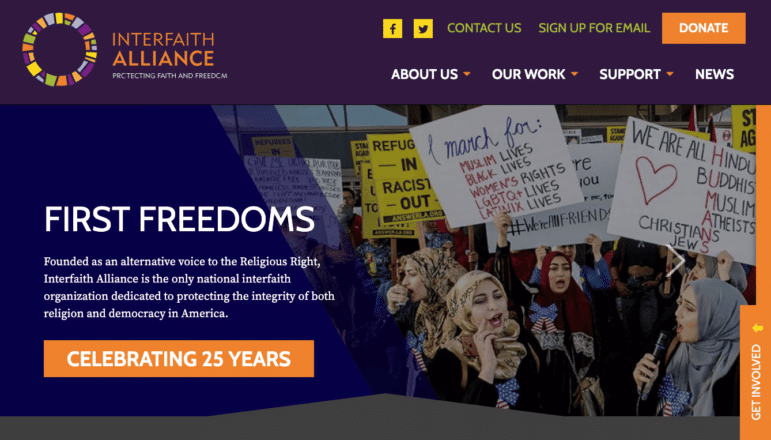 Lab/Shul offers fun, fresh, "everybody-friendly" sacred Jewish community gatherings.
They had a beautiful vision for a vibrant and modern new website that showcases their projects and events.
Why we love this site
The grayscale images and the bright orange contrast color make this an amazing site that you can't look away from.

Style tile and website architecture are based on the Avada WordPress theme.

Once built, Lab/Shul was able to take over and customize the site with their own creative styling and content.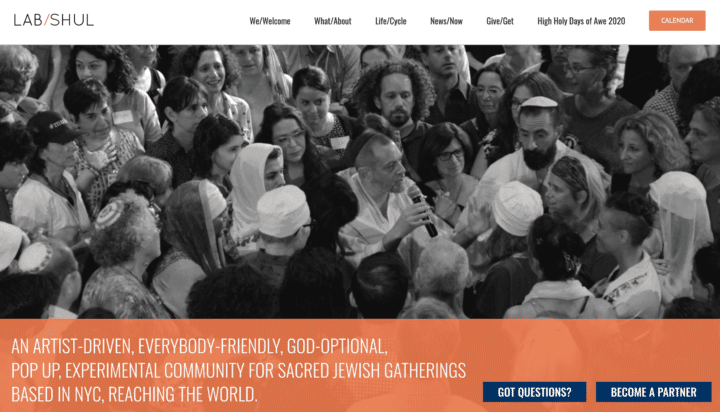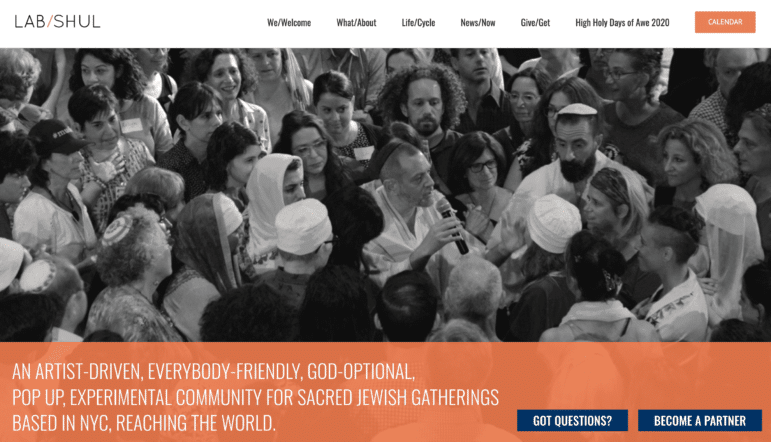 With a website that hadn't been updated in many years, Student PIRGs needed a modern site with powerful functionality and flexibility to grow with the organization for years to come. 
Why we love this site
It featured a new logo and branding.

Custom WordPress templates sustain not only the national site, but also all of their state and university sites.

Thanks to WordPress multisite, the Student PIRGs team can spin up a well-branded chapter site in moments to more quickly connect with student activists and volunteers at the local level.

Action Network forms are embedded for fundraising and content is syndicated from the national level through to states, where organizers can then manipulate some of the content as needed.

The new Student PIRGs sites are not only beautiful, but they're also much easier to use!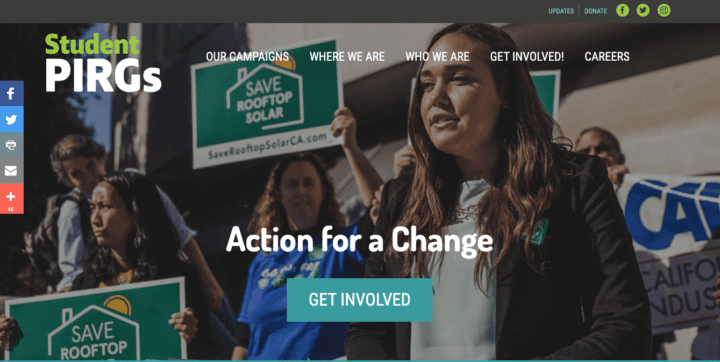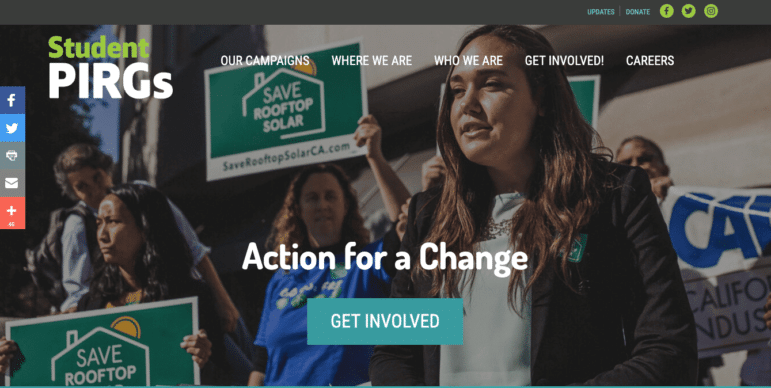 The END Fund was using an old CMS that gave them very little control over page layouts and how information was created.
Why we love this site
The custom WordPress website reflects the importance and impact of their work.

Switching to WordPress with a fresh, bold, engaging design allows them to spend less time managing their website and more time doing their actual work to end neglected tropical diseases.

Their website does a better job conveying information to their supporters and increasing engagement from donors.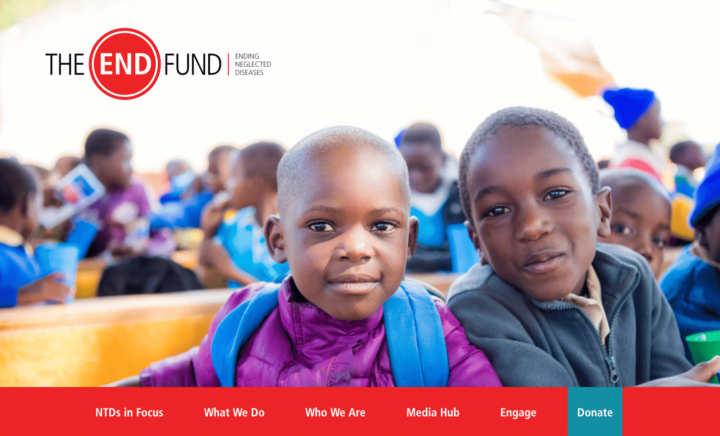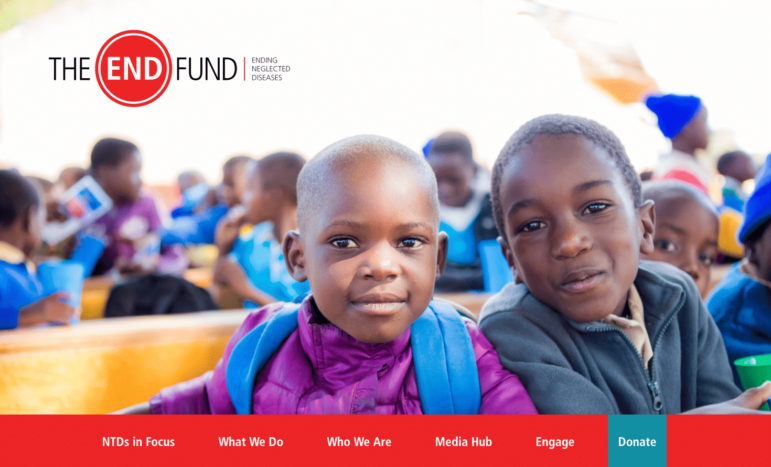 Bay Nature needed a WordPress team that could not only build them a brand new site, but also retain and integrate a lot of the elements that they liked from their old site.
Why we love this site
Understanding that Bay Nature wanted to keep much of the existing tools and functionality from their old site, Cornershop worked with their team to carefully plan a content migration process.

Custom WordPress post types and page layouts help create an information architecture that better highlights articles, integrates their WooCommerce subscriptions, provides a robust events calendar, and integrates their photo and video galleries and social media activity.

The site includes custom features for ads, products, and multiple blog authors.

As an added future-focused feature, we used WordPress' Gutenberg editor to structure drag-and-drop layouts that not only look great but are also easy to use.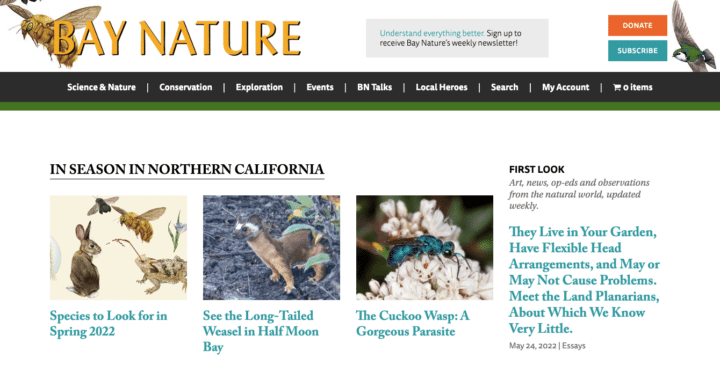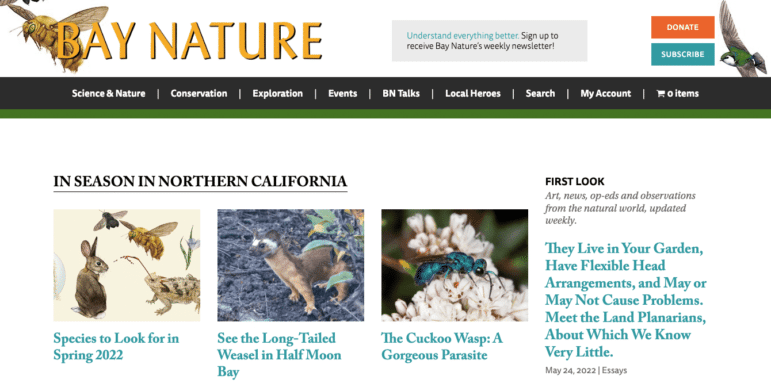 Designed for a coalition project headed by the Pennsylvania Environmental Council (PEC), the Towns and Trails Toolkit website provides resources to a regional audience of municipal officials or employees with planning backgrounds.
Why we love this site
This site differs from many nonprofit sites in that it isn't built on "calls to action" for donations or list sign-ups — rather, it's designed to guide users through all the steps of creating a town that supports outdoor activities.

The site is designed to have a clear flow of content and beautiful illustrations.

The WordPress site uses a pre-built WordPress template with a customized design that includes illustrations and branding.

The Towns and Trails team can now easily manage and adapt their content as they identify new ways for their project (and towns!) to grow and evolve.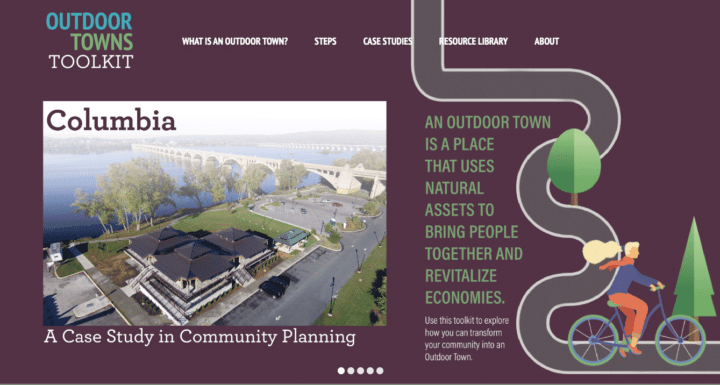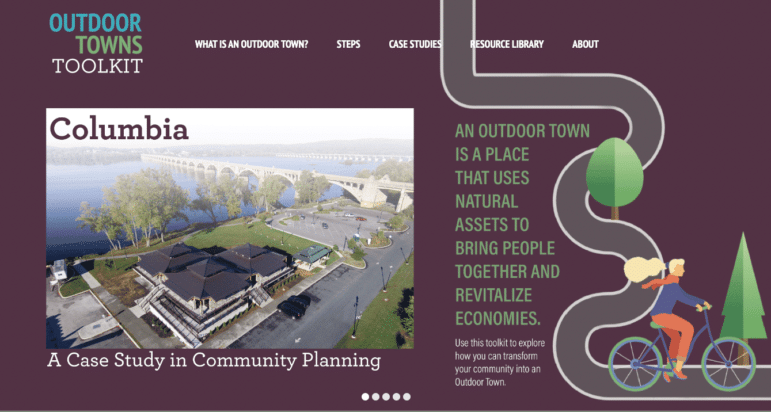 This longstanding and deeply respected publication is known for its beautiful print magazines, rich with poetry, prose, and photography. The magazine's website, however, didn't live up to its beautiful paper counterpart: the antiquated ExpressionEngine site didn't encourage leisurely reading, failed to promote subscriptions and donations, and wasn't even a little bit mobile friendly.
Why we love this site
We designed a beautiful new, mobile-responsive WordPress site rich in visual enhancements.

Underneath the beautiful frontend is a workhorse of a backend that eases site maintenance and makes it easy for Orion staff to showcase the latest content in a modern, attractive manner.

Six custom content types maximize editability and create a memorable reading experience for the magazine's many followers.

We migrated approximately 5,000 pieces of content from their old system to WordPress to preserve their long history of amazing content.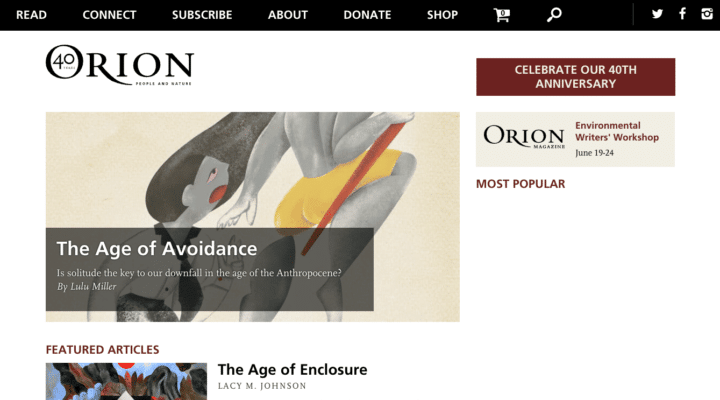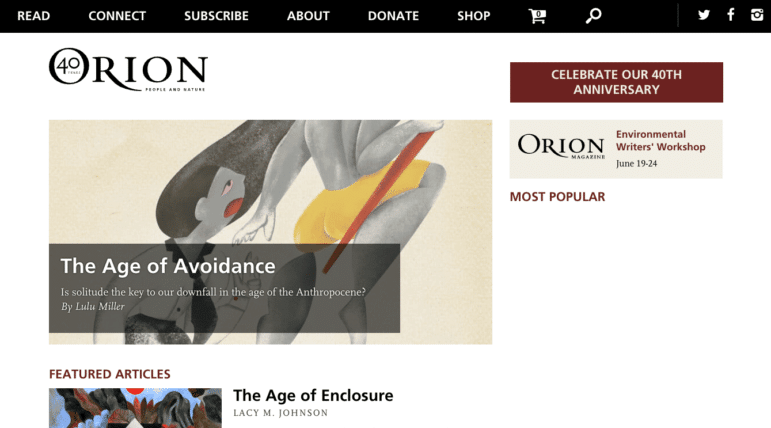 After years of hard work securing early education and preventing childhood deaths, the Save the Children Action Network had outgrown its old Kintera CMS website and was ready to grow into a mobile-friendly website in an open-source CMS.
Why we love this site
We designed and built a beautiful new site that's clean, engaging, and full of this organization's wonderful stories.

Integrated with Salsa, the site can easily collect email sign-ups, create petitions, and gather event RSVPs.

The new site is modern, engaging, dynamic, and so much easier to maintain than their old site!

The backend makes it easy to edit even the most complex pages, and content feeds throughout the site mean that articles, issues, and content are shared automatically without extra work on the part of the staff.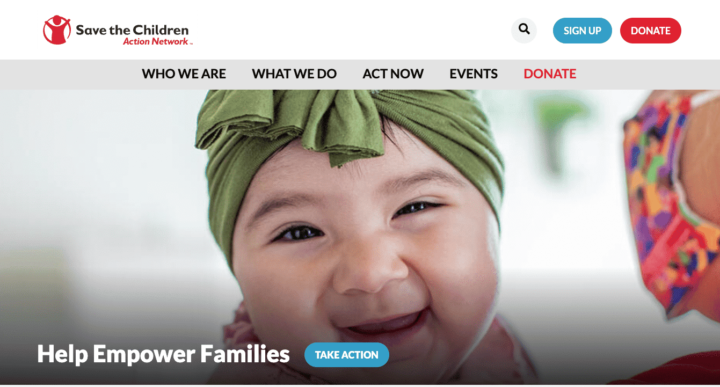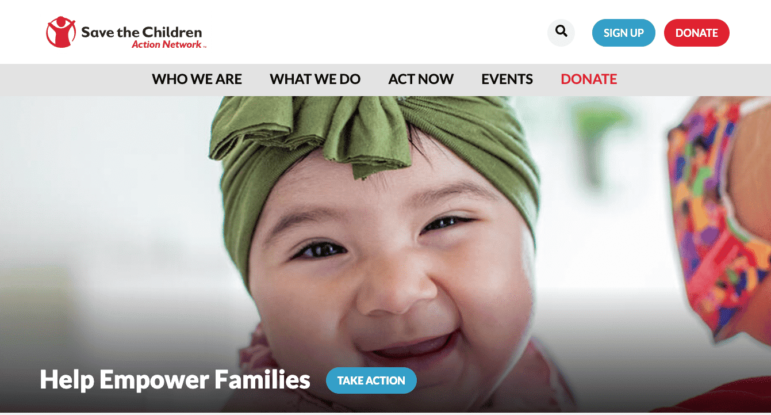 Peace is Loud needed a new website that would better feature their stories and the impact of their work.
Why we love this site
Starting with the Uncode WordPress template, we built a site that connects their speaker and film content and showcases their speakers bureau more effectively.

Faceted search features allow for easier navigation through speakers bureau content.

Supporters can now connect with Peace is Loud work online and bring changemakers to their own communities.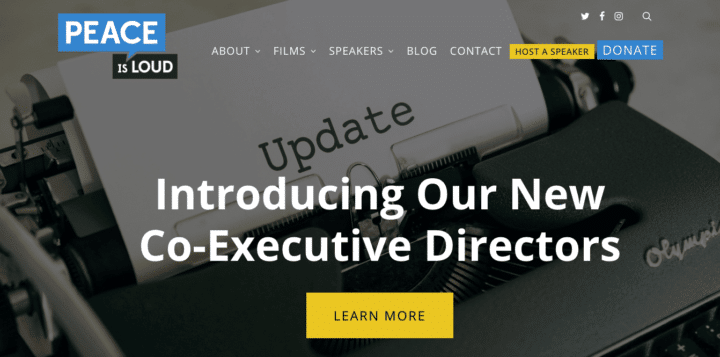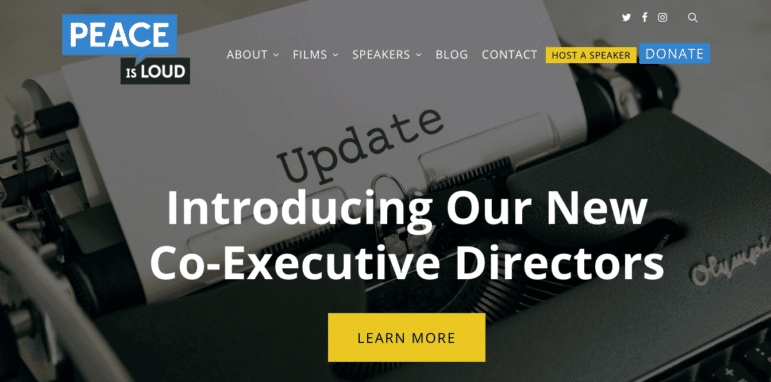 After working with Greenpeace on a campaign microsite, they came to us with a new challenge: they wanted to make an internal branding site public.
Why we love this site
We worked within their preferred WordPress theme, consulting their design files and a technical contact to build out the site functionality, animate their charming headers, and migrate their content.

If you're looking for inspiration and ideas for your own advocacy campaigns, this site is a beautiful resource.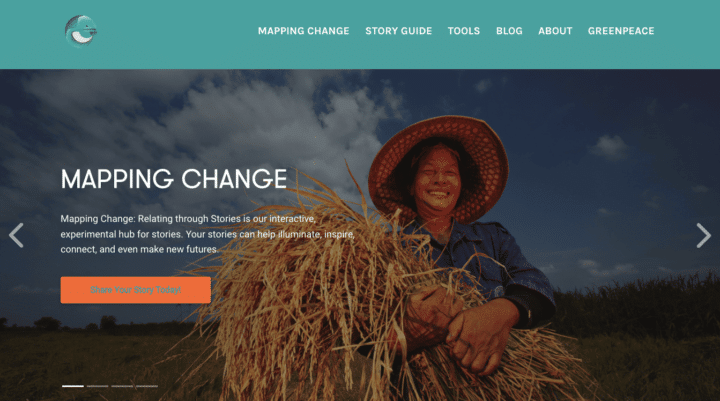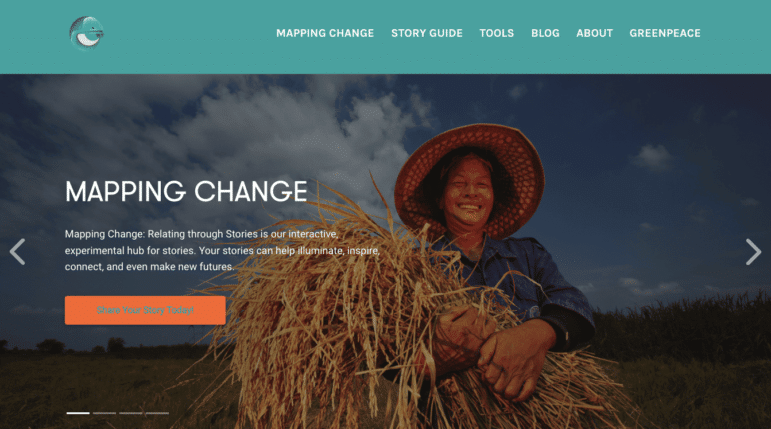 The National Network of Abortion Funds (NNAF) launched the We Testify campaign as a storytelling platform that shares abortion stories as diverse as the women who seek them.
Why we love this site
We worked with the WeTestify team to build a beautiful, unique, and interactive WordPress site.

Story posts are front-and-center and site visitors are encouraged to share their own stories through a customized Gravity Form. The form collects submissions and automatically creates draft WordPress posts for further vetting and publishing by NNAF staff.

Thanks to the creative, tattoo-inspired icons provided by NNAF, we were inspired and encouraged to incorporate a number of creative elements with background textures, faded images, and hover animation.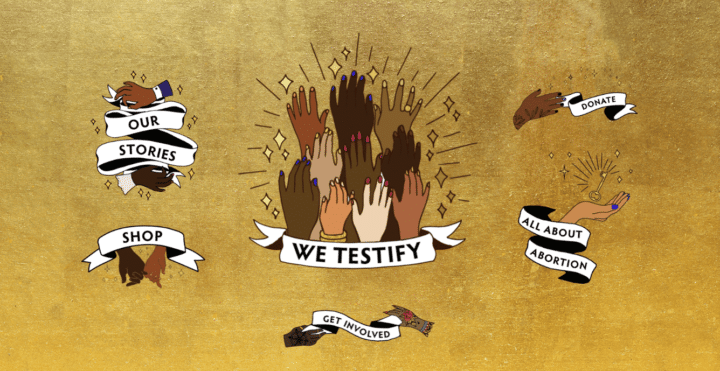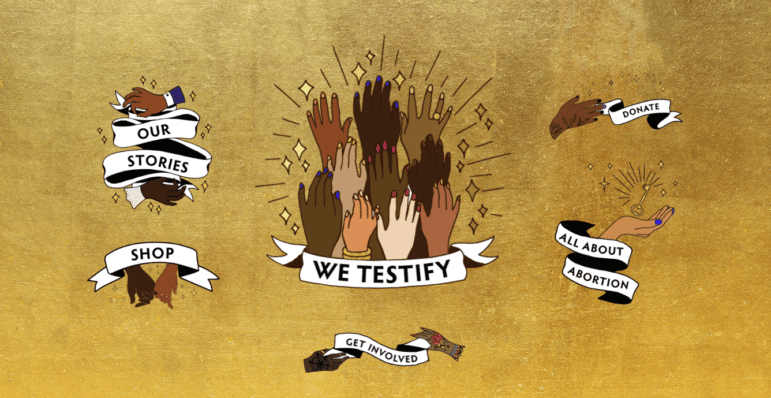 They wanted to simplify the maintenance of their Water Calculator tools while also increasing site visits for new resources.
Why we love this site
We connected the water calculator tool with their main content, then worked carefully with their existing technical structure to improve the organization and user experience of their content and calculator functionality.

We modernized the site by adding WordPress' new Gutenberg block editor for easier editing and Google AMP for excellent SEO.

After three months, the updated website supported an increase of 79% more site entries through their Spanish content and thousands of visitors accessing their new resource pages.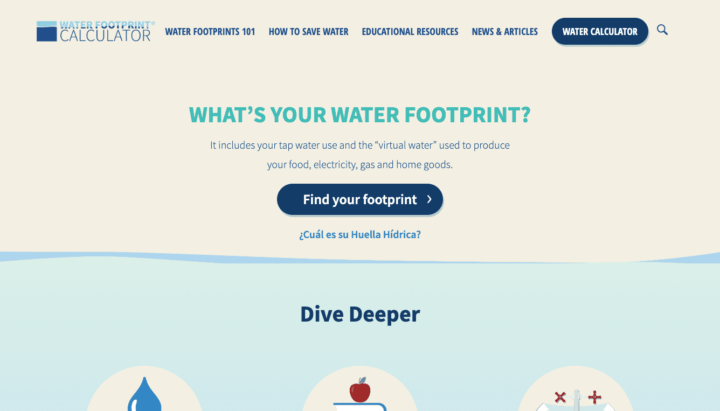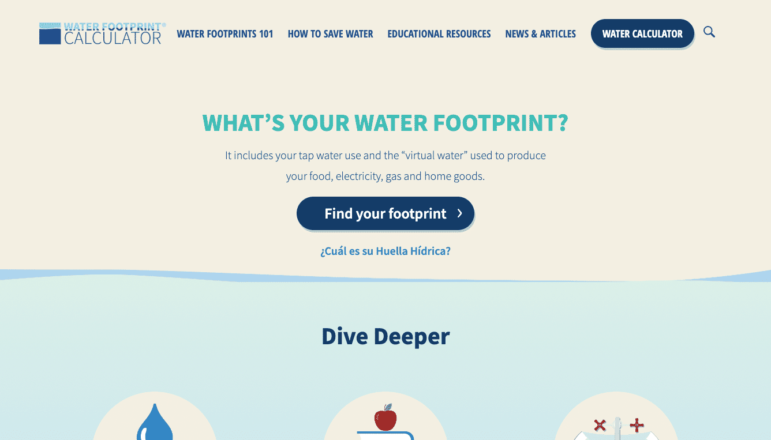 The team at Smart Growth America came up with a new campaign to promote education and awareness of how we all can stay ahead of problematic debt.
Why we love this site
We built a simple WordPress site with a debt quiz, using zip code search functionality to connect people to their respective debt management agencies. 

The Gravity Forms plugin helps collect information for the multi-step quiz.

Adorable monster illustrations help to make this uncomfortable topic a little more approachable.

Site visitors can now easily "shine a light on" and learn more about their debt monsters.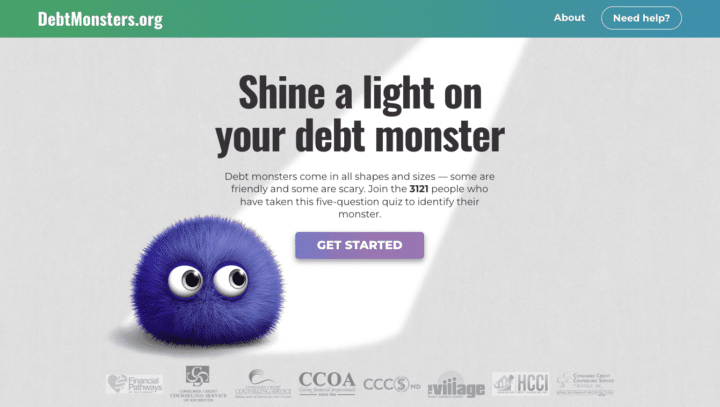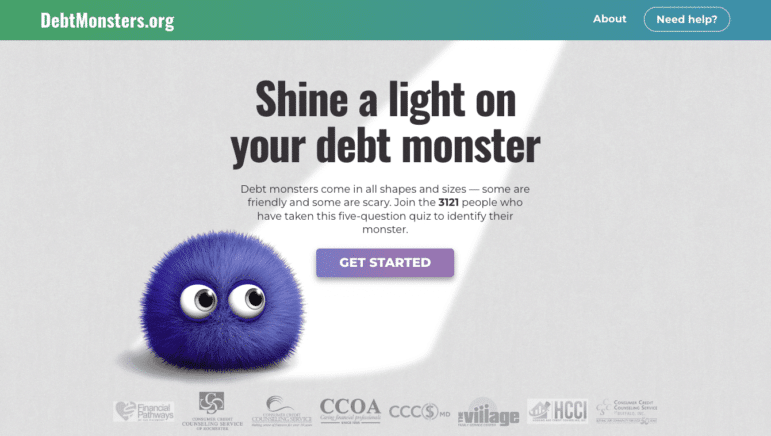 The original Sharsheret website was dated and overly formal. It featured lots of useful content, but the content was too difficult to navigate.
Why we love this site
The custom-designed WordPress site uses photos and interactivity to provide resources and support to women, their families, and their communities.

We worked hard with Sharsheret to add visuals throughout the site, simplify the navigation, and edit content to make it easier for people to find the information they need.

On the backend, we armed Sharsheret's team with easy-to-use editing tools.

Sharsheret's hallmark is its personalized support of its members, so we implemented multiple ways for site visitors to contact the Sharsheret team, including live chat.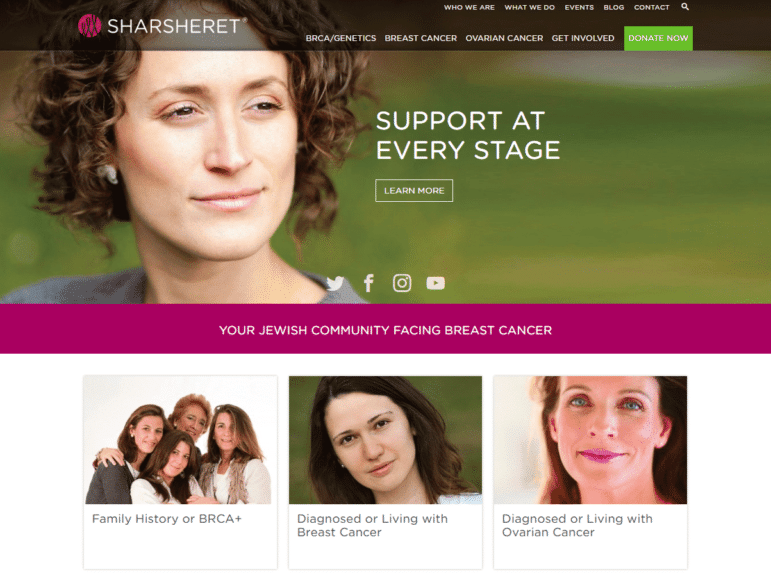 8 Quick Nonprofit Website Best Practices
There are a number of factors that make a nonprofit web design great. Here are a few things that we look for when reviewing sites:
Quality Performance.

If the most beautiful website in the world takes forever to load, then I will leave. This is often the first thing I check on a site. If a site seems even a little bit slow, we run it through

GTMetrix

for a performance report.
Modern and Fresh Design.

We don't want to build a site that looks like it could have been popular 10 years ago! We look for websites that use modern design tactics like breaking the grid to display images. Other modern design styles include larger images, modern typography, personalization, and subtle but effective animation.
Helpful Imagery and Iconography.

They say an image speaks a thousand words and that is very true online. Even before a visitor reads a single word, they already understand volumes about your organization with the images you place on your website. If your images don't speak to your mission, your visitors won't understand your mission.
Clear Presentation of Mission or Purpose.

If I can't tell what an organization does within the first few seconds of being on its homepage, I will often leave immediately. Having a clear mission statement on any website is key to being effective.
Straightforward Donation Options.

Donations are key to any nonprofit organization. When looking at a nonprofit website, we check to make sure that you can easily get to a donation form, that the donation form is well branded and designed, and that the donation form is easy to complete. It's a bonus if the website also includes other easy-to-use donation options, like a fundraising web store for selling products like branded travel mugs or

cookie dough

.
Easy to Use Navigation.

Once you get past the homepage, the most important part of a site is the navigation. If it's difficult to understand, your site visitors won't be able to find your content. We usually test this by trying to complete a few tasks: i.e. how would I get to the blog? Who is on the staff? Do I understand what all the navigation labels mean? What services do they offer? Or how can I get help from their services? If we can't complete a task, then the site needs

navigation improvements.
Mobile Responsive Design.

These days, nearly everyone has a smartphone. For many people, it has become their primary way of accessing websites. The mobile version of the website shouldn't feel like an afterthought, but rather a unique experience for

your mobile users.

Accessibility

. Often overlooked,

accessibility is key

to ensure that all visitors can access your website, regardless of disabilities and circumstances. Every site should be accessible and provide visitors with the best possible experience.
Wrapping Up
Ready to make your nonprofit website one of the best? For help elevating your website like the ones on this list, reach out to our team at Cornershop Creative using the form below! And to continue learning about how to create a stand-out website for your nonprofit, explore the following additional resources from the Cornershop blog:
Contact Us Today