The Student PIRGs have been around for 40 years, organizing students at the forefront of social change. With a website that hadn't been updated since the 90s, they needed a modern site designed for today with functionality and flexibility to adjust priorities in content for years to come.
We delivered a brand new logo and branding with custom WordPress templates built to sustain not only the national site, but also all of their state and university sites.
Thanks to WordPress multisite, the Student PIRGs team can now spin up a well-branded chapter site in mere moments, more quickly connecting with student activists and volunteers at the local level.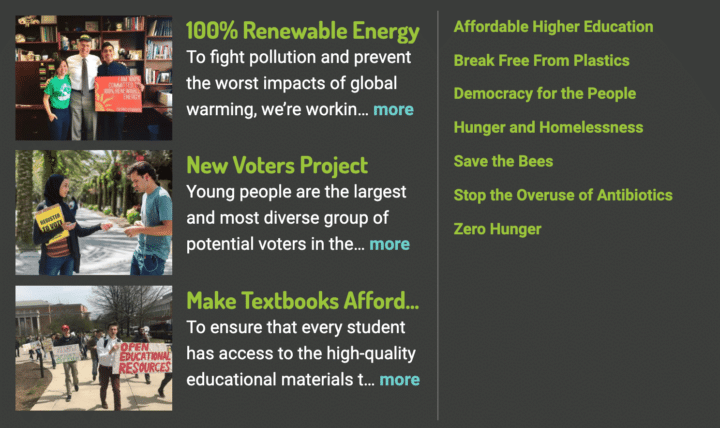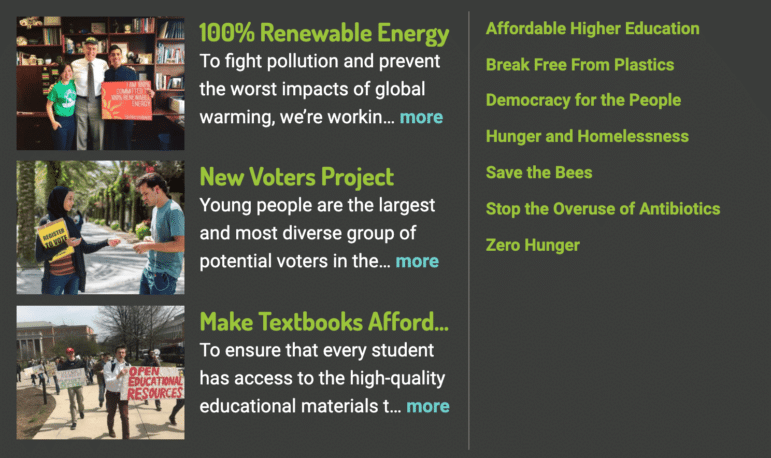 Action Network forms are embedded for fundraising, and content is syndicated from the national level through to states, where organizers can then manipulate some of the content as needed.


The new Student PIRGs sites are beautiful, but they're also now much easier to use!