After two years of hard work securing early education and preventing childhood deaths, the Save the Children Action Network had outgrown its old Kintera CMS website, and was ready to grow into a mobile-friendly website in an open-source CMS.
Save the Children Action Network (SCAN), a 501(c)(4) organization, was created in 2014 as the advocacy arm of Save the Children, to be the political voice for kids.
We worked with SCAN to design and build a beautiful new site that's clean, engaging, and full of this organization's engaging stories. We integrated the organization's Salsa account so that they can easily collect email sign-ups, create petitions, and gather event RSVPs directly on their WordPress site.
The new site is modern, engaging, dynamic, and so much easier to maintain than their old site. The backend makes it easy to edit even the most complex pages, and content feeds throughout the site mean that articles, issues, and content are shared automatically without extra work on the part of the staff.
We especially love the state pages, which show off SCAN's work on the ground in Illinois, Iowa, New Hampshire, South Carolina, and Washington!
After we completed an initial site redesign and supported their site for over a year, the SCAN team returned to Cornershop for a design refresh.
To make sure we had a clear plan for the design refresh, we first conducted a "First Impression Test" of our design mockups to make sure that a test audience would be able to follow highest priority use cases.
Before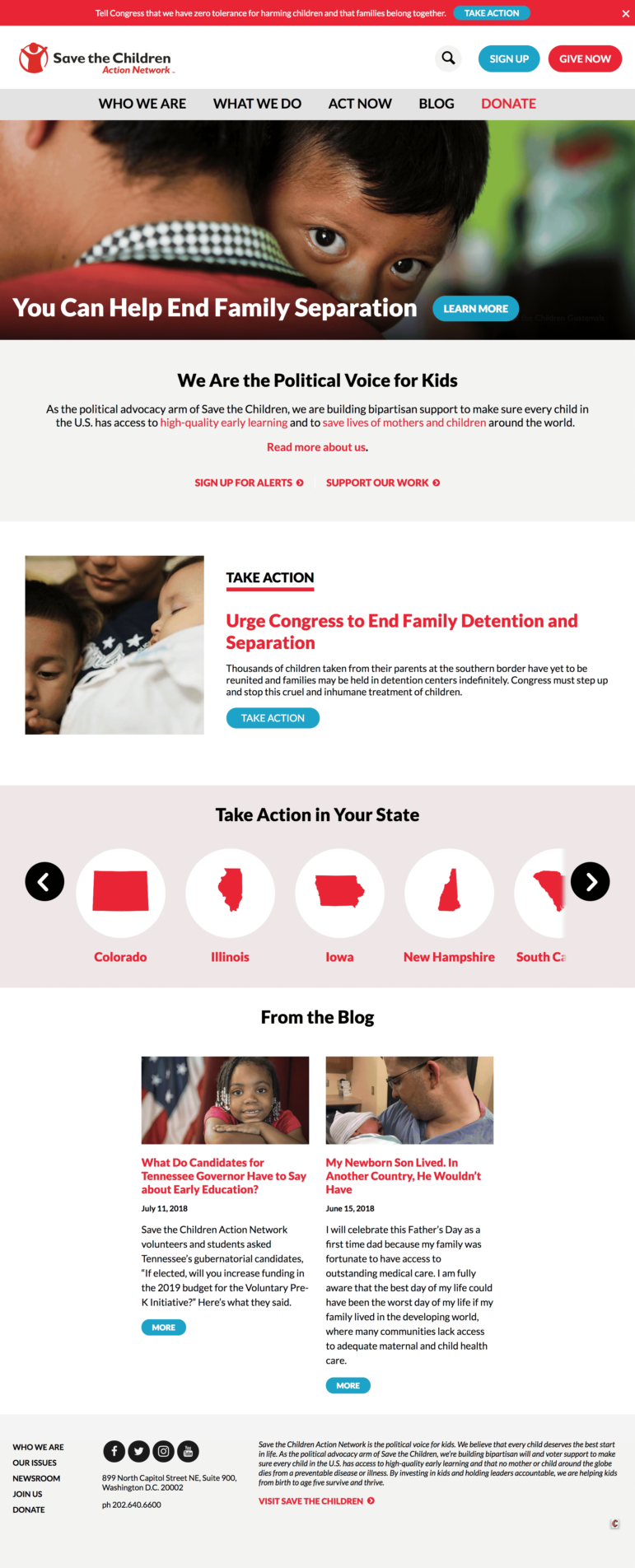 Our first impression tests and our discovery conversations identified a few key concerns:
Image treatments needed to be modernized.
State landing pages for advocacy campaigns needed to be more easily accessible.
Content organization in general needed to be improved.
We worked hard to migrate content, cleaning up and refreshing their blog landing page, newsroom, and advocacy features, delivering a more performant and engaging user experience.
After