The Grace Communications team wanted to increase attention on their educational materials while still prioritizing their popular Water Calculator tool.
Grace Communications Foundation focuses on environmental projects, like their cool water calculator tool, which teaches people about their current water usage and what they can do to conserve water. We helped the organization connect the calculator tool functionality with their main site.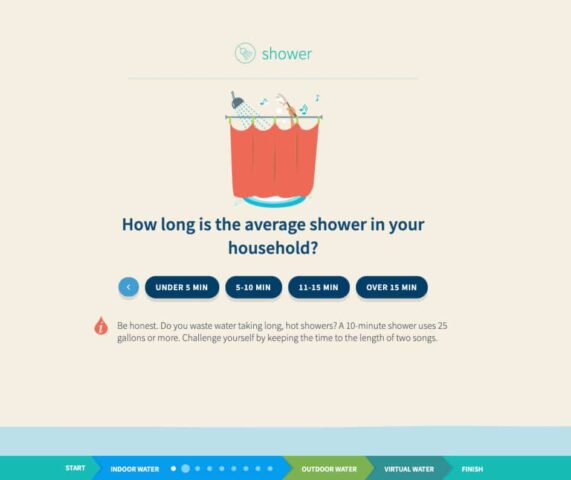 Along the way, we improved the information architecture to improve user experience, and modernized the site by adding WordPress' new Gutenberg block editor for easier editing and Google AMP for excellent SEO.
We migrated content from multiple sites into a single site, then worked carefully with their existing technical structure to improve the organization of their content and calculator functionality.
After three months, the new website has supported those objectives, with a 79% increase of site entries through their Spanish content and thousands of visitors through their new resource pages.