We built a complex WordPress site that leverages custom post types, custom fields, and relationships to highlight the organizations' wealth of health information and blog posts.
The new WordPress site is a powerful engine for OBOS, showcasing its important work; providing clear pathways to health information, advocacy, and fundraising; and enticing visitors to take action.
The Organization
Our Bodies Ourselves is a global nonprofit with a long history of providing accurate, evidence-based information on reproductive health and sexuality. The organization is responsible for the landmark book Our Bodies, Ourselves, which was first published in 1971 and has figured largely in many a young person's coming-of-age.
The organization had been struggling to accomplish its goals with a mish-mash of tools: an aging and proprietary CMS, a newer but unbranded WordPress blog, and a campaign-specific microsite. They hired Cornershop Creative to build a new home where girls and women could get straight answers, hear real voices, and find reasoned arguments about the otherwise maligned and misrepresented topics of health, sexuality, health care access, and quality of care.
The Process
We started from the ground up by leading organization leaders and stakeholders through a strategy session to identify online communication goals and tactics.
Next, we designed a new logo that underscores and supports the organization's well-respected authority, while also emphasizing the friendly, personal voice established by individual readers' stories and experiences. The new tagline is inclusive and active — exactly what the organization wants to be.
We learned more about the organization and its preferences during the logo design process, and applied those lessons to our site wireframes and design mockups, eventually turning to a first impression usability test to confirm that the site we designed met the goals we'd identified early on.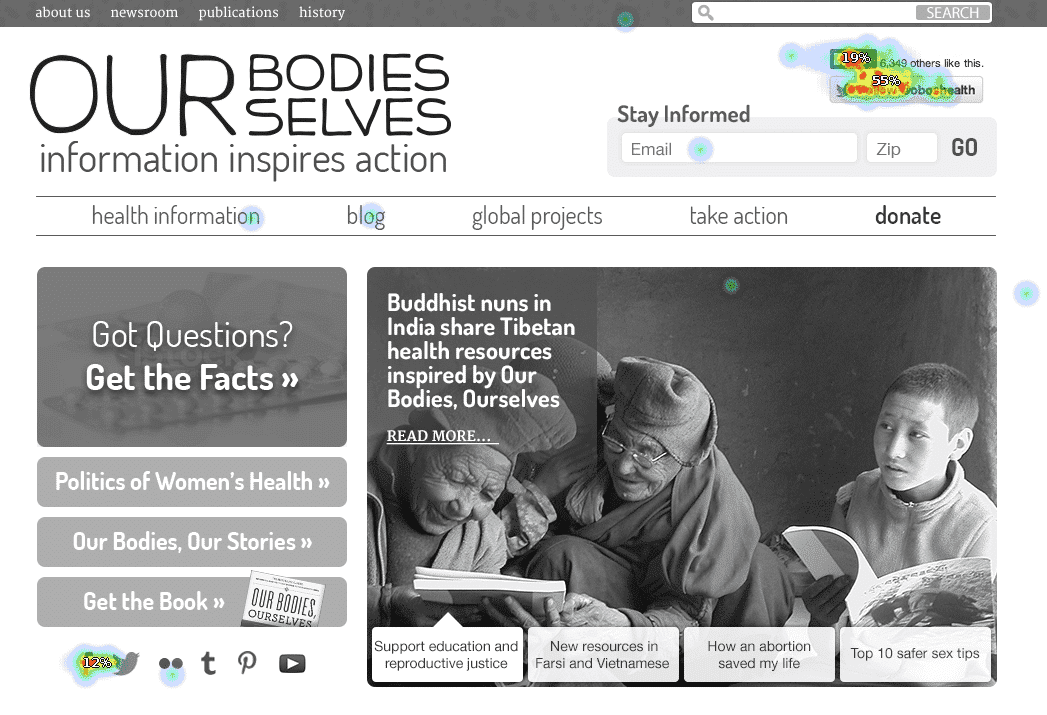 Next we moved on to a long and detailed backend and frontend development process, which included:
Leveraging WordPress' custom post types and a bevy of custom fields and relationships to implement a robust online health information resource center, making it easy for users to find information by drilling down into categories, browsing related topics and articles, and searching.
Utilizing both WordPress tools and third party plugins to highlight popular and related content so site visitors are always presented with alternatives and/or "next steps," such as recommended resources and related topics, rather than just coming to a dead end after finishing a page.
Implementing a customized, branded map to highlight information on OBOS projects around the world and showcase translated documents.
Programmatically importing select content and comments from both the existing website and blog, and redirecting users from old content URLs to new.
Integrating and stylizing Blue State Digital forms.
Wiring up a Google Custom Search implementation to provide the best possible search experience for users.
Building custom post types, custom widgets, and custom templates to provide mechanisms for maintaining and displaying various content, including stories, contributors, and words-of-the-day.
As we worked, we spent a lot of time discussing content: how to merge three separate sites into one, while also dramatically improving a reader's ability to find and explore content. We performed a complete site audit to identify existing content and locate a new home for each item. We created taxonomies, relations and custom widgets so that site editors can easily relate information across the site, a task that was unthinkable in the previous technology.
After all the development work, only the heavy lifting remained: moving the organization's content from the three old sites, and polishing it up. We shared this task with site editors, working side-by-side to finalize development tasks while they added new content to the site.
The New Site
The new WordPress site is a powerful engine for OBOS, showcasing its important work; providing clear pathways to health information, advocacy, and fundraising; and enticing visitors to sign up for the email list, donate to the cause, buy the book, and share the site with their friends and family on social media.
The new site is integrated with Blue State Digital, so OBOS now has a huge advocacy and fundraising platform running behind its site, ready to help the organization make the most of its new subscriptions and donations.
The new site is easy for readers to use, and easy for OBOS staff to update. It's beautiful on a big screen, but is also mobile-responsive, so it looks just as good on small screens.

Planning for the Future
We were happy to hear back from OBOS months after we launched their redesigned their website, but sad to hear why they were calling: their funds were critically low, and they needed a fundraising campaign – fast – to keep their programs and projects running.
The goal was to implement an online campaign around the theme #obostaughtme, to help raise more money quickly. To support the campaign, we:
Updated their homepage to focus on the critical campaign
Added a fundraising callout on every page of the site, to draw more attention to the campaign
Created a new landing page to showcase the campaign efforts
Created a photo wall of images uploaded by supporters
Created peer-to-peer fundraising campaign, so supporters could raise money among their supporters
It wasn't long before the organization surpassed its $100,000 fundraising goal.
Unfortunately, as the organization went through a time of transition, they found it was time to refresh and restructure their website.
We focused on ensuring their resources are easy to access and maintain, even without a full-time staff.
By consolidating, eliminating, and creating new content, the new OBOS site provides more evergreen content and a website that will last them far into the future.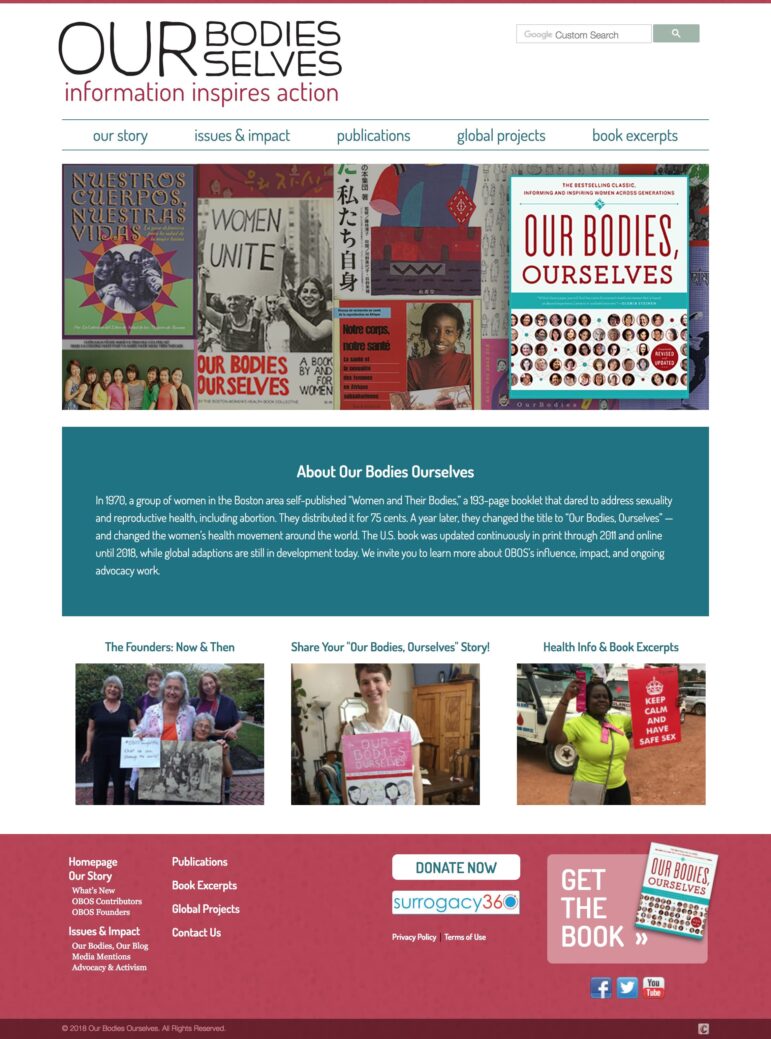 We loved working with Cornershop! Their competence, enthusiasm, responsiveness and creativity have made our website shine! We would work with them again in a heartbeat!

Kiki Zeldes