Nonviolent Peaceforce uses unarmed strategies to protect civilians during conflicts and works toward creating a worldwide culture of peace.
Nonviolent Peaceforce had a website built on Joomla, but wanted a more flexible content management system that would make the site easier to update and manage. They had already been working with Moonsail North on strategy and communications, so we developed the new website designs using the fantastic wireframes that Moonsail created.
We built the website using Oxygen with a Gutenberg integration, and created a really cool customized Google Map that displays the global presence and impact of Nonviolent Peaceforce.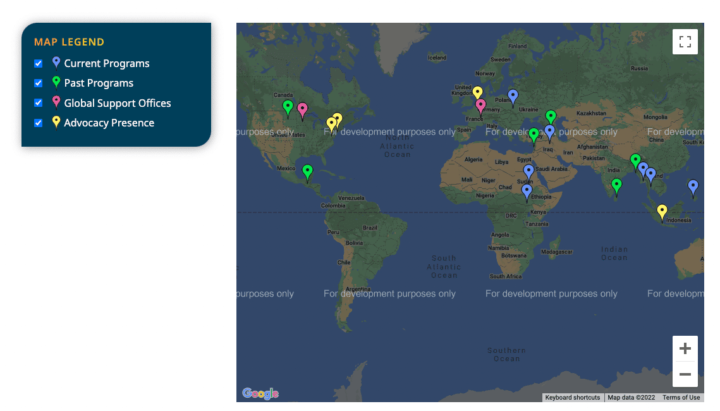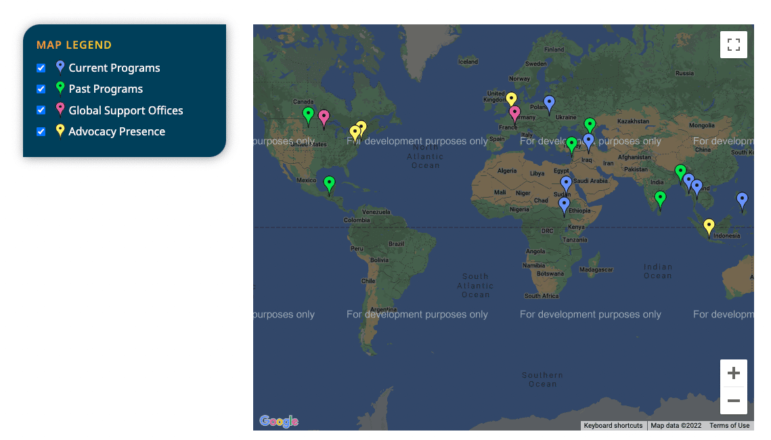 Another notable feature of this website is that it's configured for multilingual SEO! Since we were using the TranslatePress plugin for website translation, we were able to use the TranslatePress SEO Pack add-on. The SEO Pack works with Yoast SEO to translate meta data and make sure the website is optimized for search all over the world.