Designing innovative, impactful, and great-looking websites for organizations on a mission to change the world is our team's bread and butter.
Our commitment to helping your nonprofit make the most of the web is reflected in how we approach web design and development.
Our Unique Approach to Nonprofit Web Design
Discovery
Our engagements are built on careful listening. When you start working with us, our team will get to know your nonprofit's vision for the website, take a data-driven approach to understanding your audience, and dig into the functional considerations for your site. We gather as much creative and technical information as possible to begin planning your organization's new website.

Design
We'll begin designing your nonprofit's website using the information gathered in the discovery phase. Here's what that process looks like: First, we define a new information architecture for the site so that it's well-structured and easy to navigate. Next, we look at the overall branding of the website and provide a style tile that previews our new design concept. Finally, we put it all together and create mockups that give you an idea of how your finished website will look.
Development
Once we have an approved, working plan for the website, we'll install WordPress, the most popular and user-friendly website builder in the world. We'll apply the nonprofit-focused WordPress theme we've selected, incorporate all the features your nonprofit needs (like event management, eCommerce, or member management tools), and configure the WordPress backend to make it easy for you to edit content. We expertly code the site so that it's mobile responsive, performant, and accessible for all visitors. We can also help you integrate your site with your CRM or donation management platform.
All this work will take place on our development server at a special URL so we don't impact your live site and ongoing operations. You'll have this URL and can follow along as we build your site. Once you give it the green light, the site will be migrated to its live location!
Quality Assurance
After development, our expert QA analyst will run a full end-to-end test on your new site, making sure the site looks good on all browsers and screens big and small. We'll then address any problem areas this testing uncovers to ensure the user experience is consistent and satisfying.
Additional Areas of Website Expertise 
On top of designing and developing a site that helps your nonprofit reach its goals, we can also help your organization with: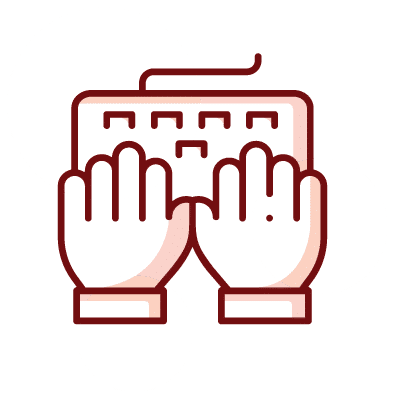 Content Strategy & Creation. We have decades of experience analyzing audiences, creating content strategies, and writing new content that connects with people. We can get right to the task of writing or spend some time designing your content strategy.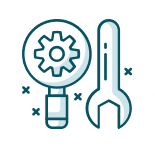 Search Engine Optimization (SEO). What's the point of a shiny new WordPress website if people can't find it? Redesigning your site can negatively impact your SEO results, so we focus on a few key areas of SEO throughout our process to help your site recover faster. We can also help you write SEO-optimized content and secure backlinks through guest blogging.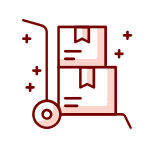 Content Migration. If you're moving to a brand new website, chances are you have a lot of valuable content on your past website. We'll systematically move that content using proven methods tailored to your specific needs. After everything is moved over, we'll manually address formatting issues, shift things into the right places, and generally tidy the place up.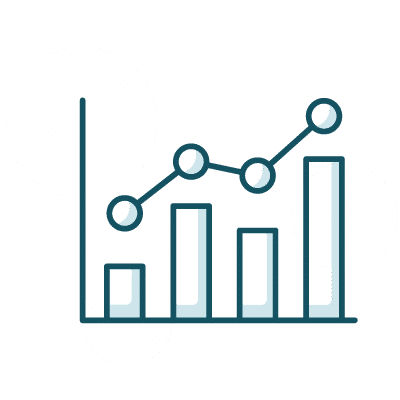 Google Analytics 4 Configuration, Reporting, and Site Optimization. Google Analytics is a powerful tool, but it can sometimes be confusing. We'll work with you to track the right data, configure reports and explorations, and analyze your site's performance. We fine-tune your tracking along the way to make sure we're always getting the right data we need to make positive improvements.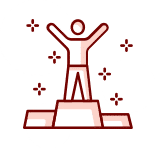 Web Accessibility. We follow an accessibility checklist throughout the design and development phases to ensure your site is accessible to as many people as possible. We'll also write code that is compliant with Section 508 and WCAG 2.1 Level AA (and even WCAG 2.1 AAA, if you have the budget), and we'll run the site through a compliance checker to ensure we haven't missed anything.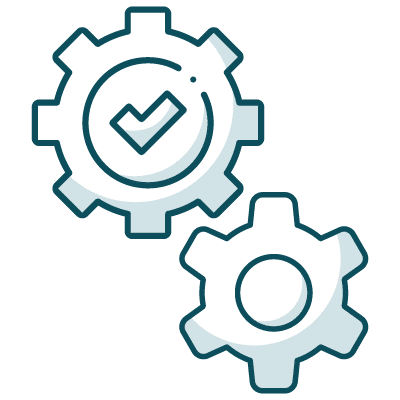 Website Maintenance & Support. Once your website is up and running, we'll stick by your side so you have a resource to turn to if anything breaks or needs updating. We offer flexible retainers to help you make sure everything stays secure and continues to run smoothly so that you can get back to your mission.
Google Ad Grant Management. The Google Ad Grant program offers up to $10,000 in Google advertising every month to qualifying nonprofits. If you're not already a Google Ad grantee, we'll help you apply. If you are already a grantee, we will set up and manage your paid search ads for you.
Why Work With Cornershop Creative? 

At Cornershop Creative, we want to see your organization succeed. That's why through all our web design and development work we prioritize:
Your Perspective & Constraints. We understand nonprofits—the importance of your mission and how much a great website can positively impact your work. We also know that organizations like yours have to keep budgets and deadlines top-of-mind. We bring our tech know-how and listening ear to the table and partner with you to get your website where you want it to go.
User Experience. We love intuitive design and believe that your nonprofit's website should be easy to use and engaging. We work to understand your specific audience and stay up to date on what users want so that your website visitors will keep coming back for more. And since every audience is different, we often get your audiences' advice before proceeding with any plans.
Efficient & Responsive Project Management. When you work with us, you have a single point of contact who's in touch throughout the entire project—your dedicated Project Manager. They check in with you every step of the way, meeting with you regularly, getting your feedback, and ensuring we're on track to launch a site you love.
Our Recent Nonprofit Web Design Work
We also have a proven track record of designing nonprofit websites that get results. Check out a few of our latest projects!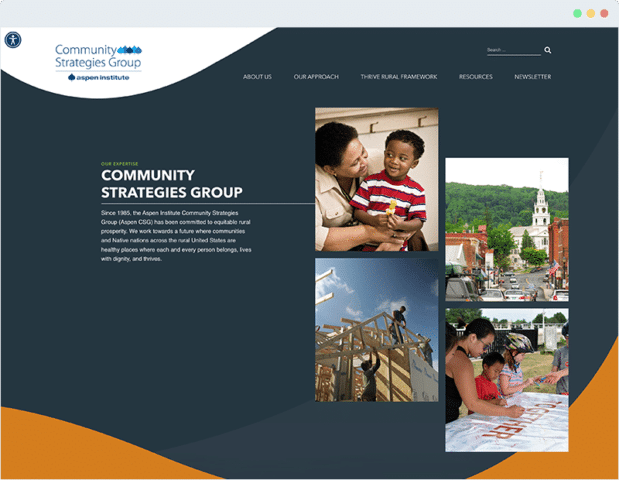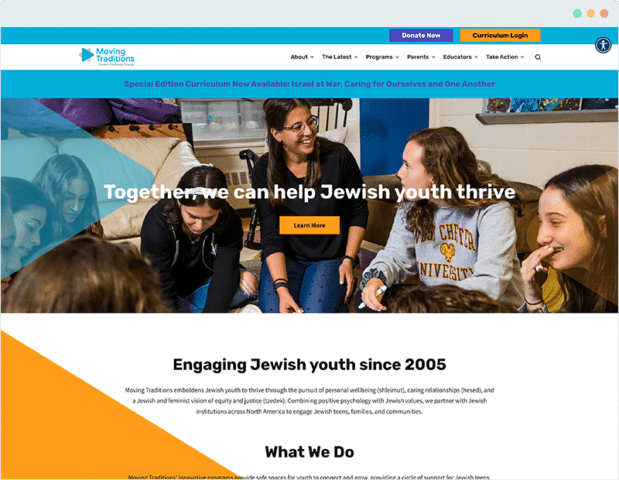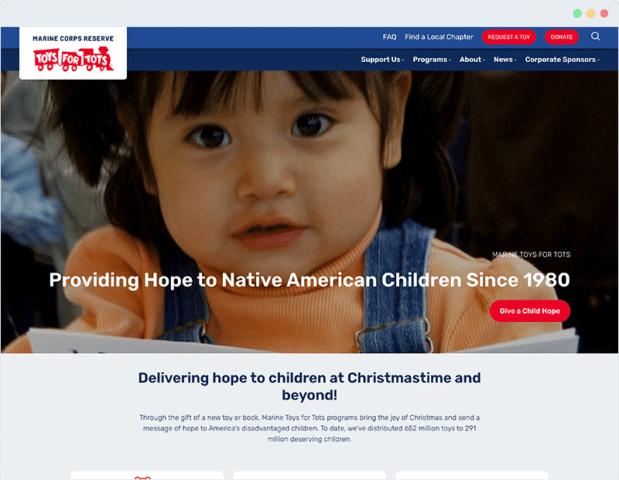 Other Services We Offer 
Campaign Strategy & CRM Support
Social Media Marketing
CRM Implementation
Reach out to learn more and receive a customized proposal that explains exactly how we'll approach your nonprofit web design and development project: