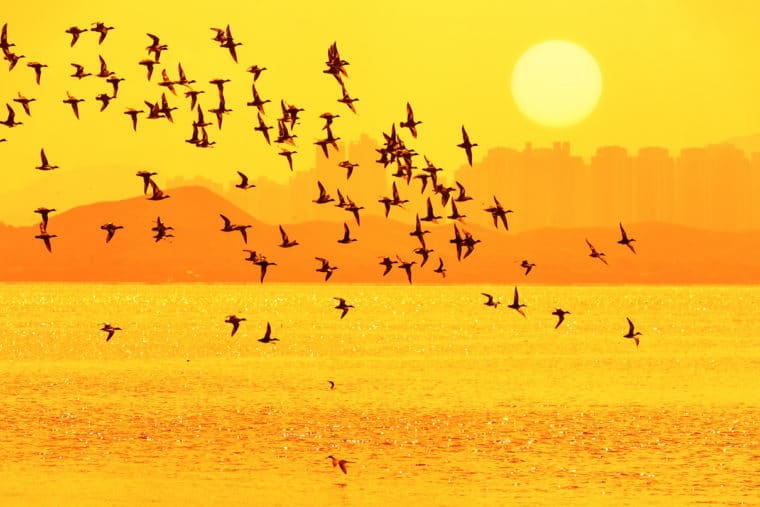 Is your nonprofit website on Drupal 7? If yes, you need to know: Starting in November 2022, any website on Drupal 7 will no longer receive any updates. Start preparing for the Drupal 7 end of life now!
Now, your website may continue to work beyond November 2022, but you should still make sure you update your site as soon as possible!
If you try to maintain your outdated site, you'll be more susceptible to serious security risks. Vulnerabilities on Drupal 7 won't be fixed. You'll also see functionality issues as the platform becomes more outdated. And you'll also have problems with third-party Drupal modules as they stop functioning properly, too.
First a little background.
Drupal is an open source platform that provides regular updates to the core code that runs the powerful content management system. You will often see version levels written like:  X.YY.ZZ.
Changes to the ZZ level typically indicate a "PatchLevel" fix addressing small bugs, closing small security vulnerabilities, and other minor changes to make the platform more secure and stable.
YY-level changes typically involve one or more feature updates. They improve Drupal, but don't have deep structural changes.
The X is the major version number. Updates to the major version number indicate a change in functionality or incompatibility to previous versions and code. If you think of your local PC or Mac, this would be like upgrading from Windows 10 to Windows 11, or High Sierra to Mojave on a Mac. (This whole approach to software release numbering is called "semantic versioning.")
Similar to Windows or Apple, after a few years of the same major version and many patch upgrades, Drupal begins planning for a new major version of the platform.
Many of the changes are to the code itself. As technology moves quickly, the new version of Drupal will change how Drupal works. The changes include updated code, better security, and improved performance, but they also mean some things will work very differently, or not at all.
Think of Internet Explorer 7. Internet Explorer 7 still exists as a browser, and people still use it. However, modern websites don't display correctly on older browsers like this, which causes both functionality and security concerns for visitors.
Prepare for Drupal 7 End of Life: Upgrade Your Website ASAP
You need to upgrade your Drupal 7 website as soon as possible.
If you wait too long to upgrade, your website's performance, appearance, and functionality will slowly degrade. Eventually, your website could stop working entirely.
The good news is that you have more than a year to start planning. You also have several  options for updates, including:
Upgrade to Drupal 9. You've likely already missed the boat on Drupal 8 since that's set to expire in 2021. Drupal 9 was released in June of 2020 and is now the primary version of Drupal. While newer versions of Drupal have an easier upgrade process, it still can be cumbersome and may put you in a similar situation in a couple years.
Migrate to another platform. Performing a costly upgrade every few years can be taxing and frustrating. We recommend migrating to a platform that invests in incremental updates and prioritizes backwards compatibility with its code updates. We recommend WordPress.
Prepare for Drupal 7 End of Life: Migrate to WordPress
I could talk all day about why WordPress is the better choice for your nonprofit website. Here are a few of the reasons we at Cornershop Creative think you should migrate your Drupal 7 site to WordPress:
WordPress is Easy to Use and Update
WordPress is renowned for being the most intuitive CMS for both content editors and backend developers.
The intuitive new drag-and-drop editing interface coupled with the platform's underlying flexibility makes daily maintenance easy, resulting in lower-effort update processes (and therefore, more frequent updates).
Additionally, the platform's approach to extensibility and backward compatibility makes things easy for developers, even those who may not have built the system in the first place.
WordPress Functionality is Awesomely Versatile
Far from just a blogging tool, WordPress is the king of versatility, thanks to its strong out-of-the-box features, its vast plugin community, and the flexibility of its coding environment.
WordPress already integrates with countless other tools and CRMs. If an integration doesn't already exist, WordPress makes it easy to write one.
The WordPress Platform is maintained by an inherently multilingual community, with developers, power users and avid fans (and events) across the globe. This community has created a rich set of powerful plugins that make multilingual sites and content editing not only possible but also graceful and easy to maintain.
WordPress is future-friendly. The platform's emphasis on backward compatibility ensures that as new versions of WordPress are released, existing codebases will not need to be rewritten from scratch. In addition, the site administration interface is mobile-responsive, and user-facing theming is also highly amenable to mobile. WP even offers a mobile app to facilitate content updates on the go!
WordPress is an extensible platform. The days of WordPress being just a "blogging tool" are long gone: Enhancements such as a database abstraction layer and a REST API make it easy to get data in and out of the system, giving WordPress the power and flexibility to act as the foundation for sophisticated applications that bear no resemblance to blogs.
WordPress is Highly Scalable
WordPress is able to handle large volumes of user traffic and also supports complex organizations with multiple content editors in multiple locations.
Robust multi-site features allow you to easily spin up new sites for chapters or microsites. You can choose which of these sites retain core functionality and branding, and which diverge into different functionality and appearance.
WordPress can power high-traffic, enterprise websites. Coupled with the proper infrastructure, WordPress is beefy enough to power sites attracting massive traffic, such as properties from ESPN, USA Today, TIME, CNN, and some of the largest nonprofits, including the United Way, Greenpeace, Feeding America, and many more. There's even an offering of WordPress, called VIP, specifically geared toward enterprise needs.
WordPress is Less Expensive 
WordPress presents a less-costly development environment than other CMS platforms. The simple and uniform nature of the platform tends to inhibit development of intricate cross-dependencies that can slow development. In addition, there are thousands of WordPress developers across the world, making vendor lock-in moot and saving you on cost.
WordPress is Serious About Security
WordPress takes security very seriously, as it must, as the world's most popular CMS. The WordPress team makes sure that their core code is continually hardened to address and mitigate common security threats, and other tools can further that hardening. Security-conscious hosts offer further safety by implementing additional protocols below the application layer. And we at Cornershop implement many best practices to make sure your site is as secure as possible.
WordPress Builds Community
WordPress is a strong and continually growing platform that now powers more than 30% of the websites in the world. Huge outlets like USA Today, CNN, Fortune.com, FiveThirtyEight.com, New York Post, and TED trust the platform for their needs. Training, conferences, meetups, documentation, enhancements and more are available around the globe.
November 2021 will be here soon! As budget season begins, remember your technology needs and make sure you're ready to update your Drupal 7 website.
Curious about migrating your website from Drupal 7 to WordPress? Contact us for an estimate today!