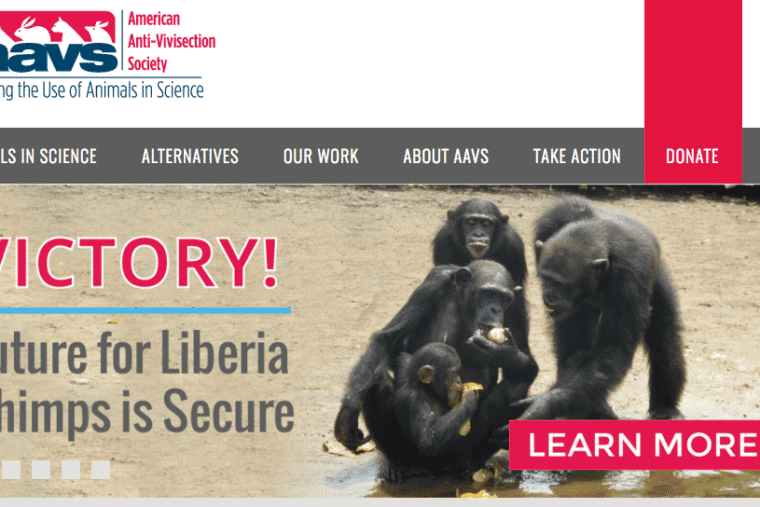 Almost all nonprofits have some way for their supporters to donate online. How can you reach your donors better than the rest? Here are four things you can do to make sure your fundraising is even more successful!
Make donating easy with a clear donate button.
If a potential donor has to hunt for where to make a donation on your website, chances are they won't give. Just as you showcase the amazing work your organization does, be proud of your fundraising efforts that support that work. Adding your donation link as a part of your navigation and using a color that denotes action on your site is a great way to make donating easy. Our friends at the American Anti-Vivisection Society do a great job of this!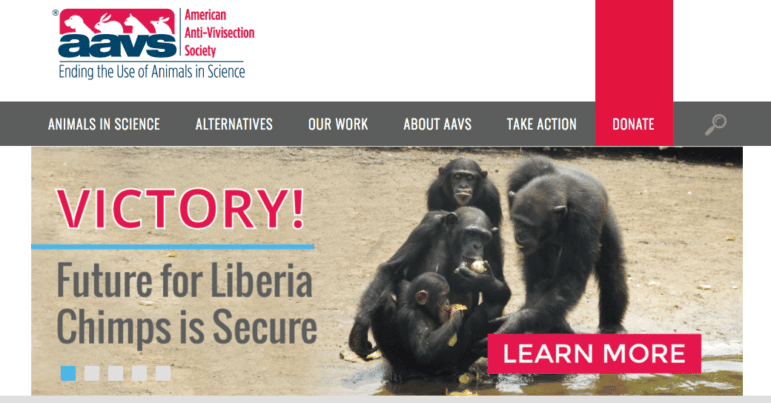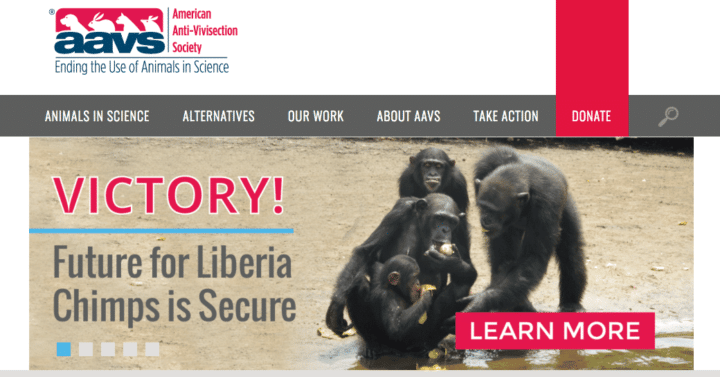 Put your donation button EVERYWHERE.
Now that you've made your donate button stand out, you don't have to stop there. Make sure the opportunity to donate follows your user wherever they go on your site. While having your donation link in your navigation will mean it is always available, there are other creative ways you can engage your users and make donating easy. Our friends at Interfaith Alliance implemented a scrolling sidebar that literally follows you wherever you go. Click on it and out pops an opportunity to both join their newsletter AND donate.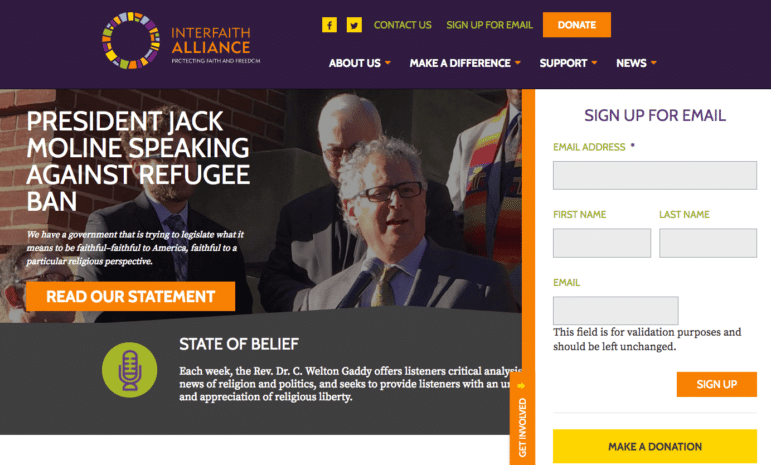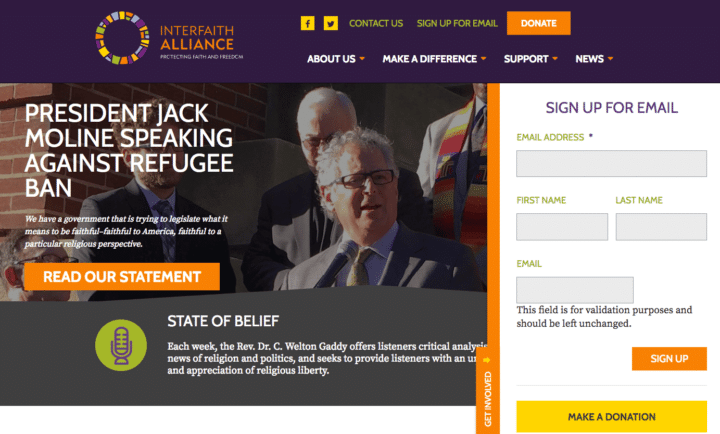 Reduce the number of clicks it takes to make a donation.
In our fast-paced world of 24-hour news, insta- everything, and Amazon Prime, don't make your users jump through hoops to submit a donation. Make the process as close to one-click as you can! We just rolled out a brand new donation form for League of Women Voters, where their donors can more easily enter their information, select their donation amount, enter their credit card information and submit.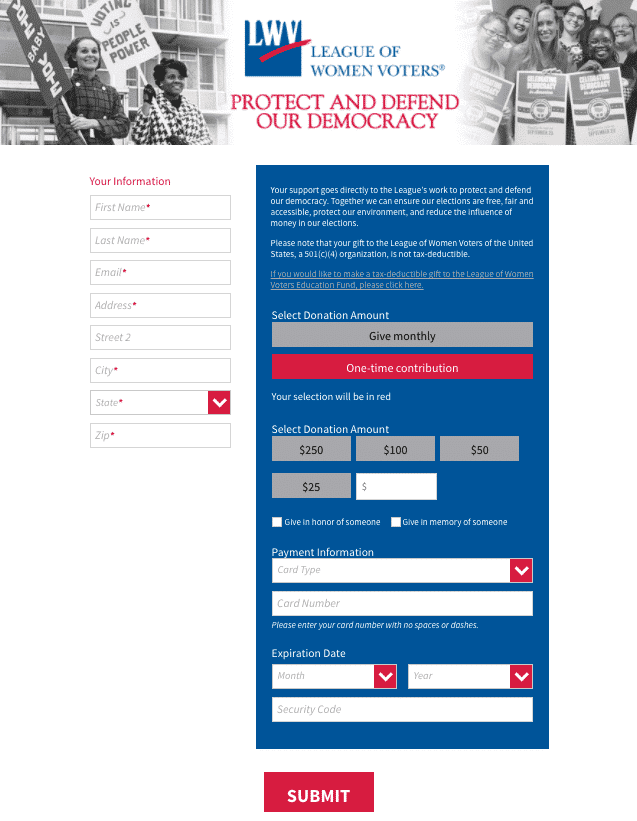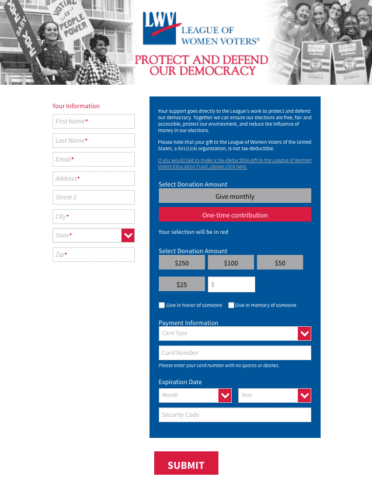 Integrate your online payment methods.
Can't find your credit card? No problem! There are ways you can still invite your supporters to donate without the hassle of entering a pesky credit card number. Many online fundraising platforms are starting to support online payment vendors like PayPal, Apple Pay, and Amazon Payment, where payment information is securely transferred from the vendor to the payment recipient. While these services do have a processing fee like other merchant gateways, they are trusted by users, which makes giving a no-brainer.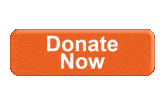 The four best ways to encourage donations on your website boil down to this:
Make it hard for donors to ignore your ask by making your donation button prominent and persistent, and make it as easy as possible for them to donate by reducing clicks and steps. These simple changes will make your fundraising efforts more effective!