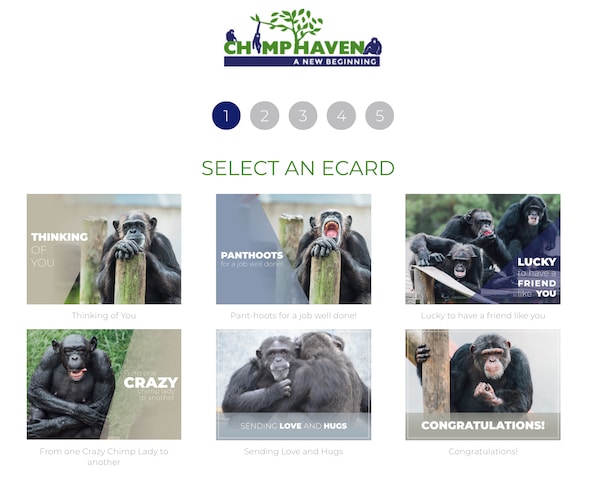 Here's a simple trick for refreshing your supporter engagement campaigns: Try an eCard campaign. Much like a classic postcard delivered to your mailbox, eCards are a thoughtful, quick way to deliver a personalized message to friends and family.
How do eCard campaigns work?
eCard campaigns are managed through online signup forms. They're similar to a "tell a friend" campaign, but notably also include an eye-catching image for the "card" that is emailed to a recipient. Depending on the type of campaign you set up, there may also be a fundraising component to your eCard forms. CRM providers may have eCard tools, but we also built our own eCards integration with WordPress.
To summarize the general steps:
Your supporter selects the image they wish to send to their friends or family.
Then, your supporter customizes their message and enters the email address(es) for where to send the eCard.
Finally, your supporter fills out any additional requested or required fields, then submits the form to process and send their eCard emails to their contacts.
Remember, the eCard recipients aren't direct supporters of your organization just yet, since they haven't signed themselves up to your list. However, their potential for becoming a supporter increases, since they now have a personal connection to your work.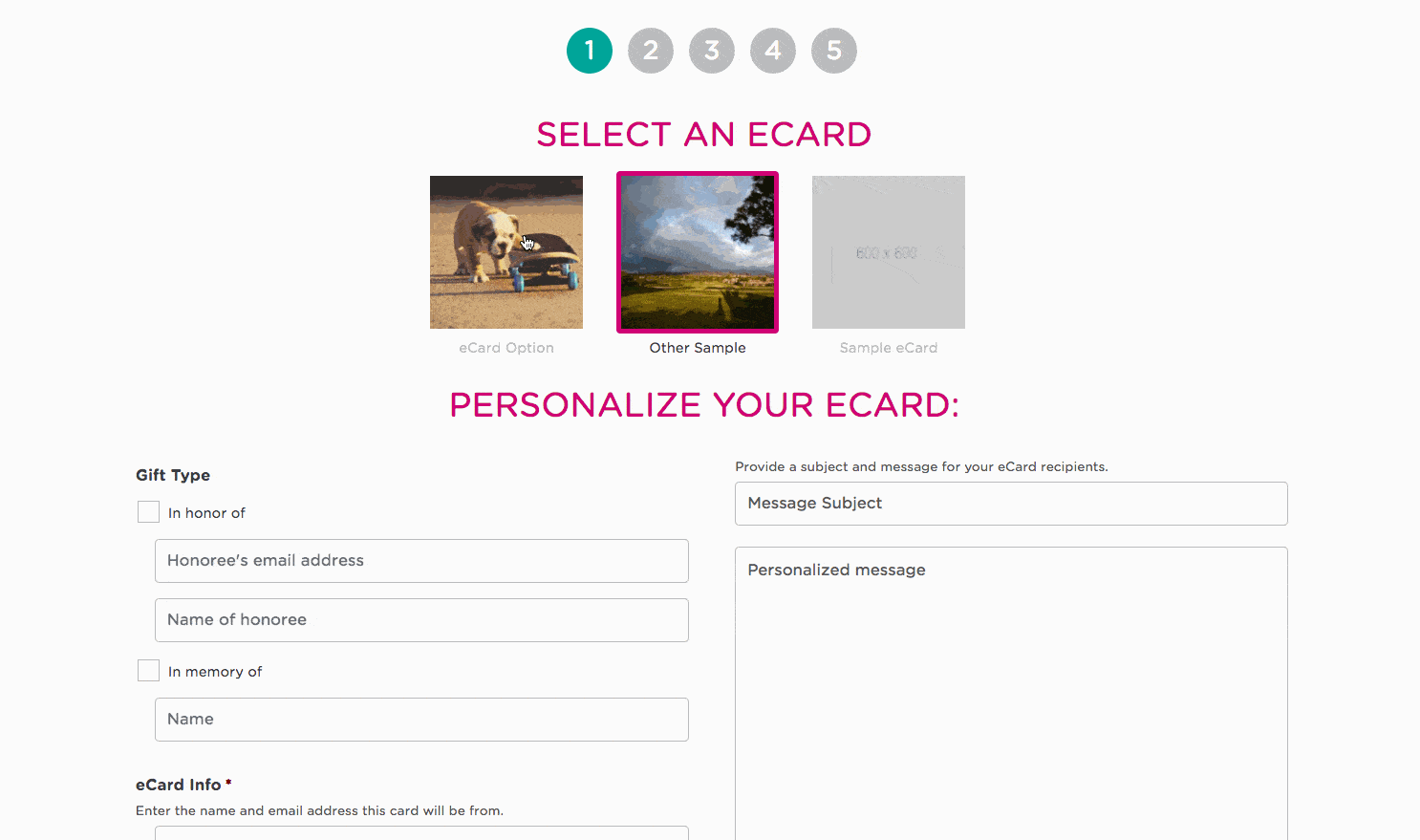 Where to start
An eCard campaign can be a simple, standalone form, or it could become a facet of a larger campaign alongside other petitions and fundraising efforts.
Start planning with these tips:
Identify a purpose. Will this campaign be a fun, evergreen form that folks will want to fill out throughout the year or will it be customized for a particular holiday or event? This education post from NP Engage outlines recommendations for holiday campaigns and communications.
Gather your image files. The most important part of your eCard campaign is going to be creating the engaging images that you choose for your options. Consider whether you also need a graphic designer to customize your photos with any logos or other branding. For example, Chimp Haven added simple, branded graphics over images for their eCards. Other folks have used meme's, illustrations, or other custom graphics.
Structure your message. Alongside your supporters' message, eCard tools will allow you to set a "fixed" message that should be included. Use this space to promote other ways your eCard recipients can get involved and support your organization. This is your opportunity to expand your audience and inform people how they can get involved.
A few great examples
No matter what kind of eCards form you use, your tactics and image choices can make a huge impact. Here are three distinctly different yet inspiring approaches to eCard campaigns.
WildCare
Who can resist this adorable skunk? Wildcare inspires donors with their eCards built on Luminate. Send your friends some fuzzy creatures and support Wildcare's work in caring for and rehabilitating injured wildlife.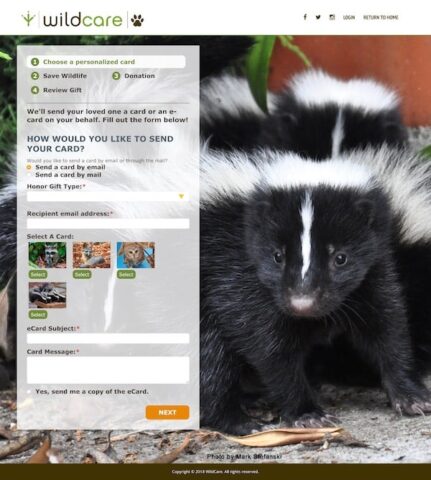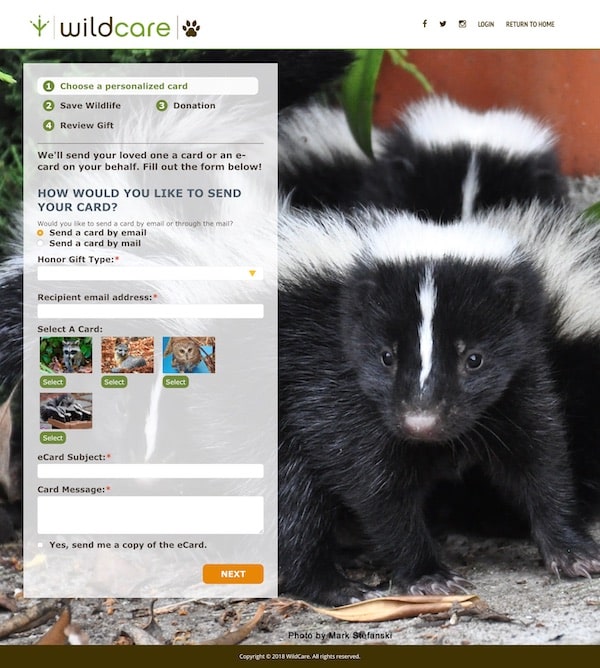 Friends of the Earth
Select from a wide variety of images on Friends of the Earth's custom eCard tool: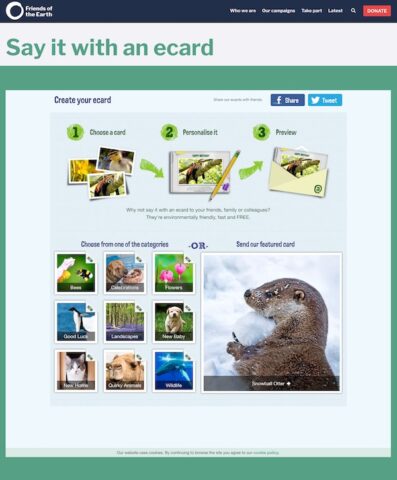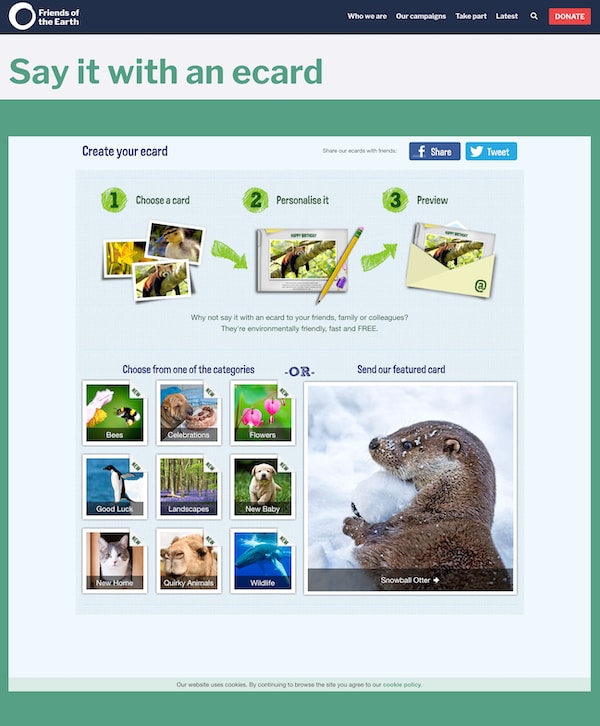 These eCards work for all sorts of occasions and even allow for a customized background.
Mamas Day Campaign
We love this Mamas Day campaign from Forward Together. Send a bright and beautiful graphic for your eCard and sign their petitions to support black mamas. This creative campaign inspires year after year.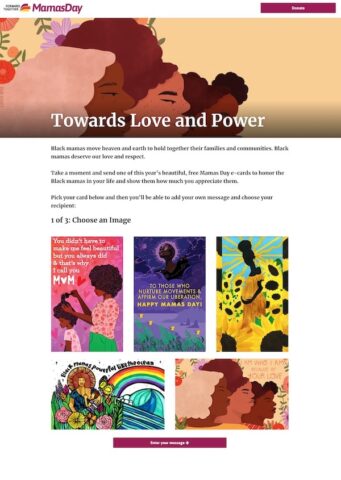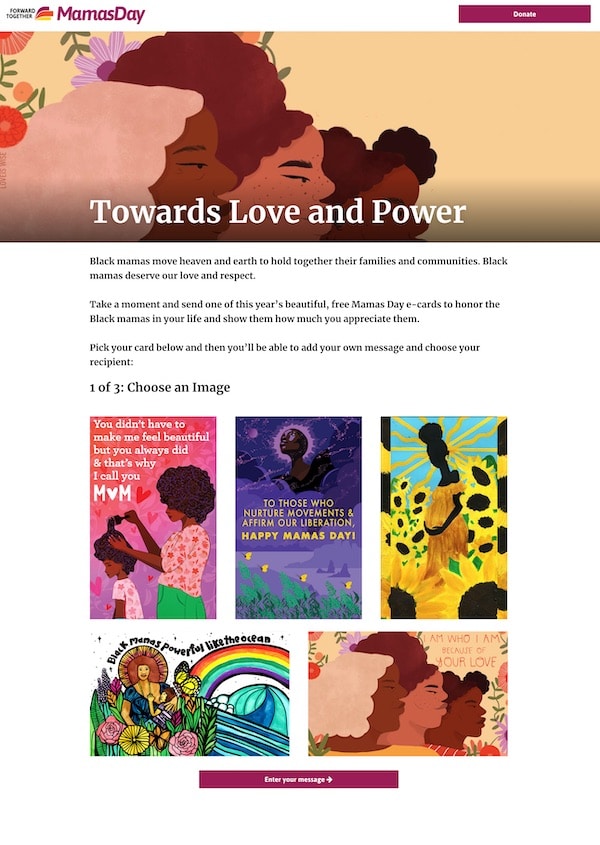 Get started in less than two weeks
Luminate, Salsa, Classy, and Engaging Networks all offer tools that can be used to create your own eCard campaigns, but with our eCard Campaign Builder, all you need to provide are the cards!
We use a template and simple branding rules to keep the setup process as straightforward as possible. You provide the image files and your branding preferences, and we'll get your eCards form hooked up and ready to roll.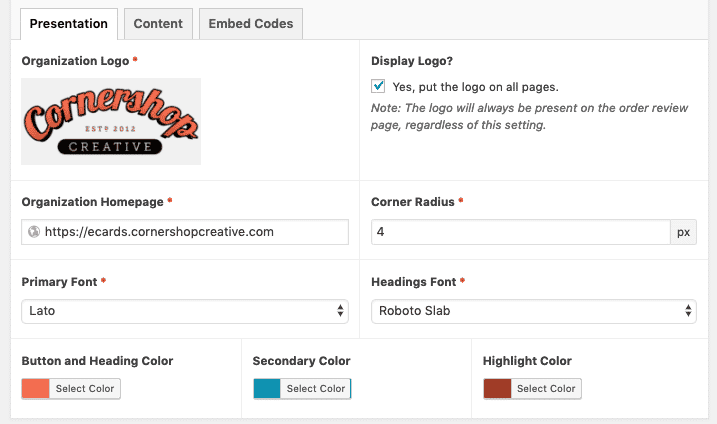 Set a price per recipient
If you want to use your eCards campaign for fundraising, you can set a minimum amount for the form. However, you can also set a price per recipient. This motivates supporters to give more and to share a meaningful gift with their friends and family.

Embed the eCards form on your site. Or not!
Share your eCards campaign using a shortcode to add your eCard form within your own website template, or use our hosted url to link directly to the eCard form with your logo and brand colors.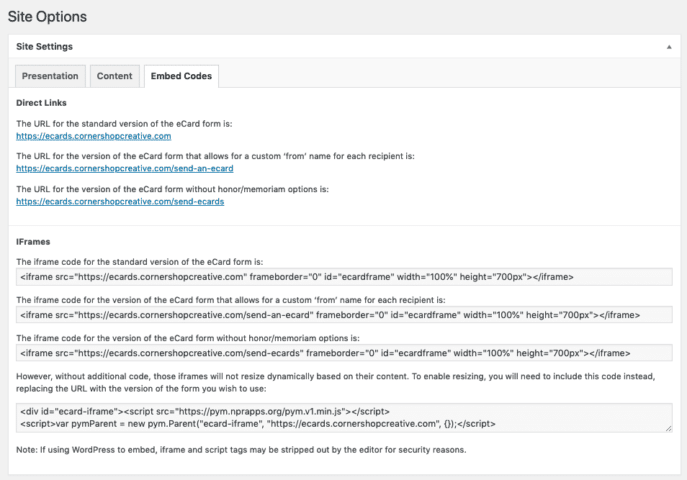 Import recipients
Looking to solicit donations from corporate donors? Donors can import a list of recipients, boosting your fundraising efforts and providing corporations and organizations with a way to broadcast their goodwill even further.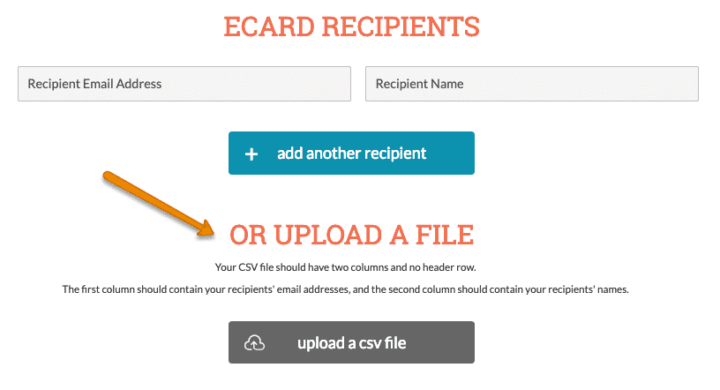 Resend messages to recipients
Each supporter receives an email receipt for their eCard submission, including a link to resend a recipient's email.

Ready to try it out on your own? Test our ecards demo now, or purchase today and get started with your own eCards campaign!
The Cornershop eCard Platform is beautiful, engaging, easy-to-use, and (best of all) integrates with a variety of CRMs so you can know which supporters participate in your campaigns.
Please contact us if you'd like to see a demo!