Innovating Education in Reproductive Health works closely with their user community to understand what resources work best for educators and students of reproductive health programs.
We've redesigned their website, created a learning module feature, and we also provide ongoing maintenance and support for their work. So we were enthusiastic and excited to help them tackle the development of a custom built learning management system!
Understanding use cases
Before we could build anything, we needed to make sure we understood exactly what Innovating Education was looking for on their site.
Much of Innovating Education's original ideas came from direct user and community feedback. We used this feedback to draft user stories for instructors, students, and admin users.
Throughout this process, we knew we had some freedom for how we could technically build things. Technical freedom is nice, but it can also lead to over-complicated sites. The user stories helped us focus on exactly what Innovating Education's users needed to accomplish. Critically, this included a Learning Management System (LMS).
Assessing plugin possibilities
Because the LMS was so important to Innovating Education's users, we spent concentrated time researching options in the library of WordPress plugins and other proprietary LMS platforms. We narrowed our LMS plugin investigation down to just a few.
We then tested each one. As a result, we discovered that these plugins still weren't precisely what we needed for Innovating Educations' work. We debated whether we should customize existing plugins or build a completely custom tool. In the end, a custom LMS that could be purpose-built to suit the needs of Innovating Education's educators was the best and most efficient approach.
Customizing an existing site
Innovating Education already presented "Course" content to their site visitors, but these new courses needed to be different. We wanted to support more interaction between users on the site. We designed options for curating existing content and robust data tracking for reports on progress and quiz results.
First, we added a brand new custom post type to their existing site to handle a customizable course structure and all its associated content.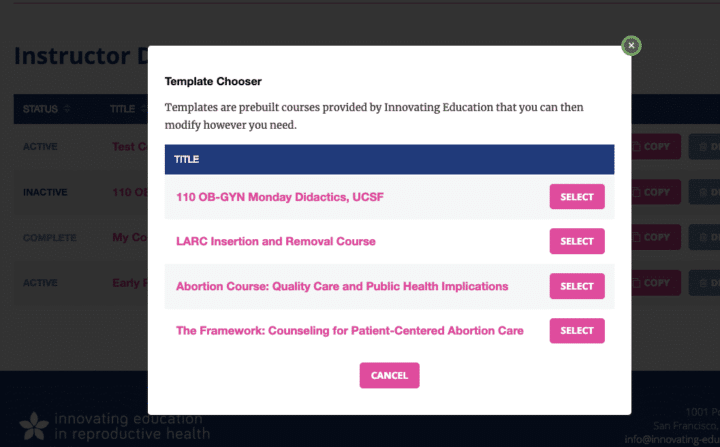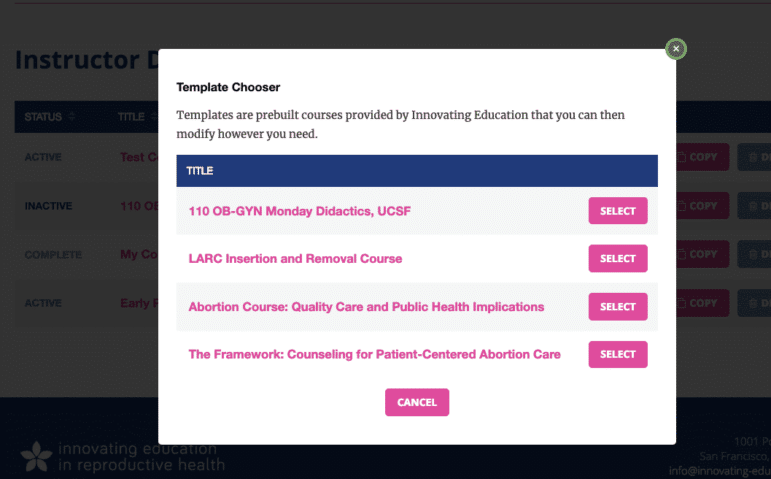 Next, we built a brand new user signup process for instructors. We included student validation based on an access code through emailed invitations.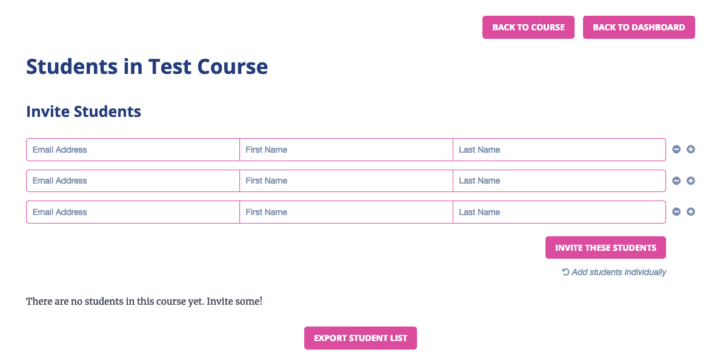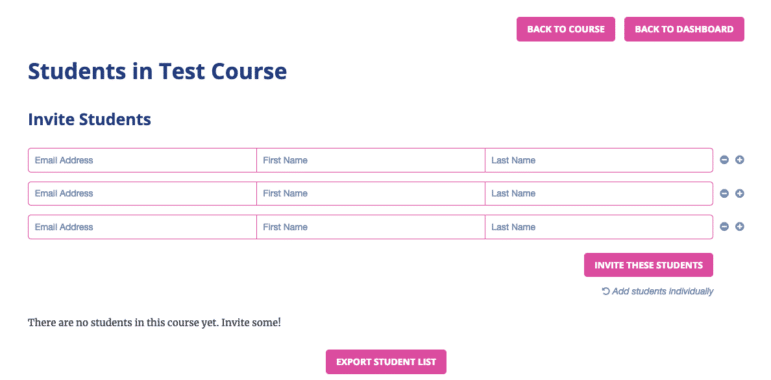 Students can track their course progress and instructors can report on student progress on their newly-designed dashboards.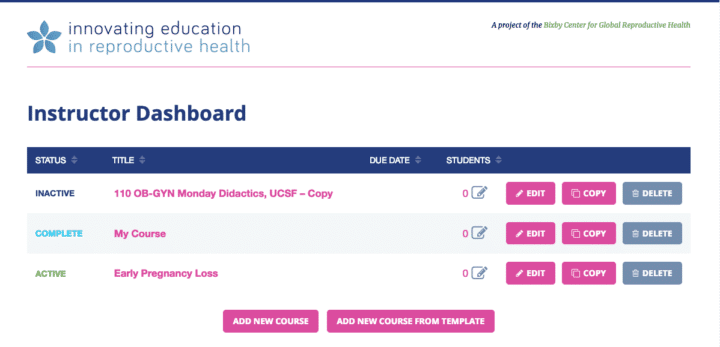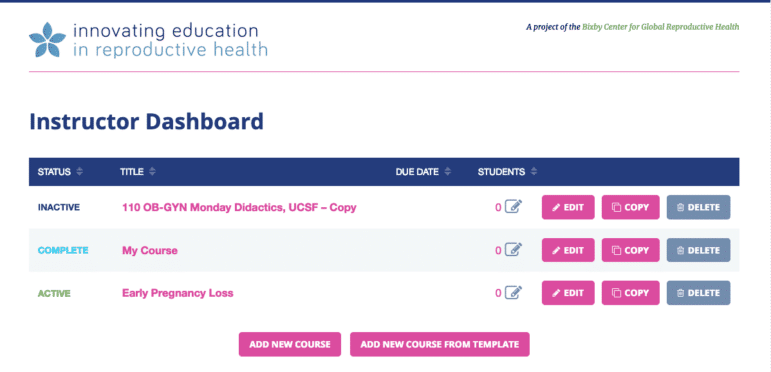 We used Advanced Custom Fields to create slick AJAX forms that course instructors can use to customize their course creation and flow of content.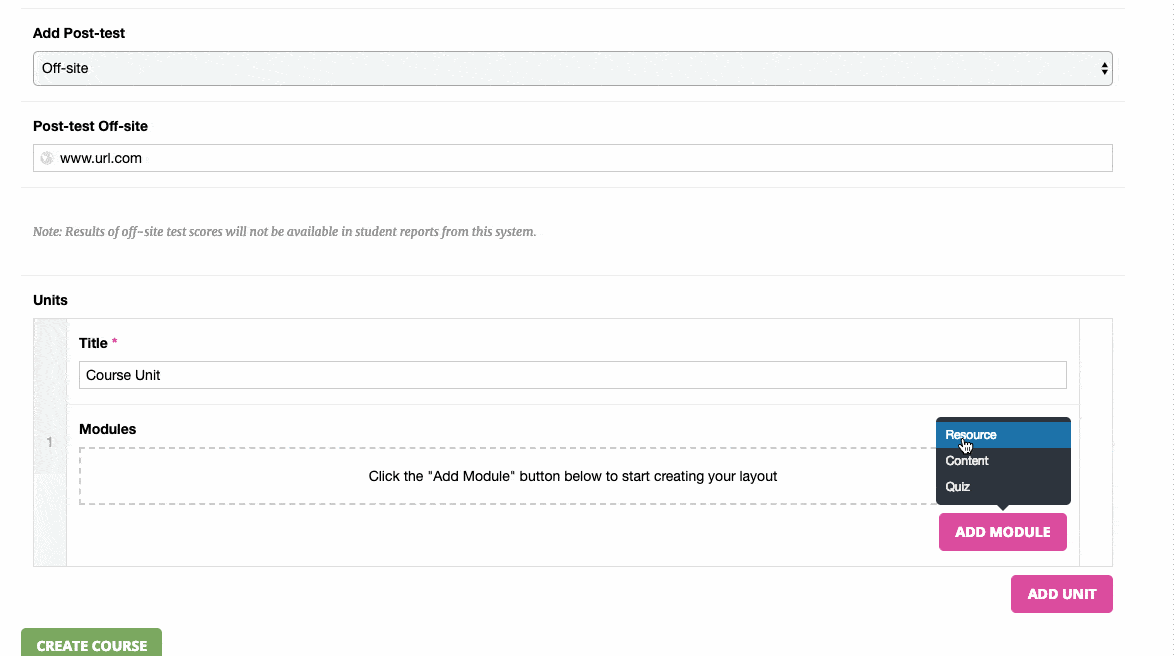 And we added javascript tracking to monitor course progress and used the Vimeo API to track video interactions.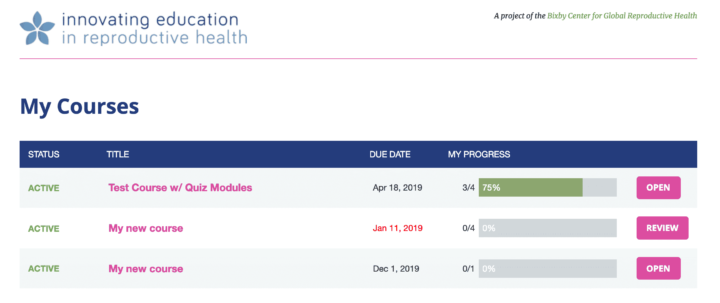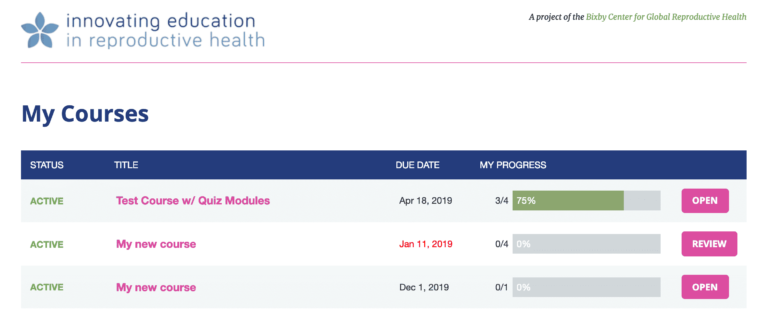 Successful sites evolve
The team at Innovating Education for Reproductive Health understands the value of innovating and using new approaches to increase the effectiveness of their website.
Right after we deployed their new learning management features to their site, the Innovating Education team began user testing and feedback sessions with their users to test what works – and what needs improvement – with their new course interface. We love their approach to effective online and offline work and can't wait to hear what they learn!
Cornershop's team did a great job developing a learning management system for us. They really listened to what we wanted (and asked great questions to help us figure out what that was!). We asked for a lot of complex functionality and they came up with a way to fit it all into a neat package.

Felisa Preskill