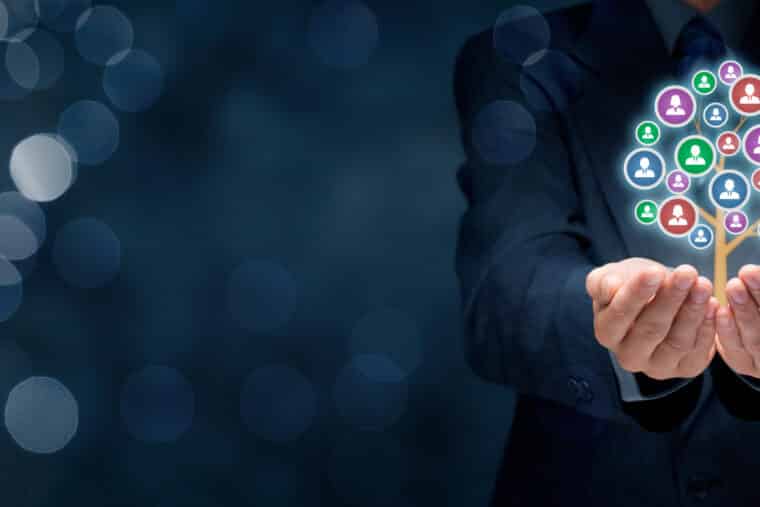 Scaling a nonprofit's operations requires implementing the right strategies, tools, and systems to improve the team's effectiveness and efficiency. One of the tools that is most vital to nonprofit organizations is the Customer Relationship Management software (CRM) .
Regardless of size, every nonprofit needs a CRM to collect, store, analyze and use donor data . As your organization grows, you will likely find that spreadsheets won't cut it. Even if you want to start with a generic tool that records contact information, the truth is that you will eventually need more robust software that allows for improved, organization-wide visibility of your data.
Chances are you're at a point where you know your organization needs a nonprofit CRM, or you may already have one but are in the market for a better CRM that can help your team scale its fundraising and donor communication efforts. Regardless of the situation, you will likely need to get buy-in from your team, including your board members—and that may not be an easy task.
This article outlines five steps you can take to pitch and convince your nonprofit's board of directors to consider a nonprofit CRM solution that is ideal for your organization. Each step details the work you need to do to ensure your conversations with your board members move forward smoothly.
5 Tips to Pitch a Nonprofit CRM to Your Board Members
Revisit your organization's goals.
The first things that'll come to mind when you bring up using a new nonprofit CRM are your organization's goals. Your board members are tasked with making strategic decisions to move your organization closer to its goals. They'll want to know how this tool can help your team be more effective and efficient at meeting the organization's fundraising and marketing goals.
You need to take the time to revisit your organization's short and long-term goals. Seek to understand why those goals are essential to your organization and what strategies are currently in place for meeting them. Remember, this step isn't about changing your nonprofit's goals or poking holes in the nonprofit management strategy ; it's more about knowing the current path that your organization is on so you can find areas of improvement that the nonprofit CRM can support.
Know the latest trends
Once you've revisited your nonprofit's goals, go beyond your organization's internal plans by learning about the latest fundraising and nonprofit marketing trends, including reports on donor communications , engagement, and retention. Here are a few places to start to find those trends:
Look up the latest nonprofit and fundraising guides and news

Attend nonprofit events to hear from industry experts and analysts

Engage with nonprofit resources such as newsletters and podcasts that can keep you in the loop about cutting-edge nonprofit solutions.
Your nonprofit needs to be a forward-thinking organization, and your proposed CRM should be able to help your team stay ahead of the curve. The ideal nonprofit CRM should provide value to your organization today while ensuring your team can have sustained success over time. Without understanding the current and future trends in the nonprofit sector, you can't convince your board of directors that the new nonprofit CRM would be suitable for your team in the long run.
Get to know the Nonprofit CRM.
Knowing your nonprofit's goals and understanding current and future fundraising trends will help you pinpoint specific problems your ideal nonprofit CRM should address. As the person introducing your team and board members to this product, you must know what it can and cannot do. While looking at CRM options, you need to check and confirm that the tools you're considering are well suited to meet your organization's needs now and in the future.
Note the solutions you need and narrow down your list of options to only include the tools with features your organization needs and will actually use. Use directories and advisory services like Software Advice, Finance Online, and Techsoup to compare different options. Schedule a demo or get on the phone with sales experts to discuss each tool. The more information you can gather about the nonprofit CRM, the better your chances of pitching it to your board members.
Anticipate questions
When considering an investment of this magnitude, your leadership team and board members will definitely have questions. After narrowing down your options and learning all you can about the nonprofit CRM, you should put yourself in the shoes of your nonprofit's Executive Director and board members and think about questions you would want answered.
Some questions that you can expect from board members about the nonprofit CRM include:
What would be the expected ROI within a year if we use this nonprofit CRM?

What is the process for importing or exporting data from this tool?

Does it integrate with other nonprofit tools that we are currently using?

Is there a monthly payment option?

What kind of support and training can our team receive to learn how to get the best out of this nonprofit CRM?

How long does onboarding take?

Is there a trial version of the nonprofit CRM so we can test how it performs?

Can we create our own user profile to monitor the organization's progress?
As you prepare to pitch the CRM to your leadership team and board members, you should also prepare answers to these questions. If you didn't already ask these questions during the demo, you should go back to the sales expert and get the necessary answers. The more prepared you are, the more convincing your pitch will be.
Create a presentation
Finally, you need to create a pitch deck or presentation that is compelling and visually appealing. Use creative, visual elements to detail the current state of your nonprofit, where it needs to be, and how the nonprofit CRM can get it there. Organize the information in your deck as a cause-and-effect story so readers and viewers can follow through easily and understand your argument.
The more straightforward a slide deck is, the better it can convey the message. You should make sure each slide on your pitch deck focuses on one specific point. You should also include statistics and data in your presentation; the right numbers can send the right message. In fact, statistics and charts might be the only language that your board members truly understand.
For tips on incorporating and visualizing the right data within your presentation, check out Amelia Kohm's take on How to Visualize Data for Fundraising .
Choose a Nonprofit CRM That Works for You
Choosing a nonprofit CRM that is ideal for your organization isn't easy. There are so many options available; sometimes, they all look and sound the same. With this in mind, the Keela team created a guide to help you decide what tool works best for your team. You can download the nonprofit CRM guide for free here .
Whatever you do, don't rush your decision. Take the time you need to do due diligence and weigh your options. You don't want to sign up for a product you would have to replace within six months; that would be an incredible waste of time and resources. Instead, you want a tool that your board members will love, and that your team can keep using for years to come.
---
Author Bio 
Tobi Nifesi, Head of Content at Keela
This is a guest post contributed by Tobi Nifesi at Keela. Tobi is a curious writer who enjoys striking a balance between storytelling, technology, and social action. As the Head of Content at Keela, he is always looking for new opportunities and creative ways to engage, empower and educate nonprofit professionals to keep making an impact in their communities.