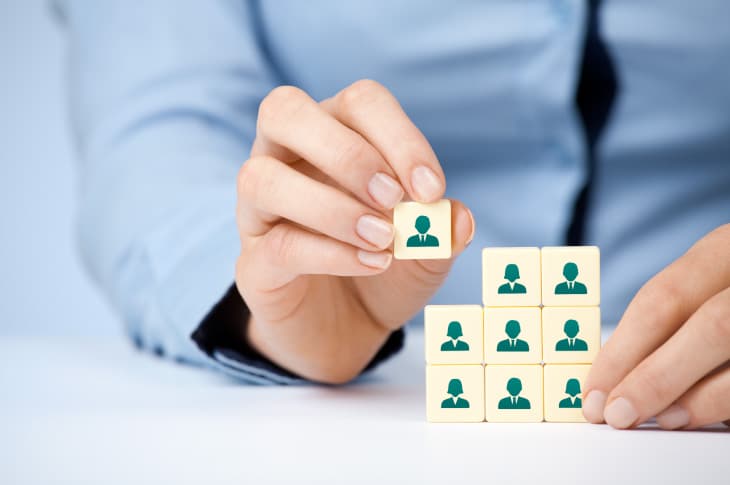 If you have heard the term "donor stewardship", you might know that it's not an easy process. There's no quick solution, and there are a lot of things to consider when converting your one-time donors and event attendees into long-term supporters of your cause.
Donor stewardship requires strategically nurturing quality donor relationships, setting up effective communication channels, and most importantly, keeping track of your donors' data and activity.
Let's run through the things you need to know when collecting and using donor data that will inform your donor stewardship plan.
What donor data should you collect? 
There are limited opportunities to collect useful information about your one-time donors (especially if you want to avoid annoying them), which is why it is so important to make the most of each opportunity. Specifically, plan to prioritize the collection of:
Demographic data
Basic information on your donors. For example, a donor's age, gender, employment status, etc.
Donor history
For supporters who have given multiple times, make sure to take note of – How much they gave, how often they gave, and the last time they gave.

Wealth indicators
These data points can help you analyze a donor's potential to give. For example, real estate investments, stock ownership, business affiliations.
Supporter interests
These are often answers to questions such as: What motivates your donors to give to your cause? What interests do they have outside of philanthropy?
How should you collect donor data?
Let's expand on the data collection opportunities mentioned in the previous section. You could collect data:
When someone donates
Say, when someone fills up a donation form, or when you acknowledge a donation. The donation form is a great opportunity to collect basic data from donors (their name, email address, age, etc.). 
Since you want to make sure your donors follow through with the gift, it's best not to ask for too much information on the form itself. Wherever possible, use checkboxes, instead of requiring donors to type out an answer.
In your acknowledgment email or thank you page, you might ask your supporters about their motivations behind giving to your cause or whether they would like to continue being involved.
Through short online surveys
Surveys offer you a chance to gather more comprehensive information from your donors (ex. specific interests, feedback on your organization). At the same time, it's likely that shorter surveys will net you better completion rates.
The challenge you face even before getting the people to complete the survey is, of course, getting people to start the survey! Make sure to include a survey description that will help donors understand how completing a survey can benefit your organization and work. 
During events 
Face-to-face interactions are perhaps the best way to keep your audience engaged as you collect data. Decide beforehand how the data you collect from event interactions can be saved to your donor database. 
You can also send a post-event survey, gauging how likely a supporter is to attend your next event, make a donation, or volunteer.
Using donor data research tools
Online tools with databases of potential donors are a great way to append the information you already have in your database, as well as find new potential donors. 
Wealth indicators, like real estate ownership and political giving history, are some data points you might come away with from donor research tools.
How do you use donor data?
Your donor data allows you to:
Segment your outreach

for specific donor groups.

Identify high-value individual donors for more personalized outreach.
Here's how:
Prioritize your outreach efforts
Your data on past supporter involvement and supporter interests will help you determine which segments you can prioritize to maximize the chance of getting a positive response.
For example, people on your list who have volunteered for your cause in the past should be the top outreach priority for subsequent volunteer recruitment.
In the same vein, donors who have given multiple times in the past may be good candidates for your organization's monthly giving program.
Gauge the ability to give
Your donor demographic data (age, employment status) and wealth indicators should be a good measure of whether a donor can be persuaded to make an additional, or more substantial donation in the future.
To take an example, people who are above the age of 30 are more likely to be financially stable. If they own a business, even more so. Which means segmenting contacts who fit that criteria for major donor outreach is more likely to yield results.
Conclusion
The obvious next steps to take once you have systems in place to collect data, is to keep that data well-organized, and to start using it to inform your outreach to your potential long-term supporters.
—
Author: Mukundan Sivaraj
Mukundan is a writer at CallHub, an outreach platform that connects nonprofits with their supporters through voice and text messages. Mukundan's focus on nonprofit technology and communication helps him show organizations big and small, how technology can help elevate their cause.