The Austin Steam Train Association needed new donation forms. Their event ticketing platform was being used for fundraising, too, but the ticket and train-specific details just didn't work well for donations!
They chose eTapestry for their new fundraising forms, but knew they'd need some assistance setting up the pages and making sure the forms were branded within their own site design.
We worked with ASTA to build four fundraising forms on eTapestry, including forms for membership and special funds.
Recognizing that eTapestry's template simple customization features were relatively limited, we set up embedded eTapestry forms directly on their custom WordPress site, which gave them more options for featured image and formatted page descriptions.
Before: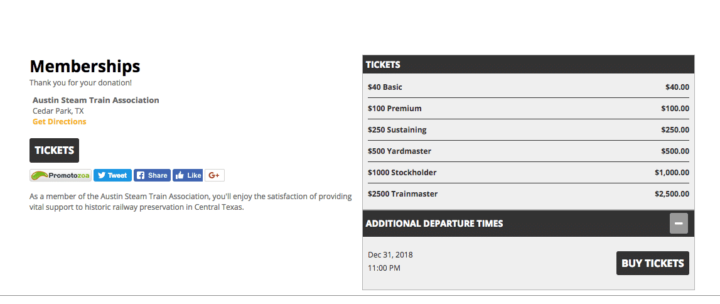 After: