The National Trust for Historic Preservation needed to rehabilitate their real estate site. We built a more stable, functional, and appealing site by dramatically customizing a WordPress template.
Much like their historical listings, the NTHP real estate site needed some TLC. We needed to refresh the custom-built original site and also make it easier to edit.
Our Process
After an initial discovery phase, we used the Realocation WordPress theme as a starting point for our development. We then developed custom scripts to migrate data from the original site into the new site.
Our initial template choice reduced how much development needed to be done, but we also made a number of custom adjustments.
Features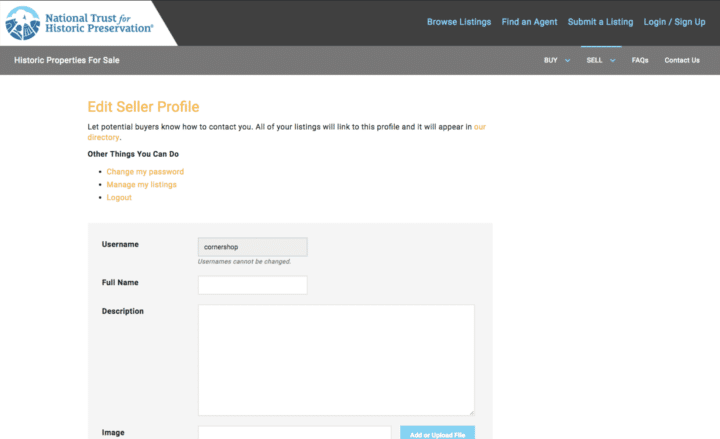 This new real estate site is now more secure, more stable, and easier to update!