YES! Magazine's subscription management features needed to be substantially customized. Their team worked with Percolator Consulting and Cornershop to build a Salesforce-integrated  WooCommerce subscription site.
Percolator Consulting welcomed our Cornershop team into their agile project processes, and we worked together to articulate data needs. We then built basic WooCommerce subscription forms and a customized Salesforce synchronization to connect their online subscription data with their online and mail subscription as well as donor records in Salesforce.
Once the basic forms and integration processes were complete, we iterated alongside Percolator's Salesforce development team to build highly customized international subscription, gift subscription, renewal, and gift renewal features.
Core WooCommerce functionality was extended with plugins and custom development.
Features include:
Automatic login handling for improved donor experience.
Multiple shipping addresses for gift recipient management.
Customized profile pages with subscription renewal features.
International address rules to guard against international submissions from some pages but not from others.
Premium gift options for fundraising forms.
Dynamic tracking codes for campaign management.
Add-on donation functionality for subscription purchases.
Gift Subscription Page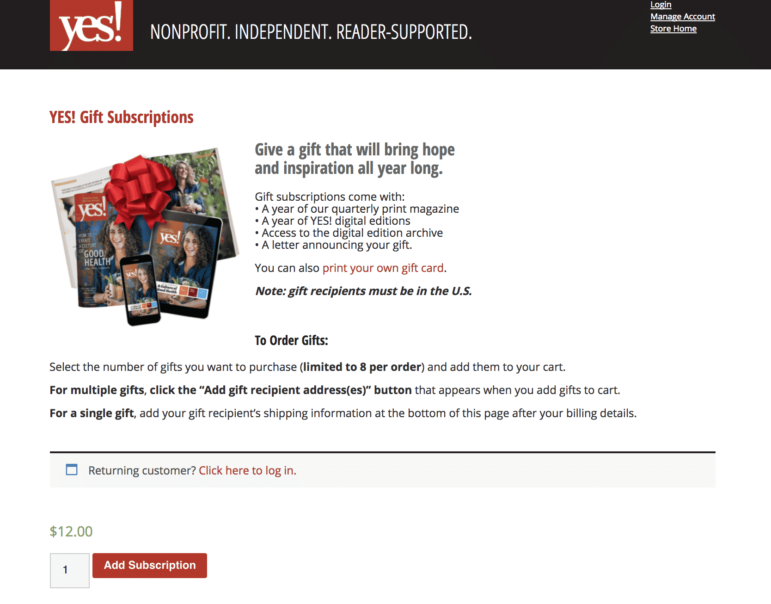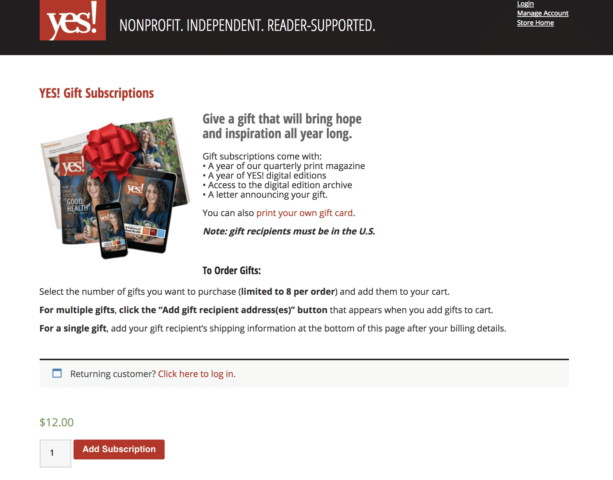 Fundraising Page