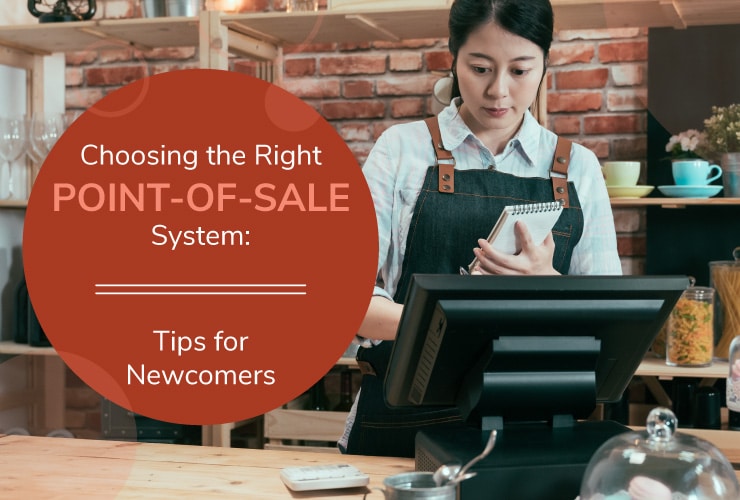 Does your nonprofit run a storefront or other physical location as an integral part of furthering your mission? Maybe you work with a museum, zoo, or another educational or cultural institution.
Or perhaps you're interested in exploring the burgeoning world of social enterprise, which is becoming an increasingly prominent fixture in the nonprofit landscape. This might entail opening a retail store or similar business to generate revenue for your mission — think consignment shops, grocery stores in food deserts, or small businesses that provide employment for struggling individuals.
No matter the specifics, if you'll be selling goods directly to visitors, you'll need a Point of Sale system.
Choosing a Point of Sale (POS) system is one of the most important early considerations when starting a brick and mortar business. The right system will drive your organization forward by facilitating sales, helping you manage inventory, providing the data you need to make decisions, and more.
As the nonprofit landscape diversifies, it's becoming especially important for professionals who may not have much firsthand experience with POS systems to understand the essentials. If you're a newcomer to point of sale solutions, this guide is for you. We'll walk through the five most important considerations to keep in mind as you shop for a system.
1. Inventory Management
Keeping track of your business' inventory is a critical function that your POS system can and should support. You should be able to use it to track how many of specific items you have available, how much you've sold or used, and when you need to reorder from vendors.
All POS systems will claim to offer the best or most comprehensive inventory management tools available, but the actual functionalities they offer can be extremely varied. 
We recommend a few must-haves to look for:
Intuitive quantity controls, like maximum and minimum inventory levels that trigger notifications or automated next actions.
Automatic purchase orders that email your vendors, configurable to be sent out at specific inventory quantities or times.
Easy promotion and discount customizations to help you move slow-selling inventory without complicating the check-out process.
Unlimited SKU (stock-keeping unit) creation to keep the stocking process running smoothly.
These inventory management features will indicate a POS system that offers truly robust inventory support. The right system can help save your team's time, streamline relationships with vendors, and simplify all kinds of backend inventory tasks.
2. Cloud-Based Features
A cloud-based POS system gives you flexibility to access core business data anytime and anywhere. Say you're in the field coordinating and promoting an upcoming event, and you want to know how well a particular piece of merchandise is selling before deciding how many items to bring along to sell on the big day. POS data hosted in the cloud makes remote reporting easy.
Additionally, your POS system should offer an intuitive cloud "back office" or interface for generating these reports and managing your operations from home or on the road. Automatic backup functions are also crucial for keeping your data accurate and up to date.
For organizations that want the best of both worlds—the flexibility of the cloud and the classic reliability of locally-hosted data—look for hybrid POS systems.  
3. Payment Processing
The ability to process credit card payments is an integral part of any point of sale system. As such, all POS systems have processing capabilities. However, the exact functionalities and options they offer can differ wildly between products.
There are two features we recommend prioritizing when weighing your options:
Integrated payments. An integrated processor will speed up transactions and their verification and security processes.
Low processing fees. Look for the lowest possible fees without sacrificing the core functionalities and options that will ultimately make the POS system valuable for your organization over time (like the features discussed in this guide).
Payment processing can be a notorious pain point for organizations, and these considerations are especially important for small businesses and nonprofit ventures. Long check-out lines and shrunken profit margins on credit card transactions can definitely be avoided with the right POS.
4. Software Integrations
Nearly all organizations today rely on a range of online platforms and other software solutions to operate. You're probably already familiar with the concept of integrations, or connections between platforms that allow for a more seamless transfer of data between them. Integrations between your website builder, donation tools, and CRM are common examples for nonprofits.
Software integrations are also invaluable for boosting the value you get from your POS system. Connections between your system and the various e-commerce, accounting, and vendor programs you use make it much easier to manage day-to-day tasks and get the full view of your business' performance in real time.
When exploring POS systems, be sure to consider whether they can integrate with the platforms you're already using. If so, will there be an additional cost for setting up those integrations? POS companies are notorious for charging for features and integrations. Ask about these fees and additional expenses during the research process to avoid paying extra for integration implementation if possible.
5. Customer Support
You could spend hours troubleshooting your website, making mistakes, and generally dealing with headaches that slow down your operations, but you've got better things to do. Asking an expert is typically the best move. The same applies to your point of sale system.
Make sure your POS provider of choice offers truly valuable support services. This is the easiest upfront way to reduce the chance that your business will get derailed for an extended period of time if technical issues crop up.
Schedule a demo and ask your potential POS software provider questions like:
What are your customer support hours?
Are your tech experts directly employed or outsourced?
Do you offer one-on-one training and onboarding?
Is your team specialized in supporting any particular industries or types of businesses?
Social enterprise ventures can be especially unique, so don't forget to ask that last question. If you're running any kind of specialty retail shop, for instance, you can and should look for a solution designed with its unique needs in mind.
Finally, be sure to dig into the third-party reviews of all POS providers you're considering. Stories from real-world customers will give you glimpses into the quality of their solution and support services in order to fill in whatever the system says about itself online.
As the nonprofit world continues to diversify, POS systems are becoming an increasingly critical part of many organizations' tech stacks. These systems can include any number of features, so understanding all the must-haves and good-to-haves will be important as you weigh your options.
Remember, POS systems should do more than just process payments and track inventory—they should actively help solve the problems that hold you back, whether you're a for-profit business, social enterprise, nonprofit storefront, or anything in between.