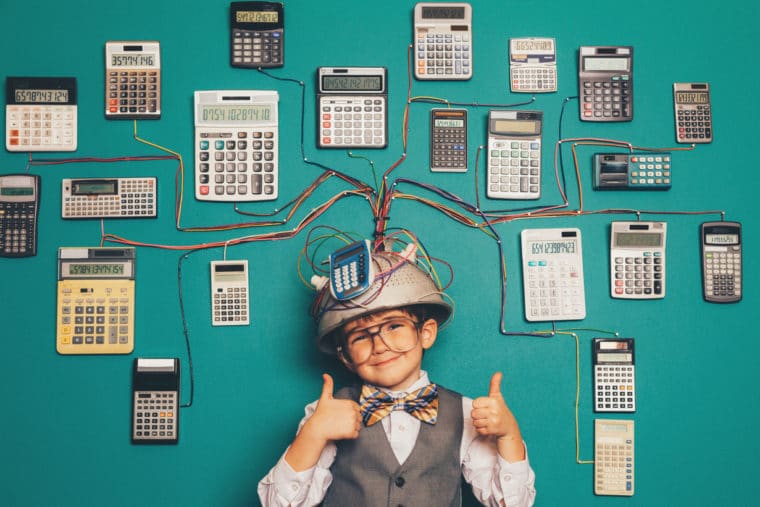 If you've mastered the basics with Google Analytics for your nonprofit website, now's a great time to level up. Improve your Google Analytics skills by adding goals, events, dashboards, and segmentation.
These advanced Google Analytics tactics will help you dig deeper into your nonprofit website data.
The Value of Setting Google Analytics Goals for Your Website
Goals track conversions that are typically related to revenue. However, don't let the word "revenue" scare you off. You don't have to think of your website in terms of revenue generation to find value in Goals.
Goals also help to identify what content helps or hurts your overall organizational goals. Assign specific values based on your organization's goals and preferences for site visitor interactions.
For example, let's say that your organization's top goal for this year is to grow your supporter list. Create a "Sign Up" goal to measure how many visitors complete your sign-up form.
Instead of simply looking at which pages have the highest bounce rates and focusing on lowering those rates, you can use goals to identify which pages lead to the most sign-ups and then prioritize directing more users to those mission-critical pages.
How To Set Google Analytics Goals on Your Nonprofit Website
Use Google's technical documentation here to create and configure your goals. As you decide which goals will make the most sense for organization, review your internal objectives.
Are you focused on fundraising or list growth? Do you have a critical fundraising event that accounts for a large portion of your annual budget? What objectives does your organization need to meet over the next quarter, year, or over the next five years? Determine what actions need to be prioritized on your website by using what you know about your organization.
You can also create eCommerce goals, even if you don't do any eCommerce on your site!
Each action can be assigned a specific dollar amount, even if you're not technically selling anything. For example, you may assign the action of "someone read a blog post" with a value of 30 dollars but then quantify a newsletter sign-up with a value of 50 dollars. A donation could have even higher value with an assigned amount of 100 dollars.
In practice, we recommend trying to keep your maximum amount set to 100 dollars, since this helps to simplify your analysis of the results. After configuring your eCommerce goals, you can then review the corresponding "revenue" of site actions like sign-ups and donations. These statistics will help you demonstrate which pages or content are particularly valuable.
To get started with eCommerce goals, make sure you have eCommerce enabled on your site. Once that is done, assign values to your goals to further quantify these site actions.
Use Google Analytics Events to Track Actions on Your Website
Unlike goals, events don't measure statistics in terms of revenue. Instead, events track the  actions that your site visitors can take that are not directly related to revenue or conversions. These actions could include button clicks, content links clicked, video plays, and so on.
When setting events, we recommend that you spend some time thinking about the big picture and think past what is important specifically during launch.
Look at your overall website and try to identify patterns in expected behavior for your site visitors. If you prioritize videos on your site, for example, then it would make sense to have an event category to track videos and then specific event actions for watching each video. Use events to discover which videos are more popular.
For another example, you can use event categories to track resources and then track actions for each downloaded resource. This would enable you to determine what resources are most used and maybe should be featured on your homepage or linked in a featured resources sidebar.
Set Up Dashboards to Easily Review Your Nonprofit's Site Analytics
Dashboards are incredibly useful tools to ensure that everyone in your organization is looking at the same data. Create and share dashboards with others in your organization, and you'll all be able to review the same information and have conversations about what tactics are working on your website.
You can create your own custom dashboards quickly and easily by navigating to Customization then Dashboards under your specific site view in Google Analytics. Then, you just need to hit create!
However, if you want to start with a template, you can click on Create then click on the "Import from Gallery" option. The Gallery contains a number of dashboards that other expert users have created and shared. Some of these resources are great and some aren't, but you can check the reviews and try out some options to see what will work best for you.
There are also other great shared Dashboards online, including these excellent options from Wired Impact.
Once you create your dashboards, make sure you share them so others with your Google Analytics view can also benefit from your dashboards.
Use Segmentation to Support and View Analytics Data
Most Google Analytics data requires you to set everything up ahead of time and then limits or restricts your insight into past data. Events created today won't record anything from actions taken yesterday, for example. You will only have that data moving forward.
However, segments are a unique aspect of Google Analytics, since they let you retroactively sort and view data.
Any report, view, or Google Analytics screen can be used with segments. You can create a segment to filter data and gain even more insight.
For example, you can look at your events data for resource downloads and then segment those results for users who signed up for your newsletter. This may help you discover that one resource tends to lead to a significantly higher conversion rate than other resources.
Next, you can compare your resources to determine what's working so well. Maybe the high performing resource is used within better page content or has a nicer design or layout. This kind of investigation can help you improve the efficacy of each resource you share on your site. 
To set up segments, check out Google's documentation on the subject. Their documentation presents a plethora of great tutorials on how to best use segments and what data you can filter by when creating custom segments.
Similar to dashboards, you can use the Import Gallery to find relevant segments created by Google Analytics experts. Here are a couple recommendations:
Really Engaged Traffic: This segment will show you any visitors that viewed at least three pages or spent at least three minutes on the site.
Social Media Traffic: This segment will show any visitors that landed on your site from social media. The list of sites is fully customizable but comes with Facebook, Twitter, YouTube, LinkedIn, and a ton more!
The terminology can seem daunting at first, but with a little trial and error, you'll be a Google Analytics expert in no time. Need some help making the most of Google Analytics on your nonprofit website? Contact us today!