Earthworks had years of great content on their site, but it was difficult to navigate and search!
First, we worked with Earthworks to create a new, modern clean design with thorough content review for improved site organization.
Next, we migrated their content from their original Expression Engine site. After the new site was developed, we added custom Call-to-Action and supporter engagement features.
Features include:
Faceted search for finding Earthworks content by location and issues
A charming sticky nav and utility menu
Branded Salsa advocacy templates
Donation overlay for fundraising
Call-to-Action features for advocacy post lists
Donation Overlay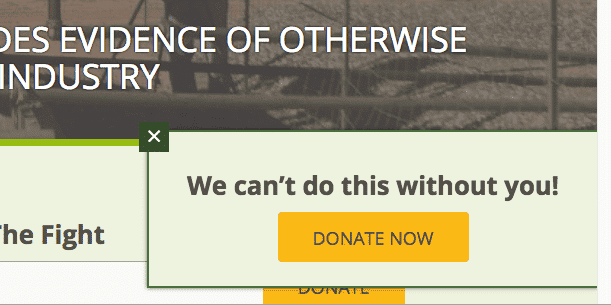 Call-to-Action for Advocacy List