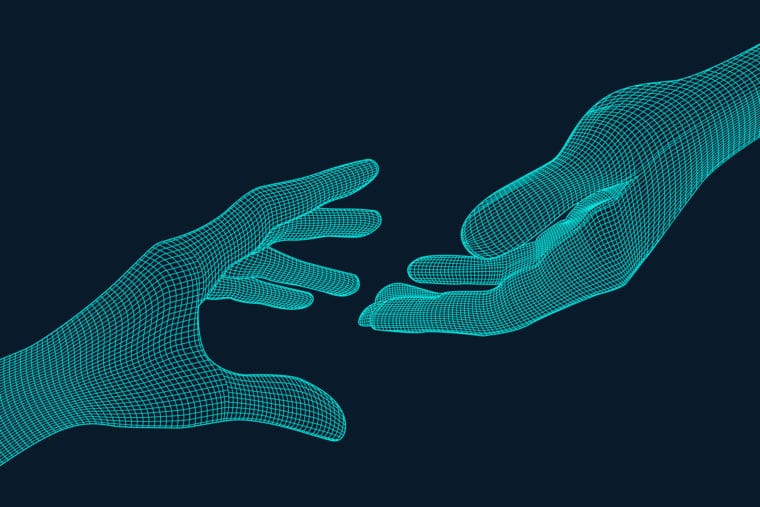 In many ways, the whole notion of giving online isn't the same as it was a month or two ago. For one thing, even if you plan the perfect fundraising campaign, you just don't know how many of your supporters have lost their jobs.
But in all of our despair with COVID-19, people around the world are also reaching out more than ever as we make connections online and support the institutions and organizations that matter most to us. In this same spirit, GivingTuesday recently announced Giving Tuesday Now, a "global day of giving and unity" for Tuesday, May 5.
It's always hard to stand out in the fundraising world, but here are some of our favorite tips for online fundraising in our even more virtual world:
Virtual Fundraising Tip 1: Be generous.
Be generous in spirit and action. How can you support your constituents during these uncertain times? What are you giving to your donors or community with this ask?
Can you offer new information or inspiration that is relevant to our changing world? How could you provide new opportunities for connection? Are there educational resources you can share?
The Human Rights Campaign shared a "Virtual Care Package" with poetry, playlists, and uplifting messages. Project Angel Heart transformed an annual dinner event with a "stay at home message", including support for local restaurants with their "Dining in for Life" fundraiser.
One of our favorite resources from the Giving Tuesday Now site is their list of recommendations for "How to Give Back During a Global Pandemic." Can your organization partner with any other organizations or efforts to give back in a new way?
Or, can you offer some entertainment?
With so many of us spending more time at home, we're looking for activities to entertain ourselves (and children!). Can you host a live video event on or around Giving Tuesday Now?
Your event doesn't need to be complicated. It can be as simple as a conversation with your Executive Director or a celebrity spokesperson. If people or animals are benefiting from your services, share their stories or host something even more informal, like a Zoom puppy break!
Remember, fundraising, especially right now, is about more than just raising money — it's about making connections and sharing support. Approach your fundraising efforts with a mindset of giving over receiving, and you'll inspire continued generosity. 
Virtual Fundraising Tip 2: Choose your words (and amounts!) wisely.
These aren't "normal" times, so don't worry so much about doing things the way you "normally" do!
This isn't just about honing a precisely perfect ask with all of the right words and tactics. You also need to be even more mindful of how and what you're communicating. Express empathy. Show that you're listening and adapting to our current challenges by, as M + R Strategic Services suggests, "Press[ing] pause on communications and press plans that don't have a role for the moment."
Instead of reusing the same tactics and approaches that worked a year ago, make sure you express concern for your supporters. Big Duck has some great tips for messaging, including a reminder to show concern for stakeholders. And Children's Inn does a great job of showing their connection to their donors by thanking their supporters and showing what a difference donations make.
Finally, don't be afraid to show vulnerability when it comes to asking for funds while our economy feels so uncertain. Even if your supporters haven't lost their jobs, we're all still worried about money.
With this in mind, lower your ask amounts. Provide fundraising amounts that feel more attainable, and make it easier for donors to give what they can. Political campaigns have seen success using this strategy in recent years, attracting millions of dollars from gifts as small as $5 or $10 from donors!
Virtual Fundraising Tip 3: Try something new.
As we mentioned, this isn't a time for following "business as usual". How can you adjust your usual fundraising approach to connect more effectively with your donors?
Could you use Engaging Networks' tips to build a live stream fundraising page? Can you build an eCards campaign to share some fun virtual hugs with your supporters?
Or could you spread some holiday cheer? It may sound silly, but knowing Giving Tuesday is traditionally associated with the year-end holiday season, you could use holiday imagery or "thankful" Thanksgiving messaging. This helps to remind people that Giving Tuesday Now is part of a global initiative to support local communities and nonprofits, and anyways, everyone could use a little extra holiday cheer these days, right?
No matter your approach, if you've been wanting to work on a clever, amusing, or even slightly strange campaign possibility, now is the time to try it. You'll never know what works if you don't try!
Virtual Fundraising Tip 4: Give yourself grace.
Whether you're completely on top of your fundraising campaign for Giving Tuesday Now or need to follow our procrastinators' checklist, instead, we're all doing the best we can!
Whatever you do, you don't need to be perfect. Maybe you can use Giving Tuesday Now as preparation for Giving Tuesday later this year. Online engagement metrics this year are going to be a lot different for most nonprofits. Use this time to learn more about what messaging works well and what messages or forms can be improved and optimized as the year progresses.
Give yourself space to review the systems and tools you need, and check your goals and analytics to make sure you're measuring everything effectively.
Finally, there's no reason why you should have all of this figured out right away, especially right now. Remember to be realistic about your resources, learn what you can, and keep your content and plans organized so you can continue to improve and grow your fundraising efforts in the future.
Need some help getting organized? We're offering free 20 minute consultation calls. No cost. No obligation. Just a friendly chat.