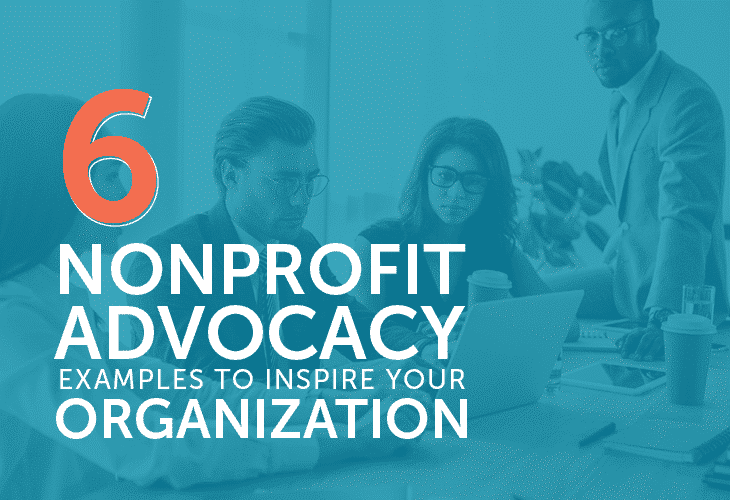 We know you care deeply about your cause. It's obvious in the work you do and the way that you show up every day to do that work. Here at Cornershop Creative we consider ourselves lucky to have played a small part in advocating for so many great causes. The work you do is changing lives and improving the world for all of us!
We are constantly amazed by how resourceful and creative nonprofit organizations can be in coming up with new advocacy campaigns. To help inspire you to keep up the good work, we've put together this list of some nonprofit advocacy examples and four great strategies that you can use in your organization.
An organized, sustained advocacy campaign plan will help you extend your community reach, increase your supporter engagement, and better connect with your biggest supporters.

Nonprofit Advocacy: FAQs
Before we jump straight to the fun stuff, we want to answer a few of the most common questions about nonprofit advocacy. Nonprofits have to follow certain rules in order to qualify for nonprofit status, and sometimes those rules are difficult to understand. This is especially true of the rules that limit the type of advocacy work that nonprofits can do. Let's take a closer look at some of these essential questions.
What is nonprofit advocacy?
Nonprofit advocacy is any set of actions or activities that raise awareness, draw public support, or get people involved in a cause or policy with the intention of making a difference. Nonprofits take up advocacy campaigns to address the root causes of the issues they stand for by raising money, taking direct action, and informing the public about important issues.
Nonprofit advocacy campaigns can focus on creating cultural or social change, working to change unfair practices at businesses or private companies, pushing for legislative change through grassroots activism, and basically anything else that the organization decides the public should be aware of and help with. These campaigns make it possible for everyone to play a small part in improving our society and our world.
What is the difference between advocacy and lobbying?
Advocacy and lobbying are very different things. There is a misconception that lobbying of any kind is not allowed for nonprofits, but this is not necessarily true. To explain this, let's take a look at the definitions for both:
Direct Lobbying involves speaking to, or contacting, legislators in an attempt to influence their decisions.
Grassroots Lobbying involves efforts to involve the public in communication that influences legislators and their decisions.
With these definitions, having legislative scorecards on your website, circulating petitions, and hosting letter writing campaigns to encourage supporters to reach out to legislators are a form of Grassroots Lobbying, and 501(c)(3) organizations are allowed to do this as long as it is not the primary purpose of the organization.
On the other hand, there's advocacy:
Advocacy is any activity that helps to raise awareness for a cause or issue. This can include lobbying and the activities and actions explained in question one above.
If you want to know more about the difference between lobbying and advocacy, and want to make sure your organization is following all the rules, download Political Campaign and Lobbying Activities of IRC 501(c)(4), (c)(5), and (c)(6) Organizations, a guide provided by the IRS.
How can advocacy benefit my nonprofit?
Advocacy is the cornerstone of everything you do at your nonprofit organization. After all, how are you going to raise enough money to clean up the local park without appealing to the public to raise funds and gather supplies? Here are just a few of the benefits that advocacy brings your way:
Generate public support – People won't know to rally around your cause unless you tell them about what you're doing and why it is important.
Increase your nonprofit's visibility – Advocacy campaigns reach far beyond one action or individual. As people become more familiar with your organization's brand they are more likely to get involved and become regular supporters.
Empower citizens – Sometimes the only thing that prevents people from taking action is that they didn't realize they could make a difference. By advocating for your cause and reporting the changes you are making, you are showing them what is possible.
Tackle root problems – Real change requires tackling problems right at the root. As your advocacy campaigns pick up more supporters, you will have a greater reach and more opportunities to address core issues.

Nonprofit Advocacy Examples
There are so many great ways to advocate your cause that it would be impossible to list them all, so we chose six that we think have the most potential for reach and impact. Each one is explained in detail along with some best practice tips for implementation. As an added bonus, the different types of nonprofit advocacy shown below can be used together for even better impact.
Nonprofit Advocacy Example #1: Social Advocacy
In the history of marketing, one of the most used tactics is, and always has been, the Bandwagon Effect, which occurs when people adopt certain behaviors or actions because others are doing so. It's so popular, because it works! People are social creatures by nature. They want to get involved in the things they see other people enjoying. This is especially true now that social media is a part of our daily lives. We love watching unboxing and reaction videos because we can share in the delight of the people in the videos, and then immediately experience the same things for ourselves.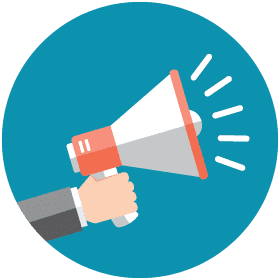 Social advocacy works the same way. By interacting with the public and encouraging them to support your cause publicly, you can expand your reach exponentially! You already know how important your cause is, so the best thing you can do is hit those social media channels and let everyone else know.
Tips for Social Nonprofit Advocacy
Here are a few tips to help you be a successful social advocate:
Spotlight your most active supporters – In a social advocacy campaign, sharing is as valuable as a donation because it can expose your organization to hundreds more potential supporters. Make it a priority to shine a spotlight and say thank you to the people who actively share and engage with your posts. That recognition could be just the thing that inspires others to join in.
Create eye-catching graphics – Without graphics, social media posts and emails get lost in the internet stream of clutter. Take the time to create graphics for your campaigns that will break up that stream and get people to pay attention to your messages.
Use relevant statistics – Have you heard the phrase, "It's not bragging if it's true"? Don't be afraid to let people know about the amazing things your organization has done. Make sure you also share the statistics that show how much work there is left to do, and then tell people how they can get involved and help out.
Social Advocacy Done Right
Here are a few of our favorite examples of social advocacy:
Nonprofit Advocacy Example #2: Connecting with a Representative
Perhaps the coolest thing about our political system is that we are allowed (and encouraged!) to contact our representatives in government to make our preferences known. That's why so many representatives have their own websites with easily accessible contact information! One of the best ways to hold legislators accountable is to flood their inbox and voicemail with messages from the people they were elected to represent.
Encourage your supporters to contact representatives to share their concerns and speak up for your cause. This is a guaranteed way to ensure that legislators are aware of public opinion, and it keeps your cause fresh in their minds when it comes time for a vote.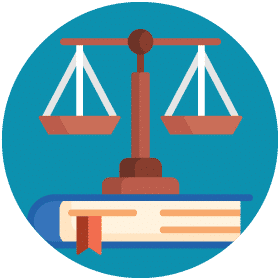 Tips for Encouraging Your Supporters to Connect with Representatives
Make contact information easily accessible – People have notoriously short attention spans. Even the most well-intentioned supporters will probably put off making that call if they have to look up the number first. Provide easy contact details and links whenever you encourage people to reach out so there is no chance of them getting distracted by adorable kitten videos.
Write a script – Many people who want to get involved and speak up won't do it because they don't know what to say. Provide clear instructions and a suggested script to get them started.
Track how many connections were made – Not only is this just really cool for you to know, it also creates the opportunity to get even more people involved through the social advocacy we looked at earlier. Keep track of the number of phone calls and emails that your campaign inspired and make that information public. This will help encourage other supporters to act and create a shared sense of accomplishment.
Organizations Making it Easy to Connect with a Representative
Here are some examples of organizations that are leveraging public opinion to make a difference in legislation:
Save the Children Action Network has a Contact Lawmakers page that lists all of their petitions and current suggested actions. Notice how they always state exactly what the purpose of the action is and what you can do to help? If you're curious how we helped them set this all in motion, you can read more in our portfolio post Save the Children Action Network Design Refresh.
NARAL Pro-Choice America Foundation encourages action through emails. The custom built email templates they use look great (if we do say so ourselves!) and they already contain the prompts for government connection so it's easy to edit them with the correct details and send subscribers regular updates.
Nonprofit Advocacy Example #3: Sign a Petition
Petitions are fantastic advocacy tools because they combine social advocacy and contacting representatives. Even better, they make it so easy for supporters to participate because they only have to sign (or type) their name!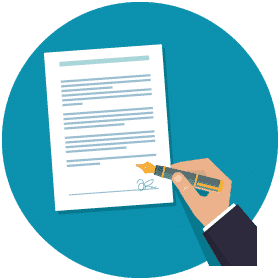 You can do some very cool things now with petitions online. Collect information from people who sign, show a progress bar that updates in real-time, provide rich details right on the same page about why the petition is needed…the list goes on! If you are serious about advocating for your cause, you should definitely be including petitions in your strategy.
Tips for Asking Supporters to Sign a Petition
Make petitions available digitally – Everything is online now, so your petitions should be too. Besides, as mentioned above, there are so many things you can do to increase engagement with an online petition that you might as well save the paper!
Allow supporters to share petitions – Make sure you include social sharing buttons on the page with your petitions so your supporters can encourage their friends to sign too. Remember, the easier you make it to spread the word, the more your supporters can enjoy really being involved, and hopefully, they will come back for more.
Share how many signatures you've received on your website – By now you must be seeing a theme: Social proof is incredibly important to your nonprofit advocacy efforts. Share how many signatures you've received, and even set a goal so that your supporters know what they're working toward.
Organizations with Petition Power
These are a few of the organizations we know of that really know how to do a petition right:
Nonprofit Advocacy Example #4: Volunteering
Volunteers are essential to any nonprofit advocacy strategy. These are the people that will literally shout your cause from the rooftops, while building a community garden up there, too. The best part is that these people want to be involved, work hard, and keep coming back. So keep giving them great jobs to do!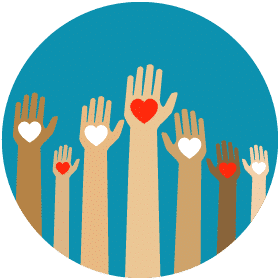 Tips for Attracting and Keeping Volunteers
Give active volunteers a shoutout – Everyone likes to be recognized for a job well done, and people who know they are appreciated are more likely to keep coming back. Cheer your volunteers on by publicly recognizing their efforts online and in your literature. Create silly awards to give away, and don't skip the annual volunteer banquet.
Provide hands-on experiences – People who volunteer want to be involved in your cause. Provide opportunities for them to get their hands dirty and see the direct results of their efforts so that they can fully understand the need, and become even stronger advocates for your cause.
Turn volunteering into an educational opportunity – People love to learn, and what better way to satisfy this than by educating them on your cause? Make sure to always have a subject matter expert on hand when volunteers are at work to provide answers to all questions that come up.
Find a way to involve the younger generation – Though it's true that many volunteer opportunities involve special skills or risky tasks that are only suitable for adults, you should do everything you can to provide opportunities for kids and teens to volunteer too. There are so many reasons here that this could be a whole separate article, but here is just a quick summary:

Kids have more time to give than adults, and are hungry for purpose.
Teens are passionate and will work hard when properly instructed and appreciated.
Kids are less shy about sharing their stories, which could include everything they learn about your cause.
Parents (adults) are more likely to help out when they can bring their kids along.
Organizations that are Powered by Volunteers
Every organization can find something for volunteers to do, but these have really made volunteers part of the whole process, and have been rewarded with pretty notable advocacy success:
Nonprofit Advocacy Example #5: Educating Others
Most likely, your organization has an amazing history. For example, maybe your founder had an experience that opened their eyes and encouraged them to fight for a cause. Over time, more people joined that cause, did some really great stuff, and built the advocacy powerhouse you are today. How are you sharing this story?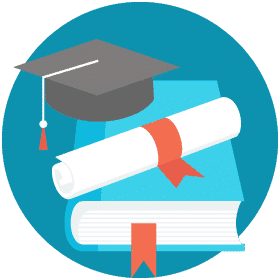 Many organizations share a brief, dry history on their About page and leave it at that. But there is so much missed potential in that! There is power in your story, both historical and in the present, and sharing all of that with your supporters empowers them to continue the story.
So share those facts and figures. Tell those anecdotes. Educate everyone you can on what you are doing, why it is important to do it now, and exactly how you are going to make a difference.
Provide educational resources supporters can share – Educational resources can be PDFs, videos, infographics, or one of our favorites: eCards. Whatever format you choose, the point is to arm your supporters with the information they need to spread the word.
Use infographics – Infographics are fantastic for sharing because they provide sharable statistics in a fun, sharable format. They're also a great tool to use on social media because your followers can learn new information about your cause with one glance!
Share on all platforms – Don't just warehouse the information on your website (though you should have resources there.) Make sure you share across social media and email campaigns, and enable those share buttons so supporters can keep the momentum going.
Organizations with Great Resource Sharing
There are a lot of ways to share handy educational resources for your cause. Here are a few examples of organizations that make education a priority.
Tony La Russa's Animal Rescue Foundation (ARF) does a lot of amazing work to help rescue animals that might otherwise be left on the streets or euthanized in shelters. There is only so much they can do as an organization, so they work hard to provide educational resources about animal care and pet ownership, including information about services they don't provide!
FoodCorps has taken their reports digital as fun, interactive microsites. These reports are easy to share, interesting to read, and packed with information that supporters love to know.
Vow for Girls runs an eCard campaign that allows supporters to create and share eCards that spread awareness by telling supporters exactly what the money paid for the card paid for. Some examples include a year of school ($181), job training class ($350), and school supplies ($10).
Nonprofit Advocacy Example #6: Advocacy Events
Advocacy events come in all shapes and sizes. There is no one right way to hold an event, but it is important to have a plan and mission. Are you holding a dinner to say thank you for donating? Do you want to kick-off a new fundraising campaign? Whatever your goal is, creating a shared experience for people through events can help you meet it.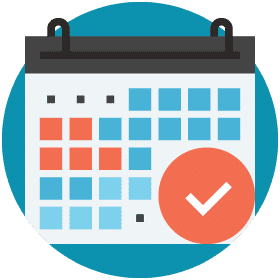 Plan ahead – Planning advocacy events is about more than just who is going to be on the guest list or what food to serve. You should also have a clear goal or mission in mind. What are you going to ask attendees to do, or learn? What would make this event memorable?
Create a slogan – Make it easy to share and talk about your event by creating a memorable slogan. You can even expand on this by providing guests with a cheat-sheet of talking points for the event.
Get legislators involved – Inviting legislators to your events has a lot of benefits. It puts them right there in the room to see the passion of your supporters, and to have important conversations that likely would never happen otherwise.
Organizations that Host Advocacy Events
Events are best when they are customized to match the mission of an organization and further the cause. From large fundraising galas to small informational meetings, these organizations recognize how important it is to gather people together and create a shared experience.
Cultural Vistas offers students and professionals a wide variety of opportunities to work and study abroad. They host regular events to educate supporters on the joys and challenges of working and studying abroad.
The Packard Center for ALS Research launched Team Packard, a collective effort to get high schools and universities around the country to hold fundraising events to support ALS research.
The Center for Reproductive Rights (CRR) conducts hugely important work in supporting and advocating for reproductive health rights around the world. They offer a good mix of digital and in-person events to educate supporters on what is happening in other countries, and how they can help improve the lives of women around the world.

Nonprofit Advocacy: 4 Strategies
We've already covered the main questions around advocacy and provided some solid examples of the best ways to advocate. Now it's time to share some general strategies that can be applied across the board to improve your advocacy efforts. Let's take a look!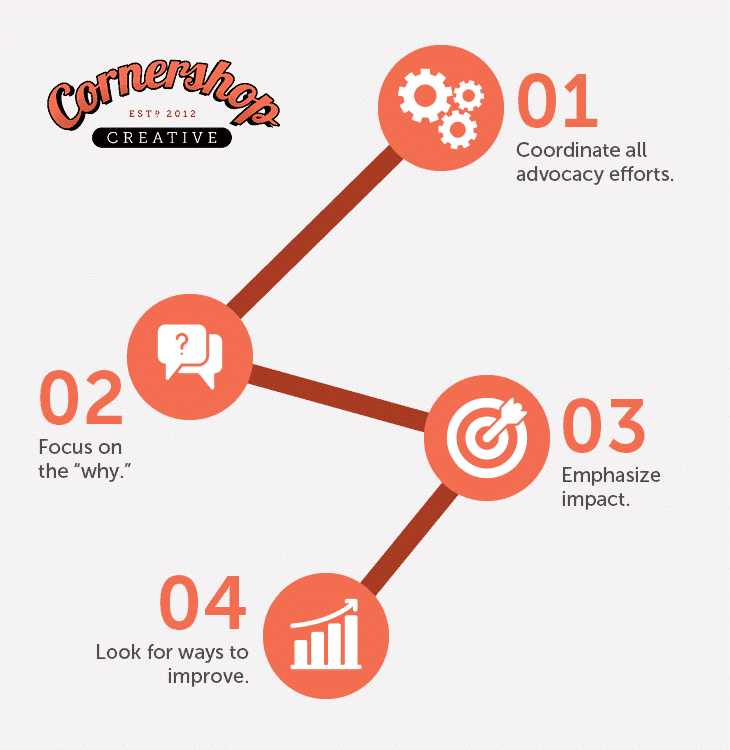 1. Coordinate all advocacy efforts.
All advocacy efforts, including website updates, emails, text messages, and everything else should be coordinated for maximum impact. A coordinated effort ensures recognizable branding, builds trust, and encourages more involvement because people can connect at different levels and help in whatever way works best for them.
Luckily, it's easier than you think to coordinate your efforts when you start with a clear plan. Cornershop's campaign implementation services are specifically geared toward this type of multi-platform advocacy, so let us know how we can help!
2. Focus on the "why."
Life (and work) are busy. It's easy to get caught up in the to-do lists and just keep doing things because, well, that's what we do. If you really want to increase your nonprofit advocacy efforts and be more effective, you need to get away from the "to do's" and look closely at the "why" behind what you do. Technically, there are two places where the why is important: Why are we doing this? And why should supporters care?
Most of this article has focused on the first why. We talked about what advocacy is, how it helps, and how you can emphasize your mission in your advocacy efforts. Now let's take a look at the other why —  Do you know what supporters have to gain by helping spread awareness and supporting your cause?
I hope so, because this should be at the center of all of your efforts. It should drive all of your messaging and form the basis of your SEO campaigns (you're working on that too, right?). When you focus on why your cause is important, you make it personal. Once it is personal, people can't help but get involved!
3. Emphasize impact.
Once you get good at building campaigns that gather support, the best way to maintain that support is by letting people know that they made a difference. This kind of follow-up really helps to cement your advocacy efforts in the minds of supporters because it makes their impact tangible.
One of the best examples of this is the Salvation Army. Every year they recruit thousands of volunteers to stand out in the cold and collect donations. Did you know that most of those bell ringers are regulars that come back year after year to perform this service? This isn't solely driven by good intentions (though that's clearly part of it.) It's also very personalized! The Salvation Army sends a report to each volunteer at the end of the season to let them know exactly how much they raised on their bell-ringing shifts, and exactly what can be done with that money. There are even social media groups (and groups of friends) who regularly discuss this impact and set higher goals based on this report.
This extra step on the part of the organization has really helped them develop into the nonprofit powerhouse they've become. If you are looking for ways to increase your support and retain supporter loyalty, this is definitely a good place to start.
4. Look for ways to improve.
No matter how successful your campaigns are, there is always room for improvement. Don't fall into the cycle of using the same strategy and materials for every campaign year after year. Not only will you get bored with the same old approach, your supporters will too. Instead, you should look at each new campaign as a challenge to grow and improve.
Take time to research what other organizations are doing (like all the examples above) and see how you can apply similar strategies for your cause. Is there room to branch out into other types of advocacy efforts? Are there opportunities to combine some of the examples you see with the campaigns you are already running?
Another great strategy is to wrap up each campaign with a review and strategy session for your team. Be honest and talk about what went well, what didn't, and what changes can be made to improve next time. Come to the meeting armed with your research of what other organizations are doing and how you can implement some of their winning strategies. Set aside time after this meeting to update your website and campaign materials so that you are laying the groundwork for future success while everything is fresh in your mind.
Wrapping Up
Successful nonprofit advocacy is all about the relationships you form with your supporters. Take time to analyze and refine your strategies often, and keep your supporters in the front of your mind while you plan. It may take a little bit of trial and error, but your efforts are sure to pay off in the best ways!
Want to learn more about how you can take your nonprofit to the next level? Check out these additional resources: