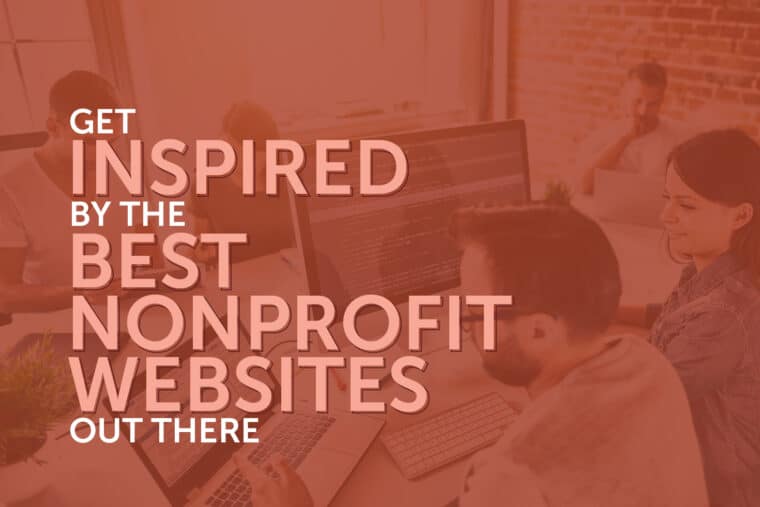 The best nonprofit websites use storytelling, imagery, interactive features and other engaging design elements to capture attention and inspire their audiences to take action for a good cause. And when most nonprofit marketers think about building a snazzy new site to accomplish more of their goals, they look around to others in the space for inspiration. We take a little of this and a little of that and spin together a new website design created just for your distinct audience and brand.
Searching for inspiration for an upcoming website project? These examples make up some of the best nonprofit websites that we've seen in our team's many years of collective experience building websites for nonprofits. 
Here's the full rundown of the types of sites we'll be taking a look at:
From amazing uses of color to incredible imagery, heart-wrenching storytelling, and engaging interactive elements, we think you'll find what you came for in these nonprofit website examples!
Engaging User Experiences
Nonprofit websites focused on creating an engaging and interactive experience for visitors are some of our favorite projects to work on.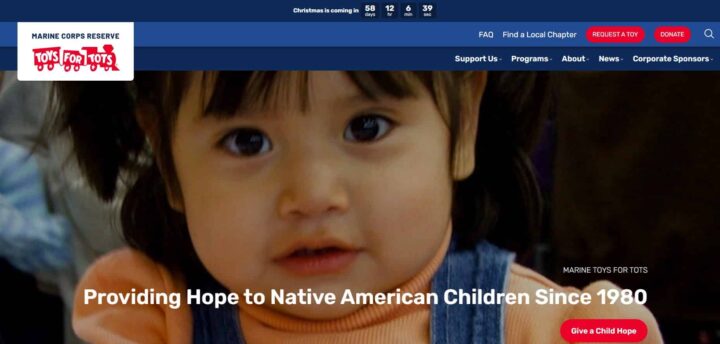 Marine Toys for Tots
Aside from a cheerful design to show off their mission and heartwarming photos, the new Marine Toys for Tots website is packed with helpful features for their expansive community. From embedded maps to pinpoint local chapters to translation tools to interactive timelines, the new Marine Toys for Tots website pulled out all of the stops to create an engaging experience for visitors.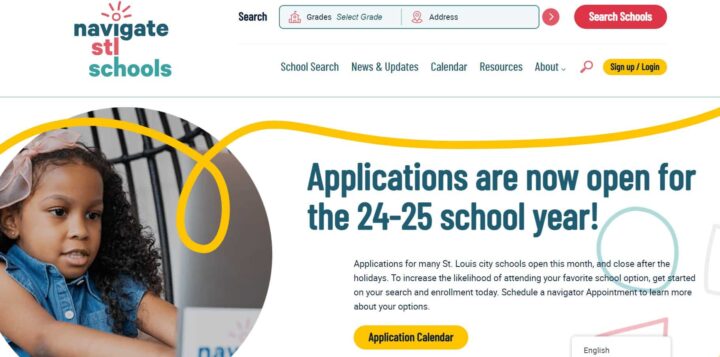 Navigate STL Schools
The Navigate STL Schools website is designed to take parents through the entire journey of selecting, applying for, and starting their kids at a new school. Custom features to search, compare, favorite schools, and more provide an awesome experience for their audience.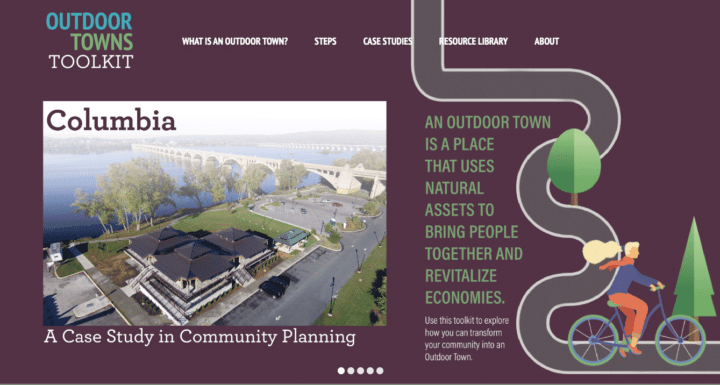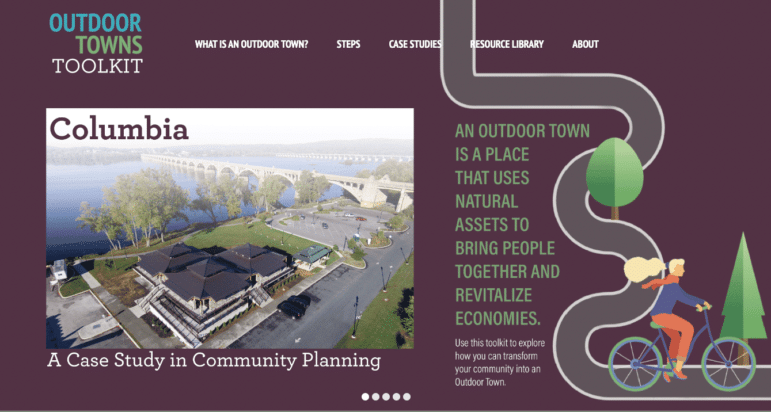 Towns and Trails Toolkit
The Towns and Trails Toolkit website differs from many nonprofit sites in that it isn't built on "calls to action" for donations or list sign-ups — rather, it's designed to guide users through all the steps of creating a town that supports outdoor activities. The custom site has a clear flow of content and beautiful illustrations built into its interactive design.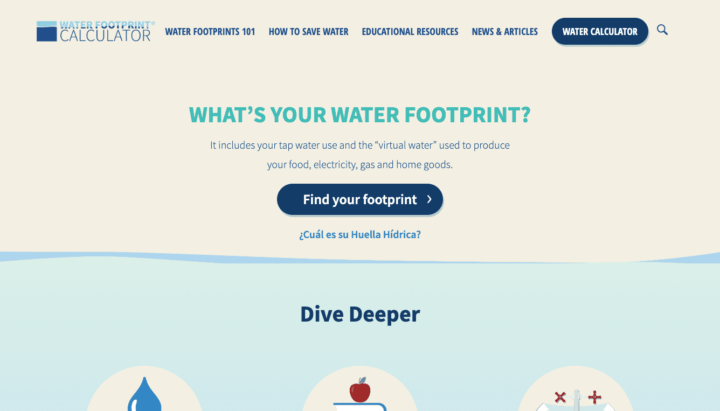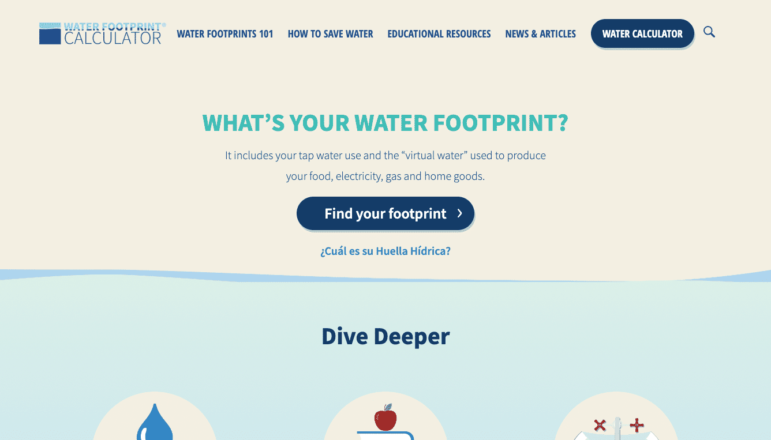 Water Footprint Calculator
The Water Footprint Calculator website is built around its user-friendly calculator tool, but the site includes tons of other resources that are more accessible for users on the new site. The updated website supports 79% more site entries through their Spanish content and thousands of visitors accessing their new resource pages.
Websites Focused on Accessibility
An accessible website means that anyone can take in the content on the site, regardless of their abilities or their current situation. There's a lot that goes into this on a website, and we applaud organizations making inclusive sites for their communities.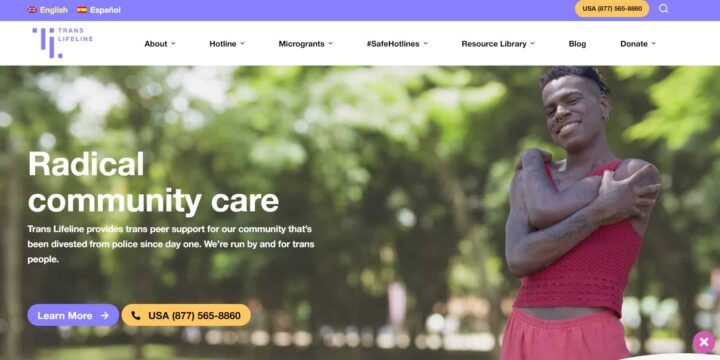 Trans Lifeline
The Trans Lifeline website was designed to be as accessible as possible to their audience. The custom functionality that enables visitors who aren't ready to share their identity with others to close out the website at a moment's notice is especially insightful.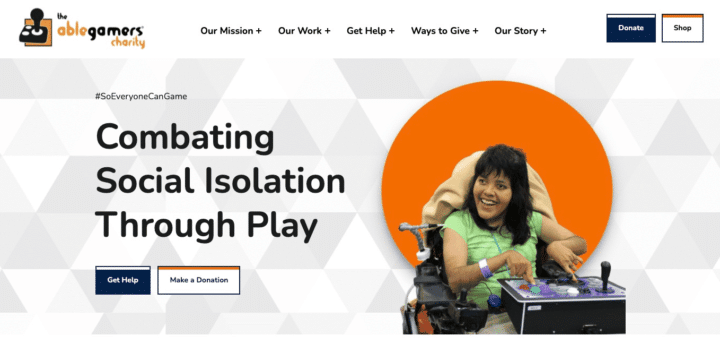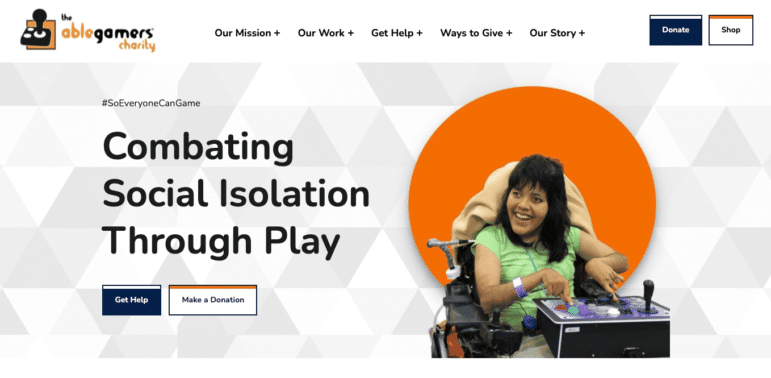 The AbleGamers website is action-oriented, but it puts accessibility first. Using the Bjork theme, which has great accessibility features built-in, the site also went through a full accessibility audit and implementation prior to launching to ensure all features and content were accessible for their entire audience.
Action-Oriented Websites
Most organizations build websites so that their community can more easily support your work and mission by taking action. Optimizing your website for key actions helps ensure your visitors actually take them.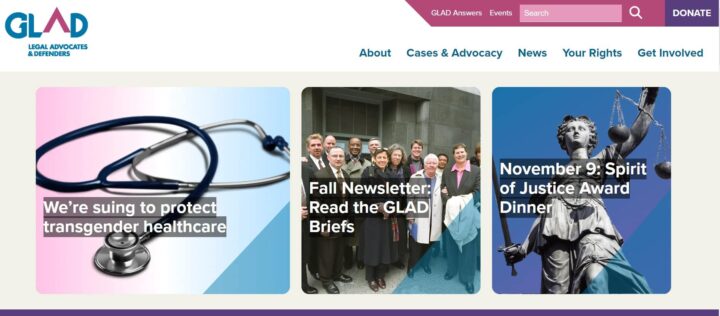 The GLAD website is intuitive, user-friendly, and designed to encourage meaningful action from visitors. Right off the bat, visitors are presented with multiple ways to support their mission and join in their cause.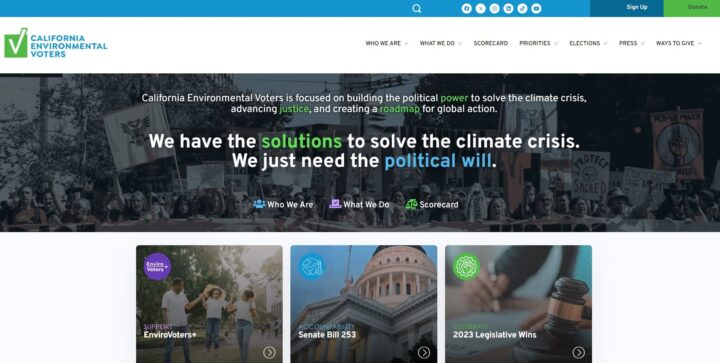 The California Environmental Voters website does a great job showcasing their work, impact, and presenting opportunities for visitors to get involved. Strategic calls to action abound throughout the site!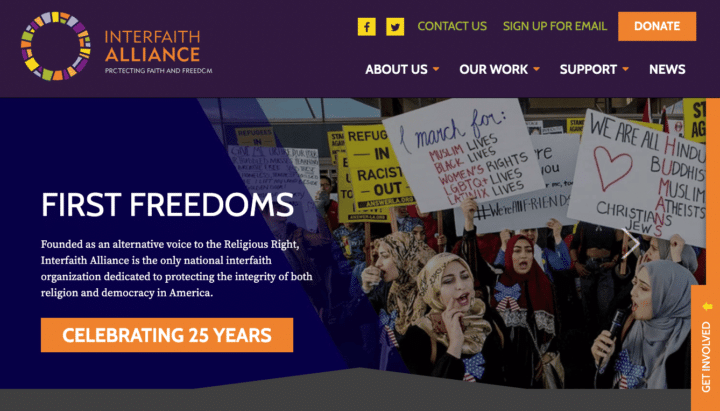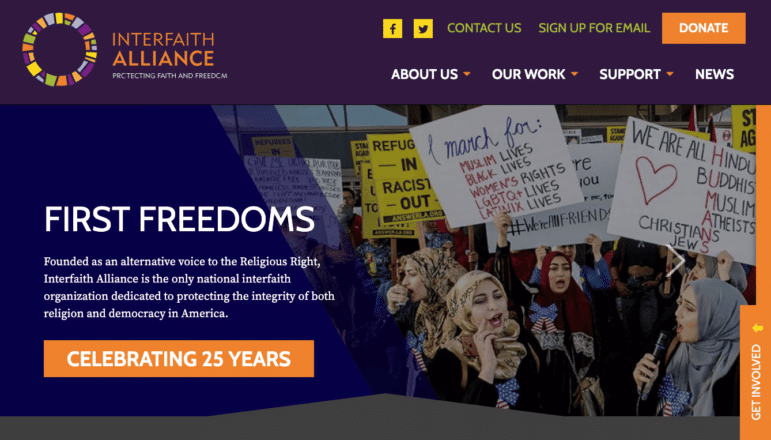 Interfaith Alliance has not one, but two beautiful, mobile-responsive WordPress sites that reflect the vibrancy and modern relevance of its work. To tap into their engaged audience, the sites are geared toward inspiring action with custom calls to action, social media sharing features, and content organization that highlights and prioritizes the many important campaigns they create.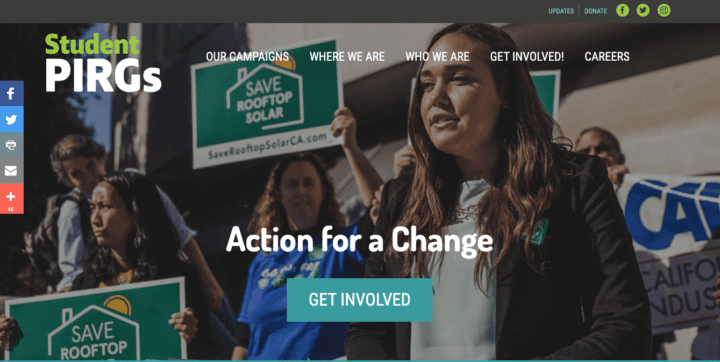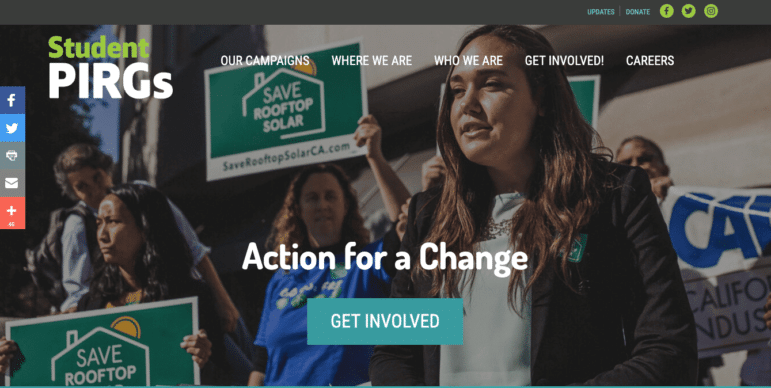 The new Student PIRGs sites are not only beautiful, but they're also much easier to use! Action Network forms are embedded throughout the sites for fundraising, and content is syndicated from the national level through to states, where organizers can then manipulate some of the content as needed. Thanks to WordPress multisite, the Student PIRGs team can spin up a well-branded chapter site in moments to more quickly connect with student activists and volunteers at the local level.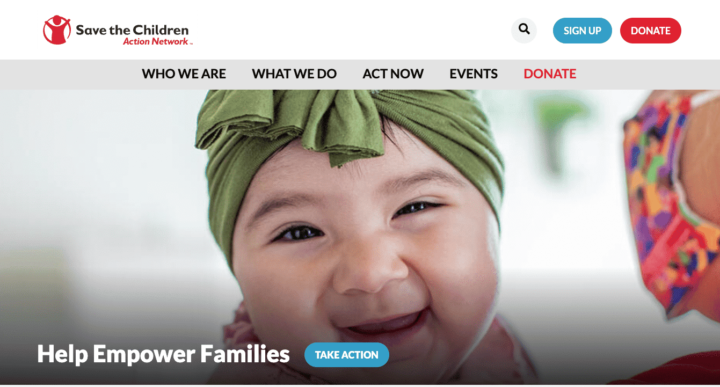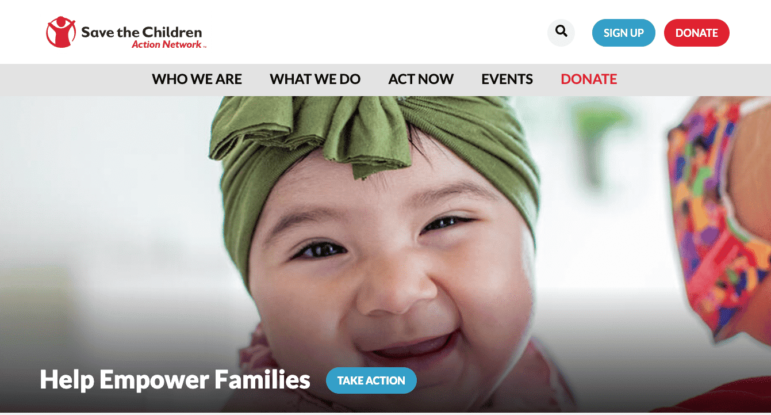 Save the Children Action Network has a beautiful new site that's clean, engaging, and full of this organization's wonderful stories. Integrated with Salsa, the site can easily collect email sign-ups, create petitions, and gather event RSVPs. Plus, content feeds throughout the site mean that articles, issues, and content are shared automatically without extra work on the part of the staff.
Bold and Artsy Designs
We love a website design that stands out from the crowd and lets us flex our artistic muscles!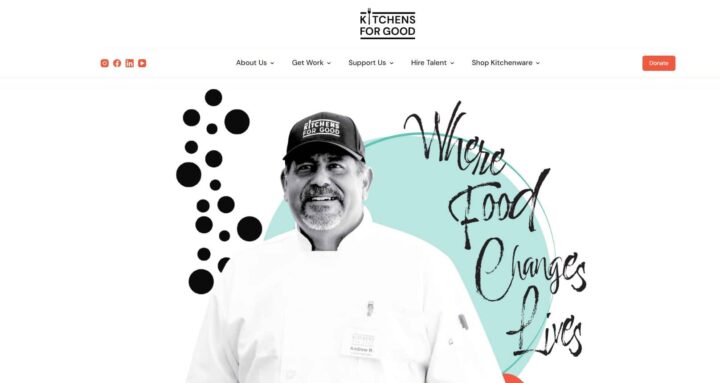 Kitchens for Good
The Kitchens for Good website combines black-and-white photos with fun and colorful graphic design for a unique and appealing design that puts their community members at the forefront.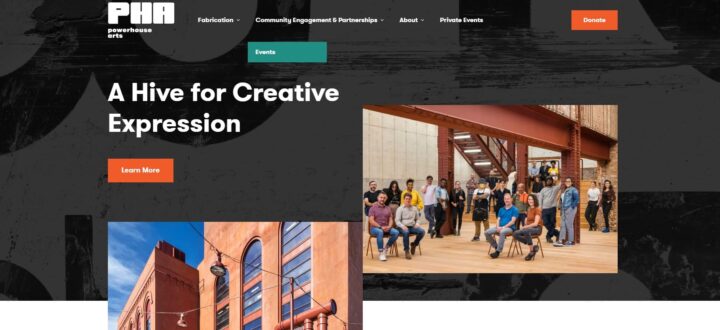 Powerhouse Arts
The Powerhouse Arts website completely encapsulates their strong community of innovative artists. We love the unique page layouts and bold color palette!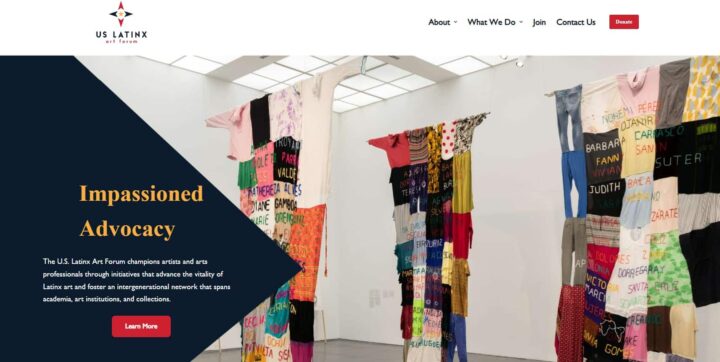 US Latinx Art Forum
The US Latinx Art Forum site puts community art front and center on their site, letting their artists speak for themselves. We love the mix of light and dark in their color palette, as well as the intriguing shape to internal page headers.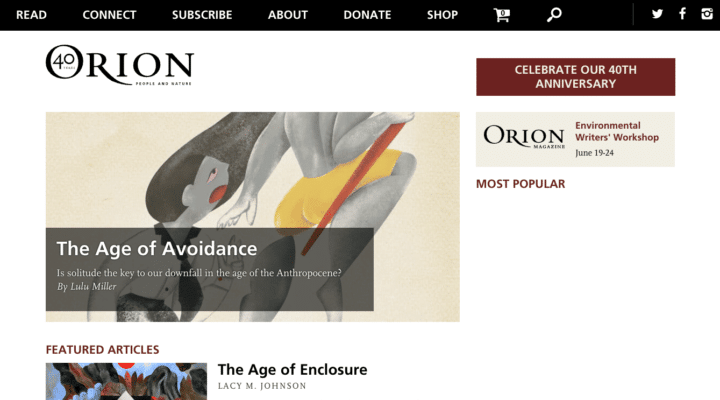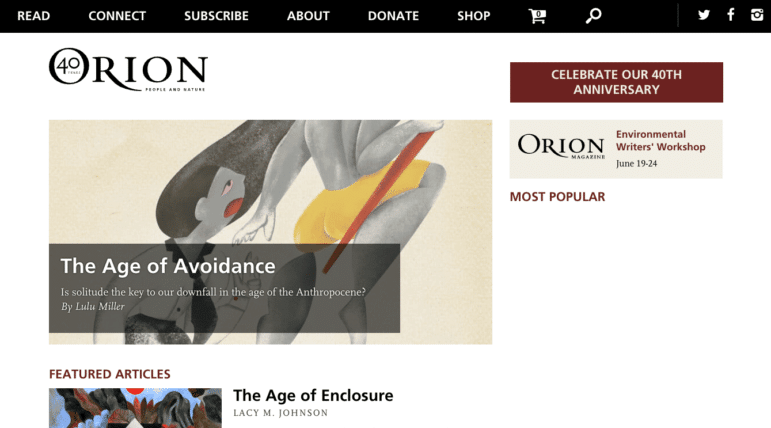 Orion Magazine is a longstanding publication known for its beautiful print magazines, rich with poetry, prose, and photography. And the magazine's website lives up to its beautiful paper counterpart. Their beautiful new, mobile-responsive WordPress site is rich in visual enhancements. Six custom content types maximize editability and create a memorable reading experience for the magazine's many followers.
Focus on Storytelling
Storytelling is proven to impact connections and generosity. We love to see nonprofits with awesome stories to share letting those stories take the lead on their websites.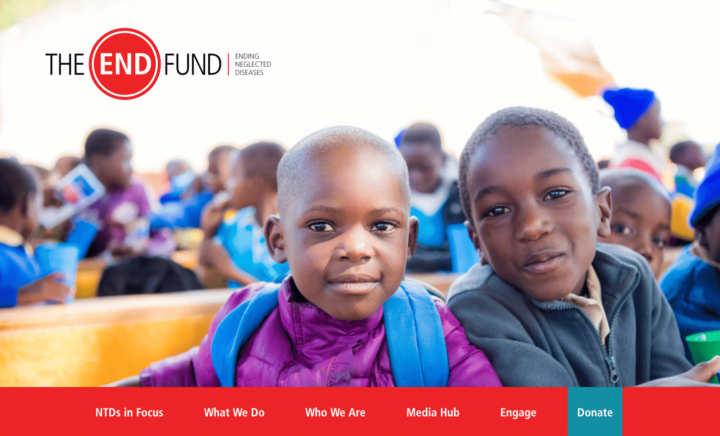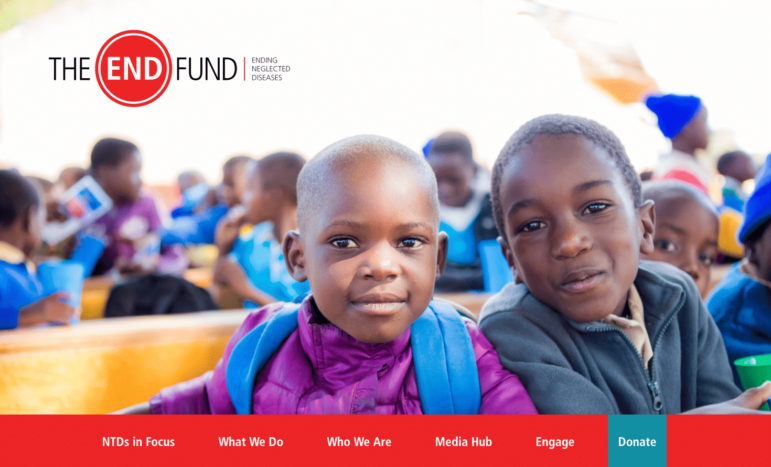 The END Fund's custom WordPress website reflects the importance and impact of their work with powerful stories peppered into content throughout the site. You'd be hard pressed to find a page on their site without a story! Plus, the move to WordPress with a fresh, bold, engaging design allows their team to spend less time managing their website and more time working to end neglected tropical diseases.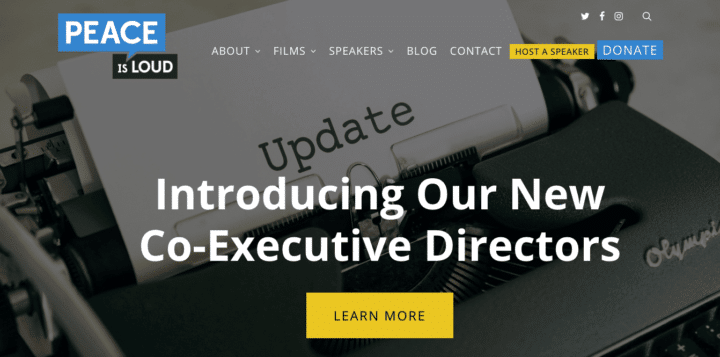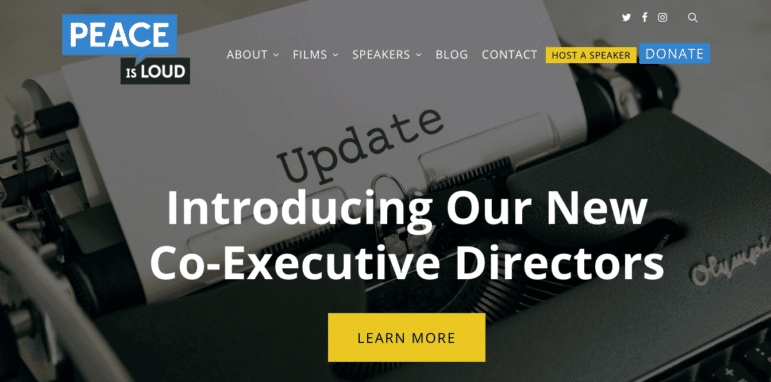 Peace is Loud built their new website with the goal of better featuring their stories and the impact of their work. The result is a site that connects speaker and film content and showcases their speakers bureau beautifully. Supporters can now connect with Peace is Loud work online and bring changemakers to their own communities. Plus, faceted search features allow for easy navigation throughout the site.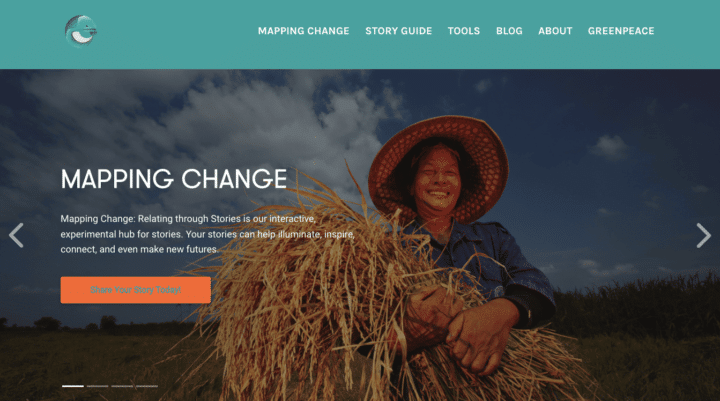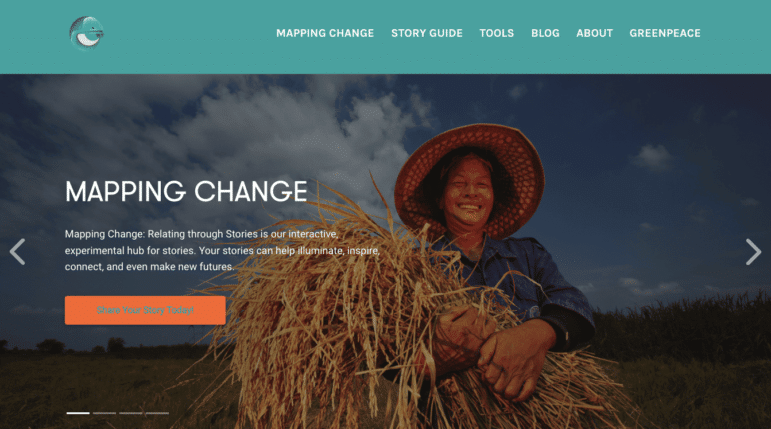 Greenpeace decided to make their internal branding site public and share more stories online. The charming animated headers and abundance of advocacy stories set the storytelling website apart. If you're looking for inspiration and ideas for your own advocacy campaigns, this site is a beautiful resource.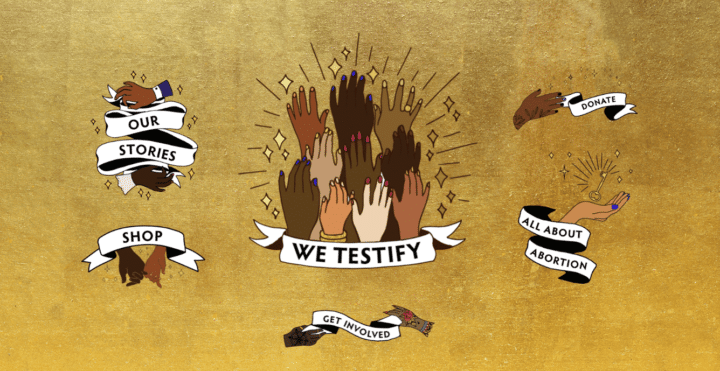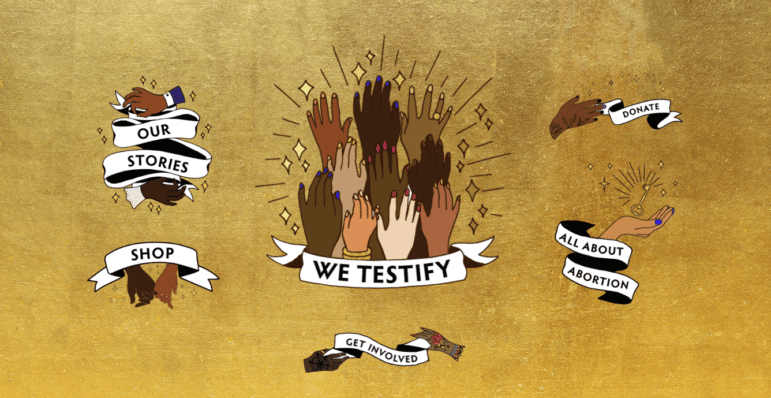 The National Network of Abortion Funds (NNAF) launched the We Testify campaign as a storytelling platform that shares abortion stories as diverse as the women who seek them. Story posts are front-and-center and site visitors are encouraged to share their own stories through a customized Gravity Form. The form collects submissions and automatically creates draft WordPress posts for further vetting and publishing by NNAF staff.
Friendly and Approachable Vibes
Sending out friendly and approachable vibes is important for organizations looking to build community and then represent those communities. Your website design is a key tool to set the tone for your organization as a whole and send out all the right vibes.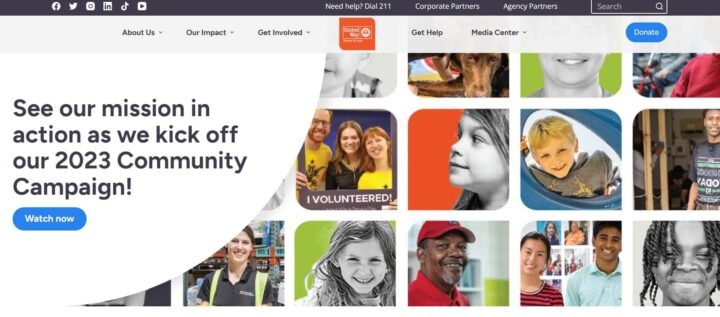 United Way of Greater St. Louis
The United Way of Greater St. Louis wants to appeal to the whole diverse St. Louis community and their fun, user-friendly website design does just that. We love how easy they make it to find help and see their impact.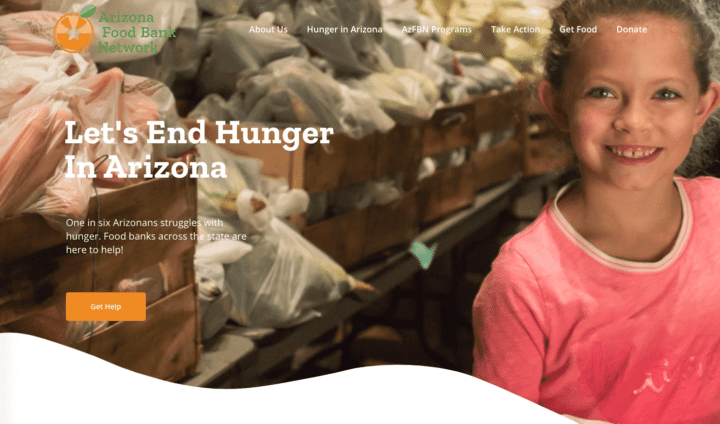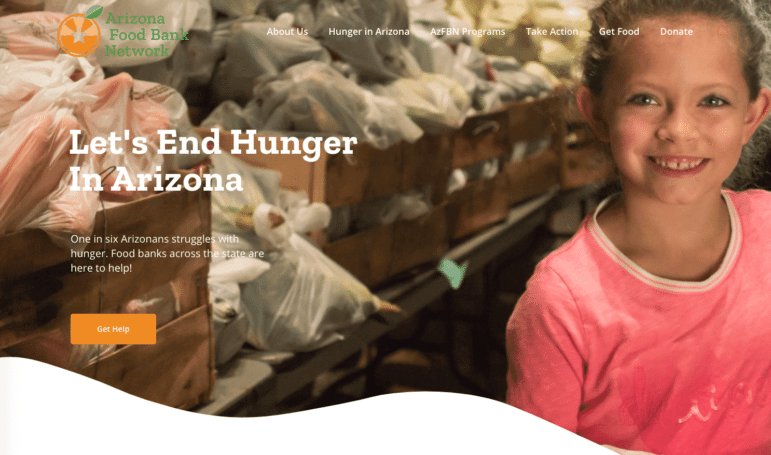 The Arizona Food Bank Network refreshed their website with updated branding and improved usability through map features and an organized sitemap. The new website works to uplift the good work of their food bank network by raising awareness about hunger, coordinating large food donations between food banks, and providing resources and education.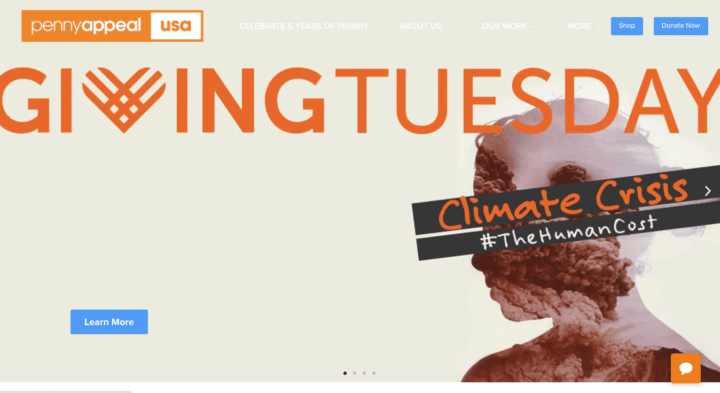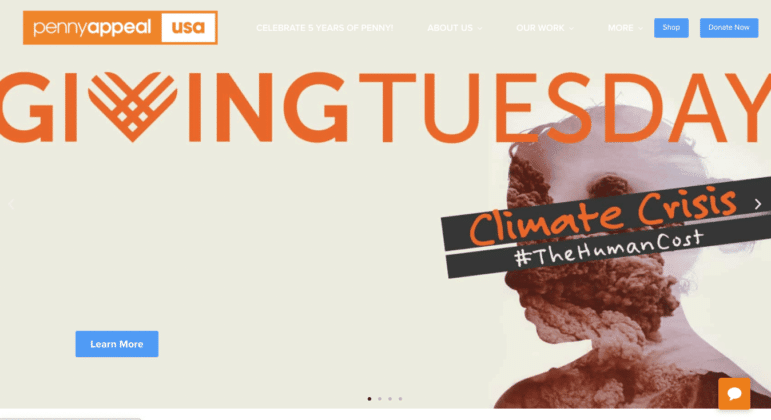 The Penny Appeal USA website is the epitome of a friendly, welcoming design. The site uses Blocksy and Elementor Pro, a builder that helps content creators build new layouts and update content quickly to help the team stay on top of urgent updates. To take advantage of the friendly design, a custom Elementor widget connects to their Springboard donation forms, allowing donors to give to a range of programs and appeals.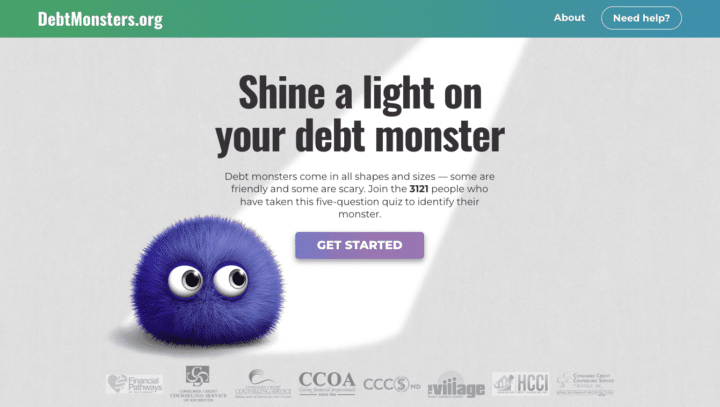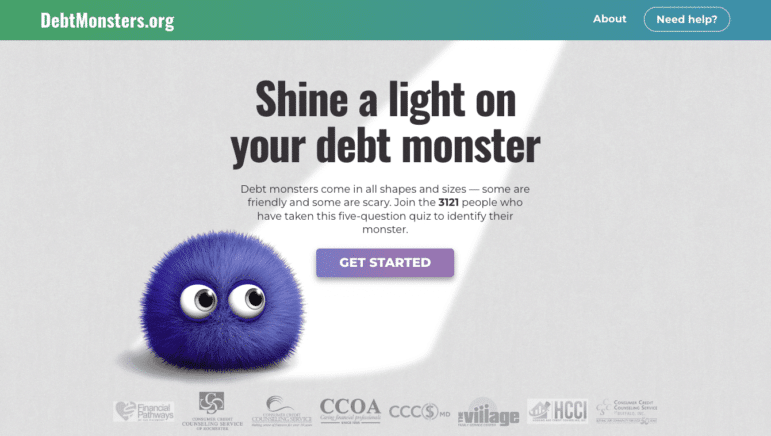 Smart Growth America's Debt Monsters is a simple WordPress site with a debt quiz that uses zip code search functionality to connect people to their respective debt management agencies. Adorable monster illustrations help to make this uncomfortable topic a little more approachable.
Serious and Mission-Focused Websites
Not every mission needs a fun, splashy website. Organizations with a more serious voice and mission tend to find more success with websites that reflect that.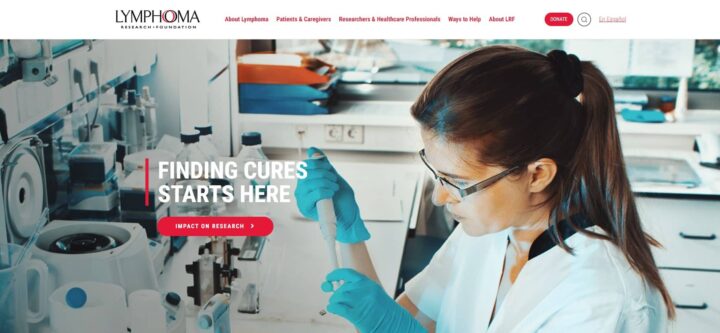 The Lymphoma Research Foundation is serious about finding cures, and their website reflects that. It's packed with resources for their strong community of patients, researchers, and health professionals. We love how their bold red branding ties back to the blood cancer they're working to eradicate.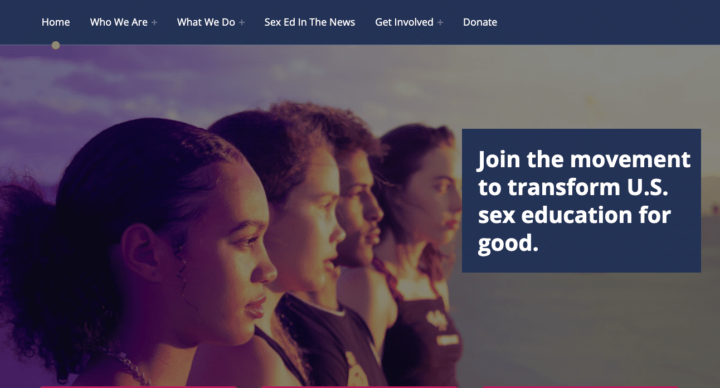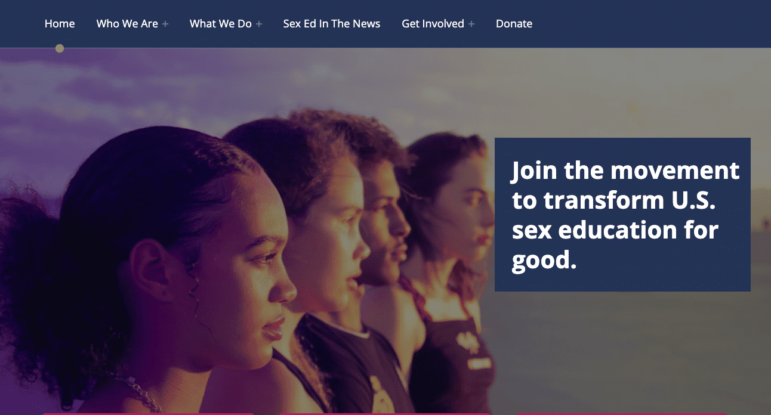 The accessible and SEO-friendly EducateUS website has kept up with the organization's rapid growth. The fresh and colorful website features plenty of white space, attention-grabbing calls to action, and great imagery. Integrated with Salsa Labs and armed with Gravity Forms, the site will support their future endeavors, with room for growth in both information-gathering and communication efforts.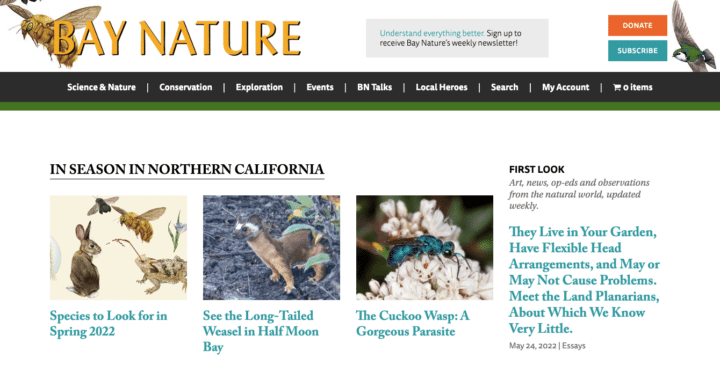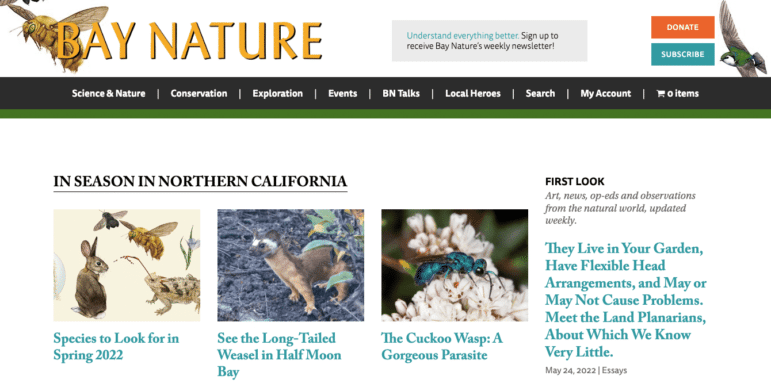 The Bay Nature website takes our relationship with nature seriously, and their site reflects that. Custom WordPress post types and future-focused page layouts help create an information architecture that highlights key articles, integrates their WooCommerce subscriptions, provides a robust events calendar, and integrates their photo and video galleries and social media activity. The site also includes custom features for ads, products, and multiple blog authors.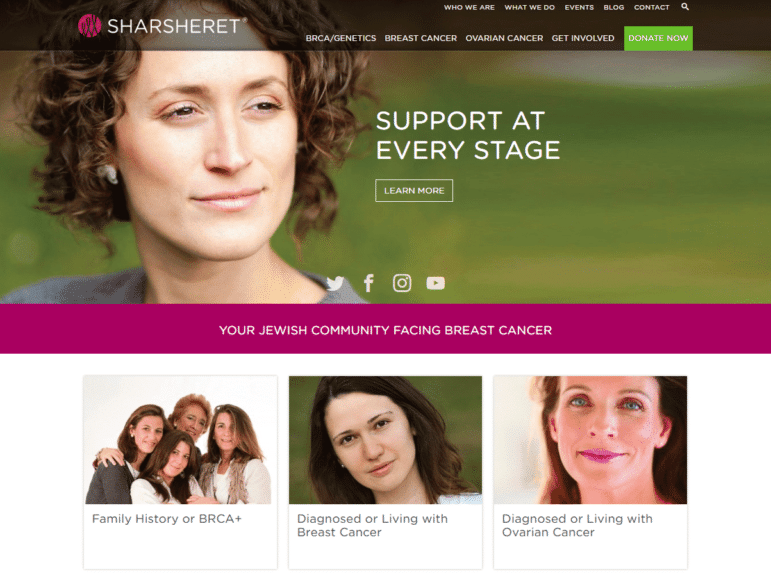 Sharsheret's custom-designed WordPress site uses photos and interactivity to provide resources and support to women, families, and communities affected by breast and ovarian cancer. Easy for visitors to use and navigate, there are multiple ways for site visitors to contact the Sharsheret team, including live chat.
Fun, Kid-Friendly Designs
Organizations with missions surrounding youth and children are sure to find inspiration in these fun, engaging, and celebratory designs.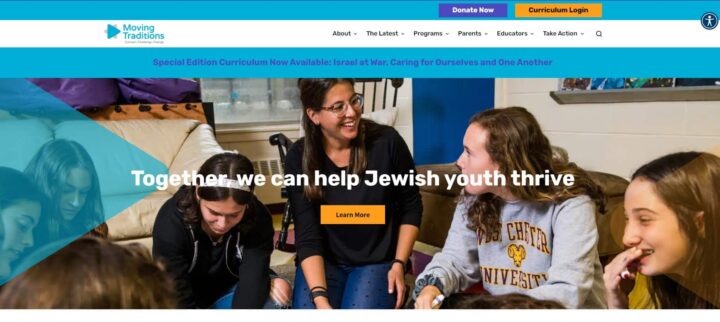 Moving Traditions is known for working hard to provide tools and programs that embolden Jewish youth and strengthen families. Their youth-friendly website was user-tested and has proved to be an approachable and useful tool for their young audience.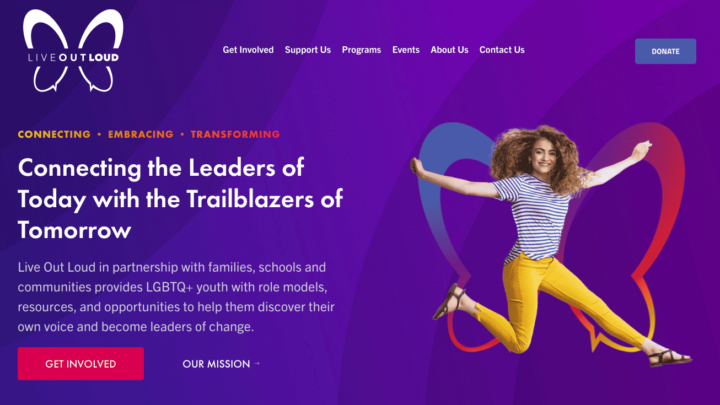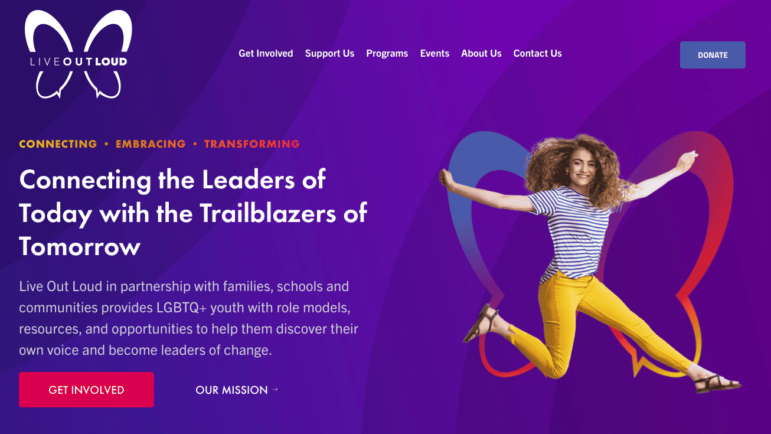 The Live Out Loud website is modern and fun, with a special focus on its youthful audience. A colorful donation form, built with Gravity Forms, can be embedded on any page of the website and shared easily.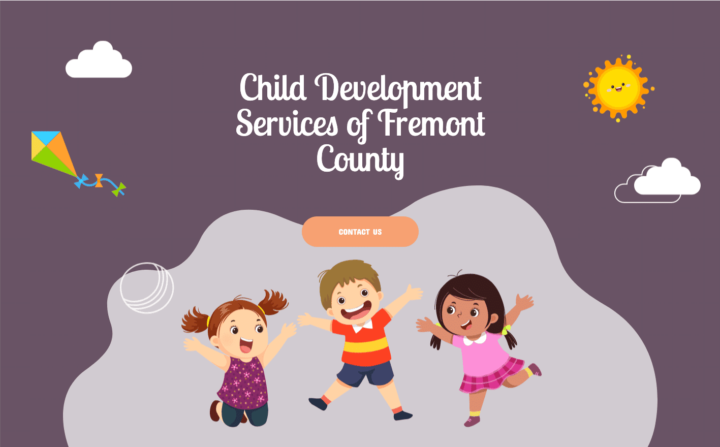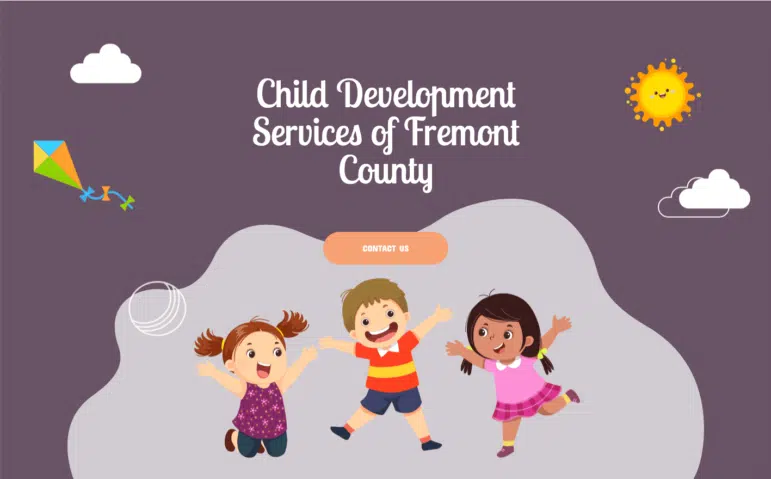 The Child Development Services of Fremont County website presents their services and programs in a welcoming and kid-friendly way. The Jupiter X theme and bright, cheerful styles and images created a new site that's helpful and a joy to use!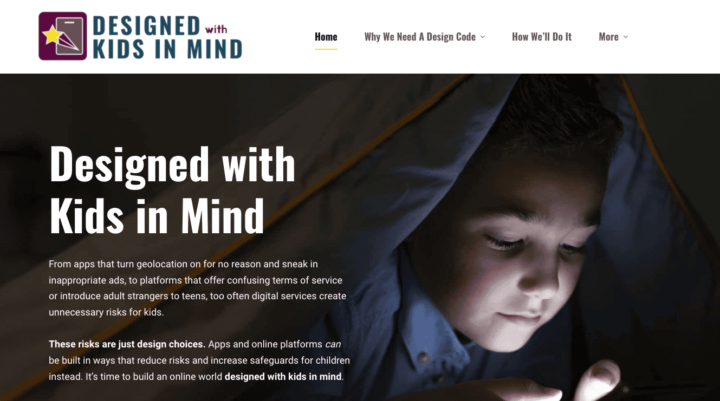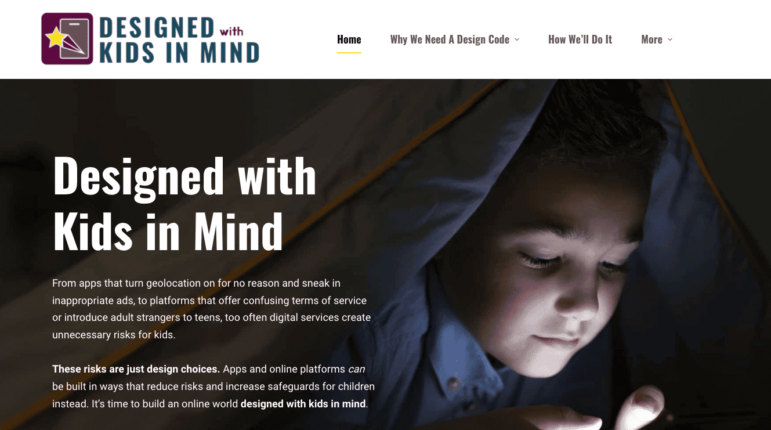 Designed with Kids in Mind is formed by a coalition of organizations dedicated to creating a design code that ensures the well-being of children and internet users all across the US. The content comes together to deliver a lively, modern website. Plus, reusable blocks and patterns can update and grow the website into the future.
Simple, Yet Beautiful
Not every nonprofit needs a site with all the bells and whistles, but that doesn't mean it can't still look great!

The Health Volunteers Overseas website cuts out the noise and gets straight to the point, which their audience of busy healthcare professionals appreciates. The clean and simple design puts the focus on their work and community of volunteers.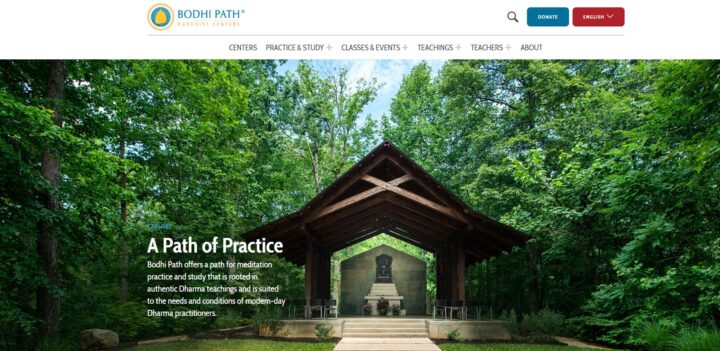 Bodhi Path Buddhist Centers
The peaceful atmosphere of Bodhi Path Buddhist Centers carries through to their website. The user-friendly site offers a welcoming and calming experience to visitors interested in learning more about the centers and their teachings.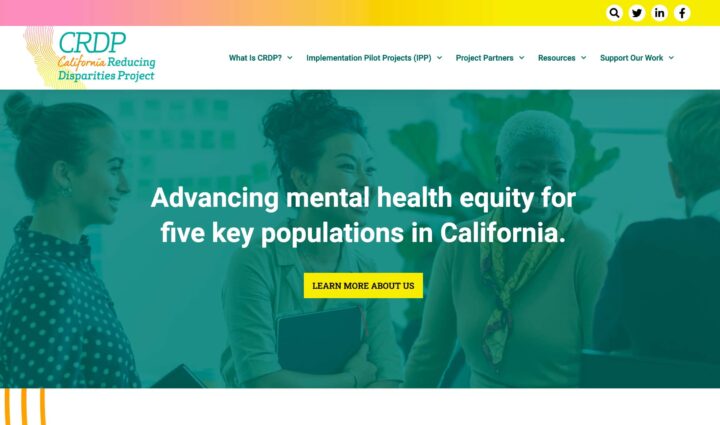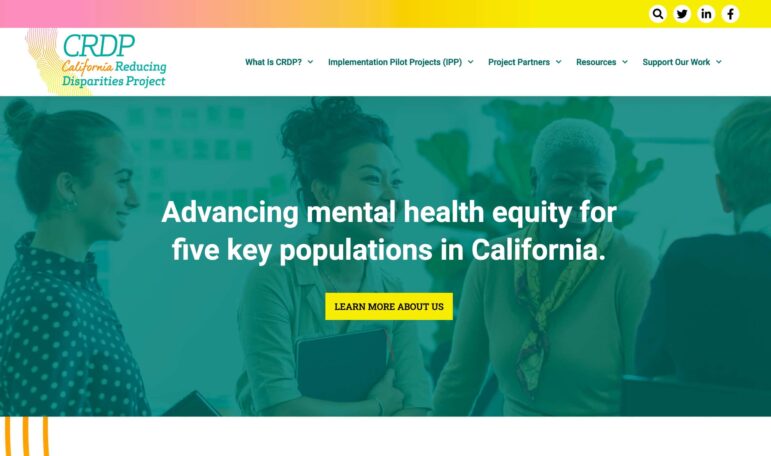 The California Reducing Disparities Project website serves as a resource and networking hub. The site makes a strong statement with its use of colors and effects. As a bonus, it's flexible enough to grow with the organization as it evolves.
Clean and Modern Nonprofit Websites
We love it when a nonprofit website embraces the power of white space! These clean and modern designs let their missions take the spotlight.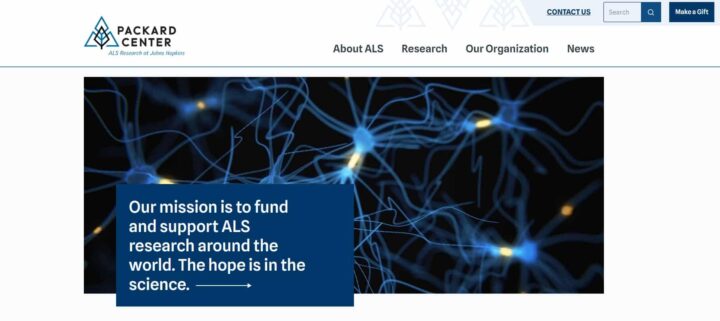 Packard Center for ALS Research
The Packard Center website is the picture of clean and modern web design. The use of white space and interesting, yet intuitive layouts keep visitors engaged on the site. Research and news updates are front and center, keeping their audience up to date on the latest in ALS research.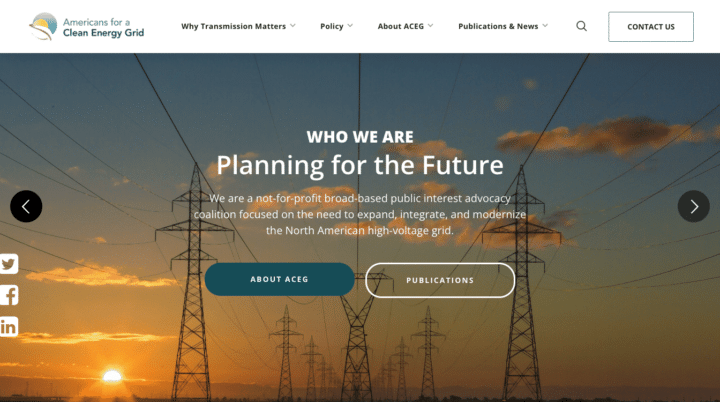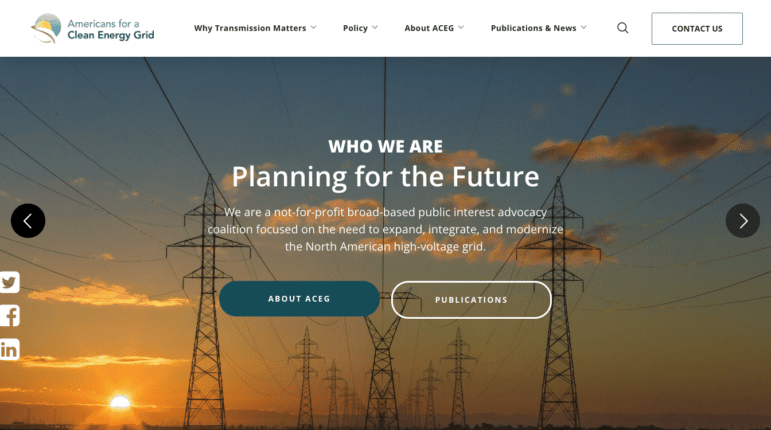 The Americans for a Clean Energy Grid (ACEG) website has a clean, modern feel that showcases their reports and research in a way that's both accessible and appealing. The simplified information architecture makes the site user-friendly and fun animated elements add interest to key pages.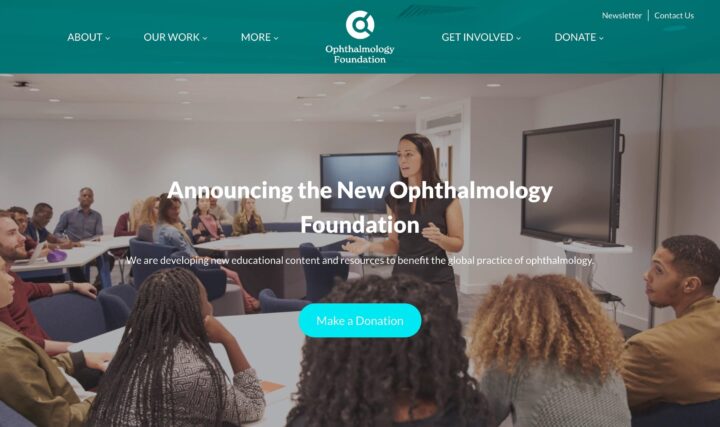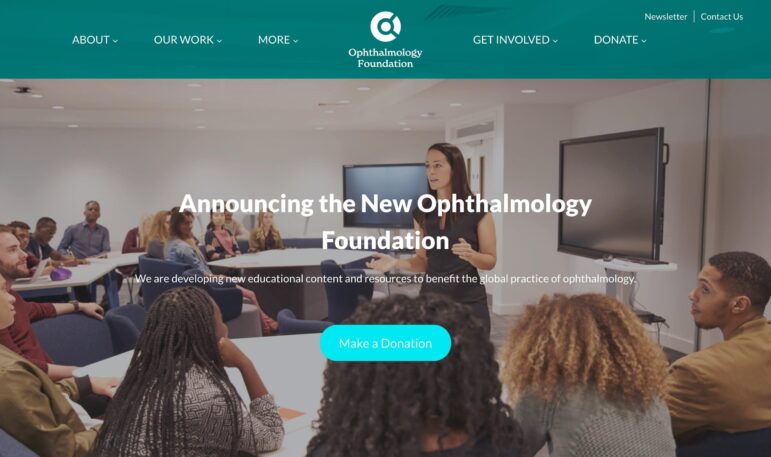 The Ophthalmology Foundation website features a new logo that reflects organizational changes. On the new site, donors can easily give thanks to an intuitive form, and on the backend, those donations are processed through Stripe and donor information is automatically stored in Salesforce. The cherry on top is a matching email template for MailChimp so they can keep in touch with their constituents in style.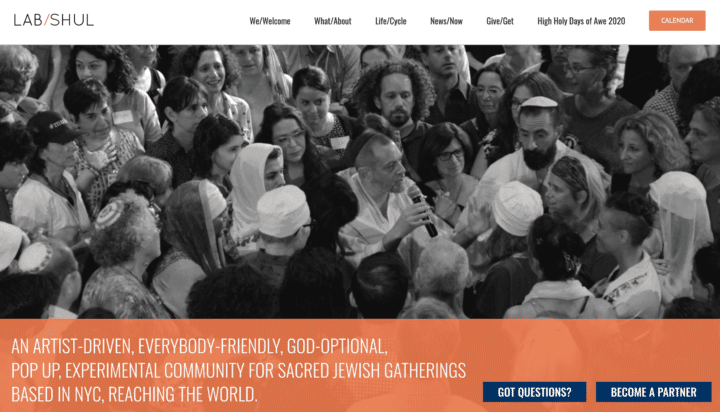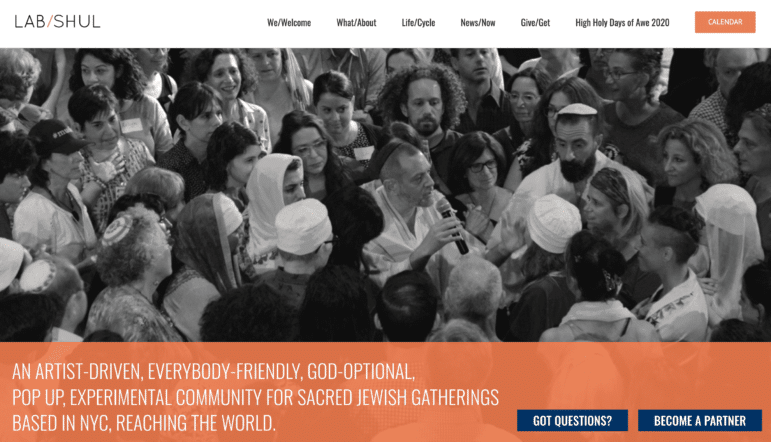 Lab/Shul offers fun, fresh, "everybody-friendly" sacred Jewish community gatherings. Their vibrant and modern website brings that to life, showcasing their projects and events. The grayscale images and the bright orange contrast color make this an amazing site that you can't look away from.

8 Quick Nonprofit Website Best Practices
There are a number of factors that make a nonprofit web design great. Here are a few things that we look for when reviewing sites:
Quality Performance.

If the most beautiful website in the world takes forever to load, then I will leave. This is often the first thing I check on a site. If a site seems even a little bit slow, we run it through

GTMetrix

for a performance report.
Modern and Fresh Design.

We don't want to build a site that looks like it could have been popular 10 years ago! We look for websites that use modern design tactics like breaking the grid to display images. Other modern design styles include larger images, modern typography, personalization, and subtle but effective animation.
Helpful Imagery and Iconography.

They say an image speaks a thousand words and that is very true online. Even before a visitor reads a single word, they already understand volumes about your organization with the images you place on your website. If your images don't speak to your mission, your visitors won't understand your mission.
Clear Presentation of Mission or Purpose.

If I can't tell what an organization does within the first few seconds of being on its homepage, I will often leave immediately. Having a clear mission statement on any website is key to being effective.
Straightforward Donation Options.

Donations are key to any nonprofit organization. When looking at a nonprofit website, we check to make sure that you can easily get to a donation form, that the donation form is well branded and designed, and that the donation form is easy to complete. It's a bonus if the website also includes other easy-to-use donation options, like a fundraising web store for selling products like branded travel mugs or

cookie dough

.
Easy to Use Navigation.

Once you get past the homepage, the most important part of a site is the navigation. If it's difficult to understand, your site visitors won't be able to find your content. We usually test this by trying to complete a few tasks: i.e. how would I get to the blog? Who is on the staff? Do I understand what all the navigation labels mean? What services do they offer? Or how can I get help from their services? If we can't complete a task, then the site needs

navigation improvements.
Mobile Responsive Design.

These days, nearly everyone has a smartphone. For many people, it has become their primary way of accessing websites. The mobile version of the website shouldn't feel like an afterthought, but rather a unique experience for

your mobile users.

Accessibility

. Often overlooked,

accessibility is key

to ensure that all visitors can access your website, regardless of disabilities and circumstances. Every site should be accessible and provide visitors with the best possible experience.
Wrapping Up
Ready to make your nonprofit website one of the best? It's time to work with a nonprofit web design company. For help elevating your website like the ones on this list, reach out to our team at Cornershop Creative using the form below! And to continue learning about how to create a stand-out website for your nonprofit, explore the following additional resources from the Cornershop blog:
Contact Us Today